Do Celebrities Wear Bixie Haircut 2023?
Aug 07,2023 | Bella
The bixie haircut, one of the most iconic hairstyles of the last decade, has returned to the spotlight and become a new trend. This hairstyle, which originated at the end of the last century, is once again being reinterpreted with modern hair inspiration, whether on the red carpet or in major magazines, we can see the bixie haircut figure, yes, there is no mistake, the bixie cut has made a comeback in the beauty and hair industry, if you also want to try the latest hairstyle this fall, you must read this article! If you want to try the latest hairstyle this fall, you must read this article!
Ⅰ. What exactly bixie haircut is?
In terms of shape, the bixie haircut has a very soft bob-like shape, but the hair on the back is shorter and the hair on the front is longer, it's very layered, the layers are like a pixie haircut, but it's also unique because of the layering. The layers are not interconnected with each other, the length of the haircut is at the neck, not more than below the neck, it can preserve the look of short hair for you but with a feminine touch. The bixie cut is very advantageous for girls who have a full figure and a very sexy upper body, but at the same time, women who are over 50 can try it because it is also suitable, the layers on the bixie haircut add volume and visual density to the hair, which is a great option for women whose hair is getting thinner as they get older. It is the best choice for women whose hair is getting thinner as they age.
Ⅱ. Why choose bixie cut?
In the end of last year's vogue fashion magazine we got hold of the most popular bangs trend at the beginning of this year, bottleneck bangs, and if there is one thing this hairstyle has taught us, it is that a textured, face-framing hairstyle is always a winner in the distribution world, but it can only be achieved on long hair, so if you like or have short hair, then Try bixie haircut is the best way to achieve the best haircut. bixie haircut - a retro hairstyle that combines bob and pixie cut, is a perfect combination and new interpretation of the hairstyle you may like, it bixie cut is not as long as bob, but It is not as long as the bob, but it is longer than the pixie haircut, and it incorporates both lively and playful elements in the same top. The bixie haircut is a great hairstyle for those who are ready to have bangs or are in between a bob hairstyle and a longer hairstyle, it can be paired with fringe with 70's style layers, allowing you to have the cleanliness of a pixie haircut and the styling versatility of a bob haircut at the same time.

Ⅲ. Do celebrities wear bixie haircut?
Many hairstyles are popular because celebrities also cut the same hairstyle, people pursue beauty naturally will also choose the same style of celebrities, will celebrities choose bixie haircut? The answer is yes, not only in recent years, going back in time, we can see that in the last century in many movies have appeared in the epitome of this haircut, next let's enjoy it!
1. Winona Ryder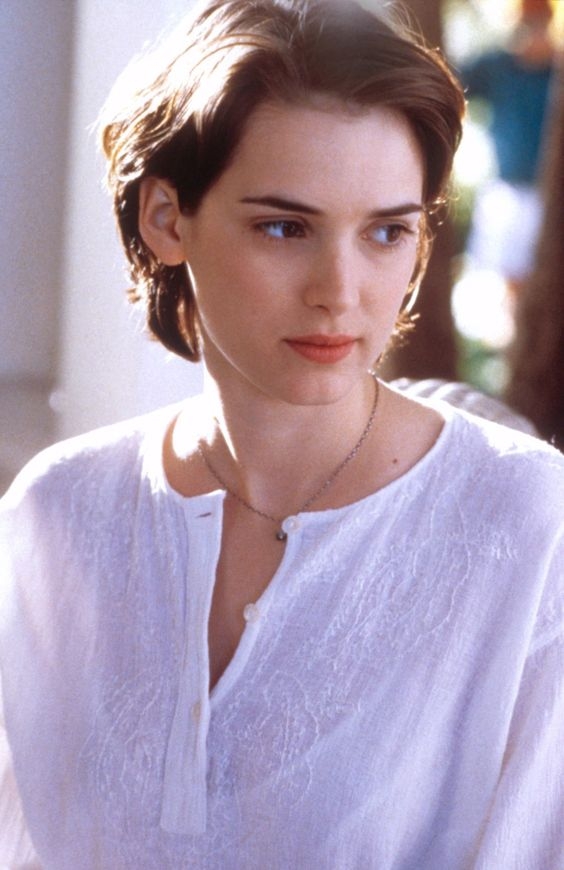 Winona Ryder wig look in the still stunning us, natural hair color under the bixie haircut let her flat add a few soft and calm. In the forehead part, is slightly curled C bangs, can show her full forehead, in the back of the hair, the length in the middle of the neck, can have more convenient styling experience.
2. Lilly Collins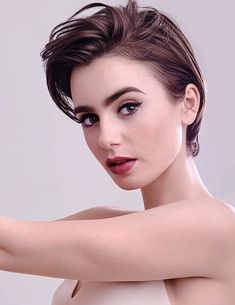 With the long, curly hair you usually see Lily Collins is very different, when she tries bixie cut, also unexpectedly good-looking, because it gives her a few more Britishness. Lily Collins' face is diamond-shaped, with a very distinct jawline and chin profile, and bixie haircut makes this quality more prominent on her.
3. Kristen Stewart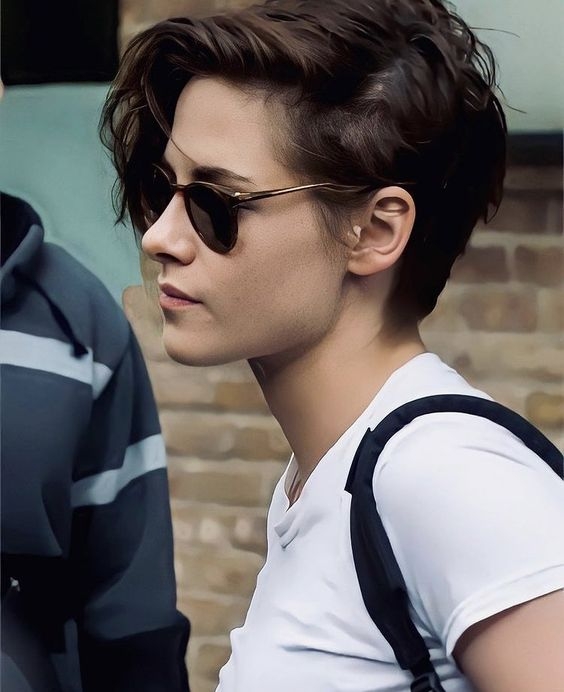 Some people like her youthful, gentle look in Twilight, and some people like her handsome look driving with a cigarette in her mouth, Kristen Stewart has a very big change in style, and bixie haircut as a transition period of hair, so that her look is rich in unisex, so she seems to look more handsome.
Ⅳ. Bixie haircut on social media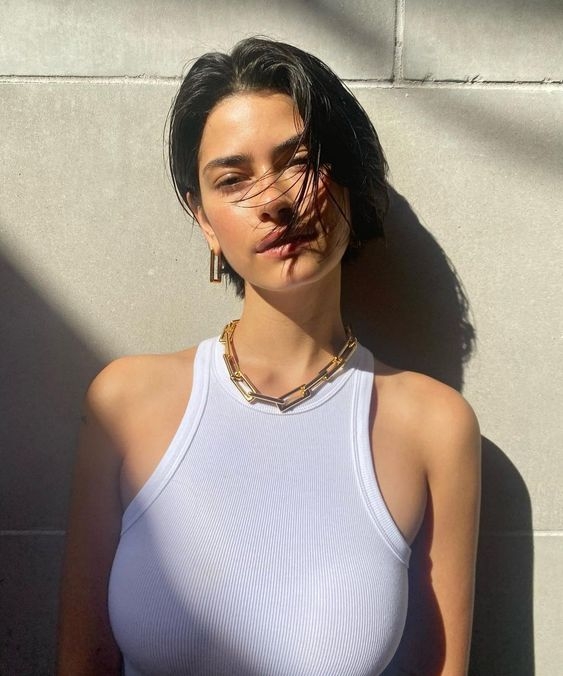 We have found many pictures of themselves with bixie haircut shared by netizens from various social media platforms, it is not difficult to summarize a feature, that is, if your style is more casual, is cool, when you try to wear a necklace full of personality plus with your tattoo, bixie cut can well reflect your look, it is worth trying. In the next issue, we will teach you how to cut bixie haircut by hand.
Comment