Barbie Ponytail Tutorial: How To Style It? What Styles Does It Have?
Aug 07,2023 | Jessica
What styles does barbie ponytail have? How to create a barbie ponytail? Ariana Grande is a big fan of barbie ponytail, the queen of ponytails. Each of her barbie ponytail Ins has more than one million likes. Today we introduce 3 barbie ponytail hairstyles of Ariana Grande and how to make barbie ponytail.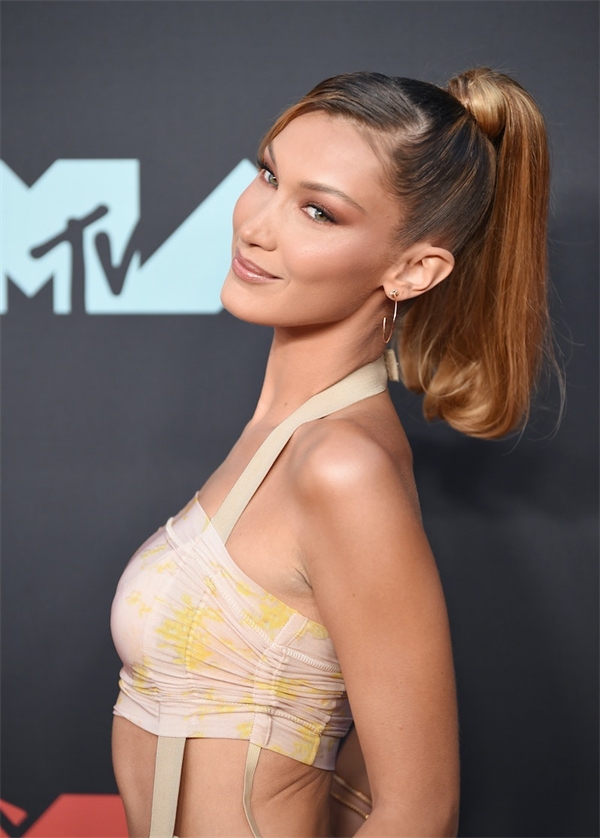 Ⅰ. What is barbie ponytail?
Barbie's ponytail is actually a ponytail that was popular in the 1990s, and now it has re-entered the public eye with the retro trend. The Barbie ponytail, named after the Barbie doll, is a high, curly ponytail, usually with a side bang across the forehead.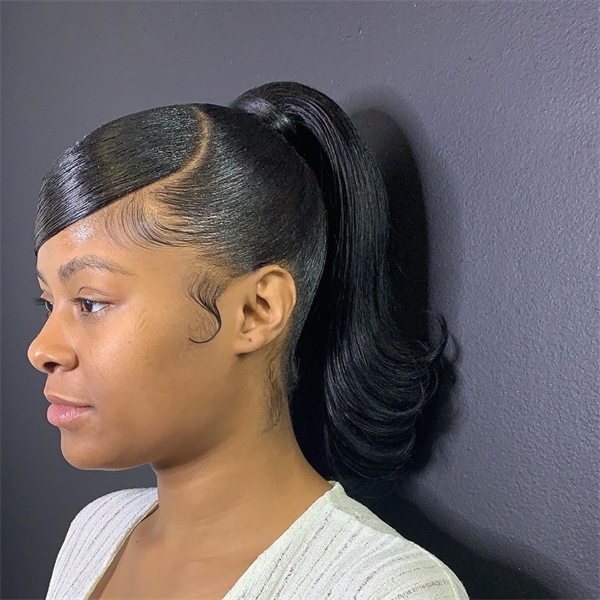 The barbie ponytail is firmer and higher up than other types of ponytails. Because of its beautiful ponytail radian and forehead bangs, it has a sense of elegance and is loved by people.
Ⅱ. Characteristics of barbie ponytail
1. Variety of styles: 3 barbie ponytail hairstyles of Ariana Grande
Barbie ponytail can create cute, retro, atmospheric and other styles at the same time, we take barbie ponytail queen Ariana Grande as an example, and see her 3 barbie ponytail hairstyles
● Retro fantasy barbie ponytail hairstyle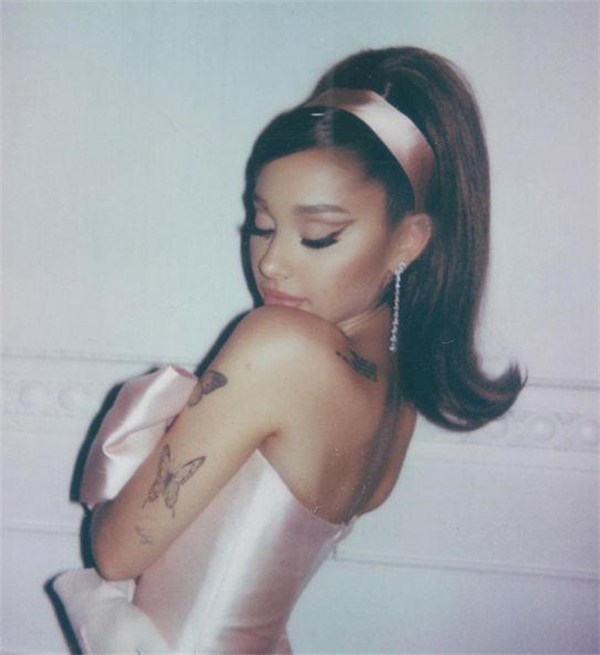 Ariana Grande added a pink ribbon to the barbie ponytail, including the clothing and eye shadow, which was pink, like the Hepburn style of the 90s. The pink ribbon makes the barbie ponytail more fun and retro, while the natural high arc of this ponytail adds more elegance to Ariana Grande.
● Mature and generous barbie ponytail hairstyle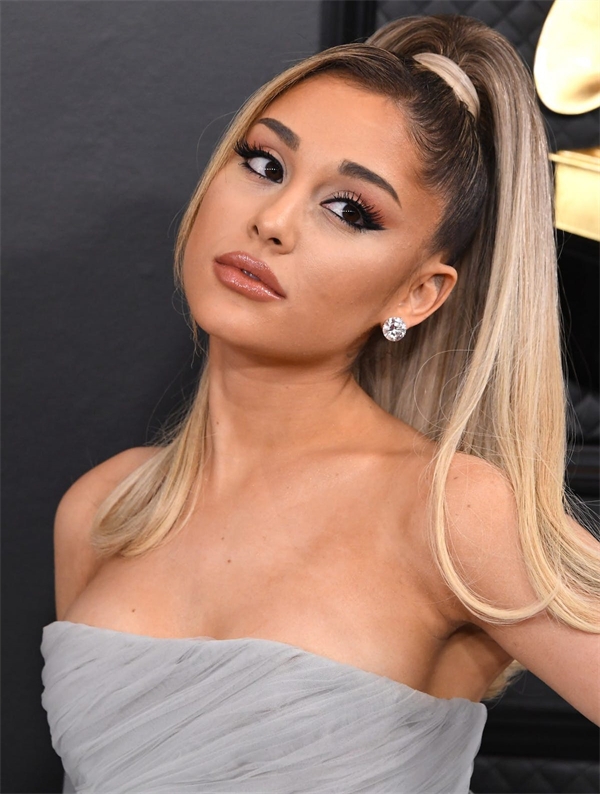 Ariana Grande's barbie ponytail will be a little more everyday. It is still a tall barbie ponytail, but it does not pursue the curling arc of the tail. I chose the daily golden color on the hair color, and also chose the golden color of the same color on the hair rope. The makeup is also clean and three-dimensional, mainly nude colors, highlighting the delicate facial features. This barbie ponytail has a more atmospheric and refined temperament and the aura of a royal sister, and it is also very practical for daily use.
● Sweet barbie ponytail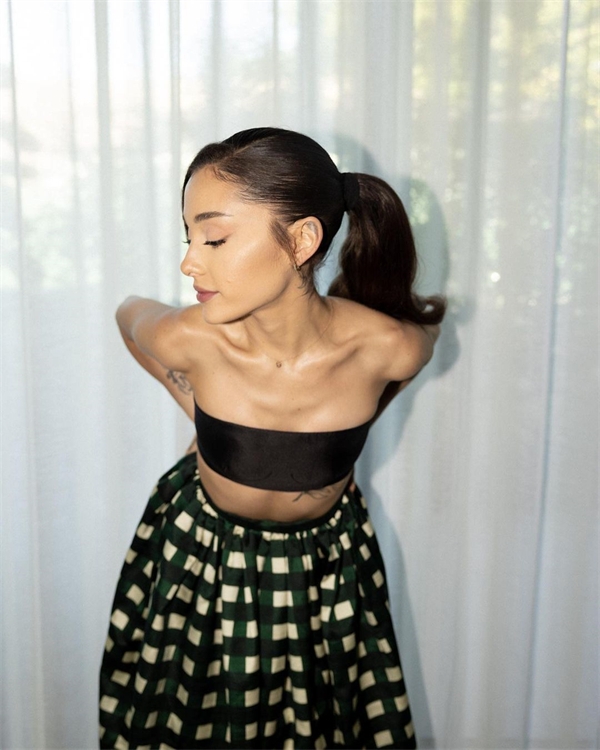 This is the barbie ponytail shape after marriage, which can reveal Ariana Grande's good mood and the gentle and sweet temperament of a happy little woman. This barbie ponytail is a little shorter and does not pursue a straight position. But the tail of the ponytail still has an arc. The bangs are mainly divided into oblique parts, which fit the face. This barbie ponytail reveals a sweet and charming temperament, suitable for most people's daily life.
2. Easy to make barbie ponytail and save time
Barbie ponytai is a look that can be done at home, it just adds a few more steps to the high ponytail, which is very suitable for daily commuting and school. You can easily get barbie ponytail according to the video and text instructions below.
● How to style barbie ponytail?
Step1: Smooth hair to reduce broken hair
Barbie ponytail requires smooth hair without excess breakage. So you need to remove the bangs on your own forehead. At the same time use a comb to smooth your hair, you can moisten it with a little water.
Step2: Determine the position of the barbie ponytail and tie it into a high ponytail
The position of barbie ponytail is very high. About just above the top of your head, tie your hair through your hands and the rope, and go around the rope. This process is no different from an ordinary high ponytail. The key point is that the position should be high and the hair rope should be tied tightly.
Step3: Create the curly barbie ponytail tail
You can flick and curl the ends of your ponytail with a straightener or curling iron. Just make sure you curl in the same direction. Try to curl outward as much as possible for a natural looking barbie ponytail.
Step4: Arrange your hair to create curly bangs
The part of the bangs can be drawn out with a comb, and the same can be slightly curled in one direction with a curling iron. Then set with a setting spray. In the end, don't let go of the overall broken hair. Use a comb with water to bind the broken hair to your barbie pnytail hair, and then use a styling product to set it.
Comment