Are T Part Wigs Good?
Oct 25,2023 | Oliver Lam
T part wigs
are a new trend and many people have commented that it is a good wig. Do you know why T part wigs are good for most people? If you want to know about the benefits of wigs for T parts, make sure you don't miss this article.
We discovered that good t part wigs have the following qualities based on our inquiry and research: easy to wear, no need for excessive modification, easy to maintain, and so on. So, let's take a look at the human hair T part wig's features.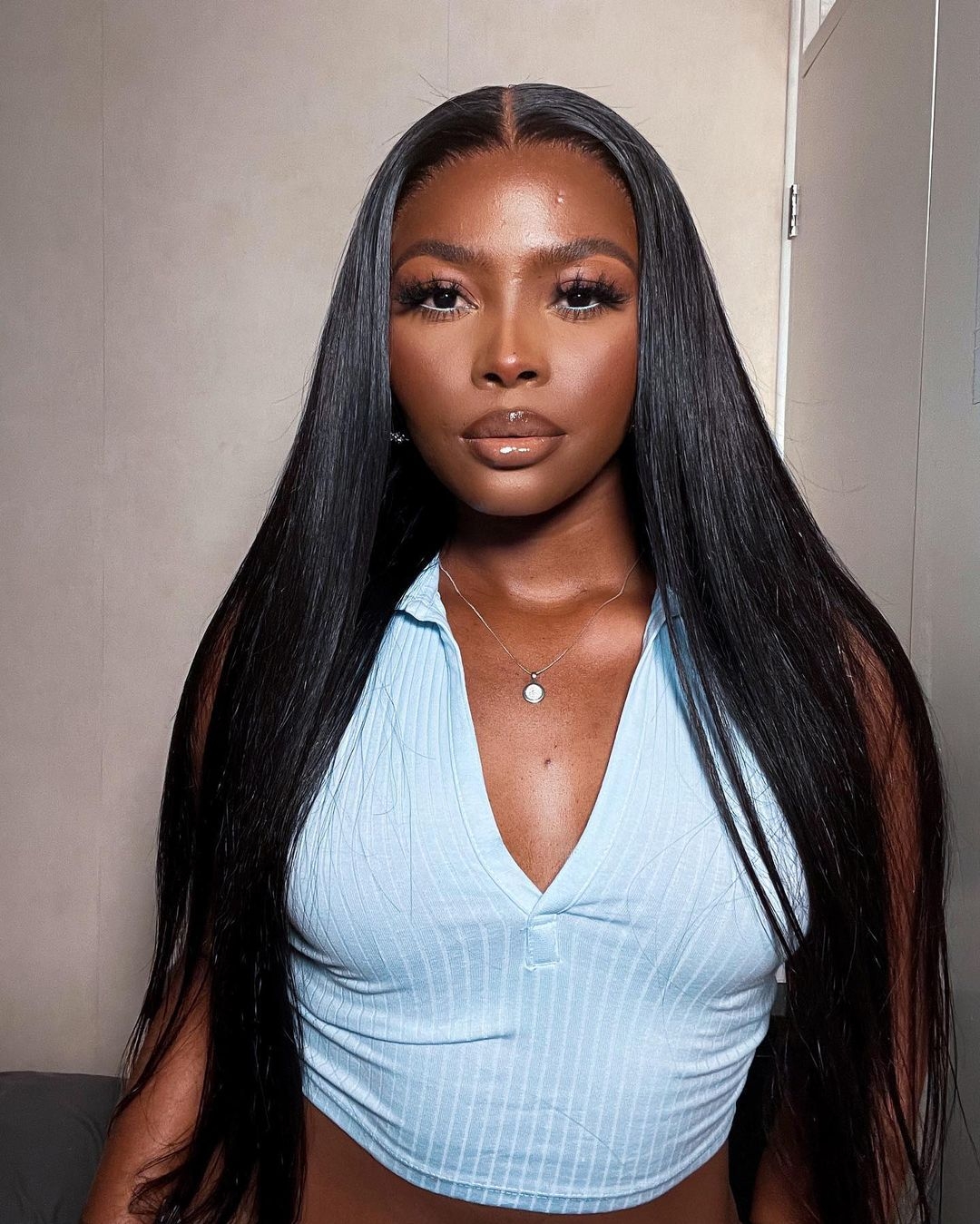 What is a t part lace wig
If you're unfamiliar with T part lace wigs, the difference between a T part wig and a regular wig is that a T part wig already has a pre part in the middle., so it's not a free part wig. The T part wig has a 13-inch lace cover on the forehead from ear to ear and 4 or 6-inch depth lace in the centre, which is why it's called the T part wig.
Ⅰ. Installation is simple
By looking at the wig cap structure, we can see that the T part wig is simple to put on. Combs inside the wig cap can be used to secure the human hair wig, which can then be inserted into our natural hair. It also has a drawstring that we may tighten or loosen to fit our heads and keep it from sliding off. We have complete freedom in how we implant the T part wig.
If we wish to undertake tough outdoor activities, we can glue it down to make it more secure. However, we have the option of wearing it without glue, which makes it incredibly convenient to wear and also friendly to persons who are allergic to glue.
Ⅱ. Less customization
Because the T part lace wig differs from the lace front wigs and full lace wigs in that it has less lace in the wig cap and a pre part in the middle, we'll save time blenching the knots and making the parting line.
Ⅲ. Pre-plucked with natural hairline
The term "pre-plucked hair wig" refers to a wig with a natural hairline and baby hairs that have already been plucked. We don't even need to tweezer to generate a natural hairline when we take it out of the packaging. You can, however, pluck a little to produce a more realistic hairline if you want to.
Ⅳ. Easy to maintain
One of the advantages of the T part wig is that it does not require any specific maintenance. You will save a lot of time on wig upkeep if you get a high-quality human hair T part lace wig from Donmily Hair.
Thank you for taking the time to read this post. And now that you know why are t part wigs good, do you have any other questions or additions? Please let us know what you think in the comments section. If you're looking for high-quality T Part wigs, go to Donmily Hair to discover your ideal hair wig.
Are t part wigs worth it?
Cheap: The T part wig is one of the most affordable wig types. It is much cheaper than a lace frontal wig, but without diluting the natural-looking effect. Natural results: When you look at the wig cap from the inside, you'll notice something which we absolutely love. The T part wig has a full front hairline area.
What does T PART mean on a wig?
A T-part lace wig is a type of the lace wig that has a similar look to a lace frontal, but limited to work like a closure, it has less lace in the front to play with, so here we list the steps to make your T-part wig look more natural.
What is the point of at part wig?
Since the U-shape part is constructed at the top of the wig, this offering allows you to wear your natural hair through that opening. As a result, you'll be able to blend your natural hair with the wig and cover the extensions to achieve a more natural-looking hairline—all without spending too much time in the mirror.
Can you style t part wigs?
The T part wig is quite versatile, and you can style it in as many ways as persons do with a lace front wig. So, you can get creative with your styles. Straighten. Crimp.
Can you put at part wig in a ponytail?
While you can certainly wear varying densities in a ponytail as long as you have a hairband or some sort of closure big enough to hold it, I recommend using a lighter-weight density wig when wearing your hair up.
Comment