Over the past two years, layered cuts have easily been the biggest hair trend this fall, following the puff, mullet and wolf's head cuts. What's the latest twist on the Sachel, the butterfly haircut and the continuation of the 70's layered hairstyle?
The beauty of fall is that you can comfortably let your hair down for the most part, rather than scooping the whole thing up and letting it be on its way, the contour line has a chance to shine. This gives people a chance to play with layers. I love the challenge of classic loose hair with layers to make the layers more dramatic and really shape the face and accentuate the cheekbones and chin.
The Butterfly Hairstyle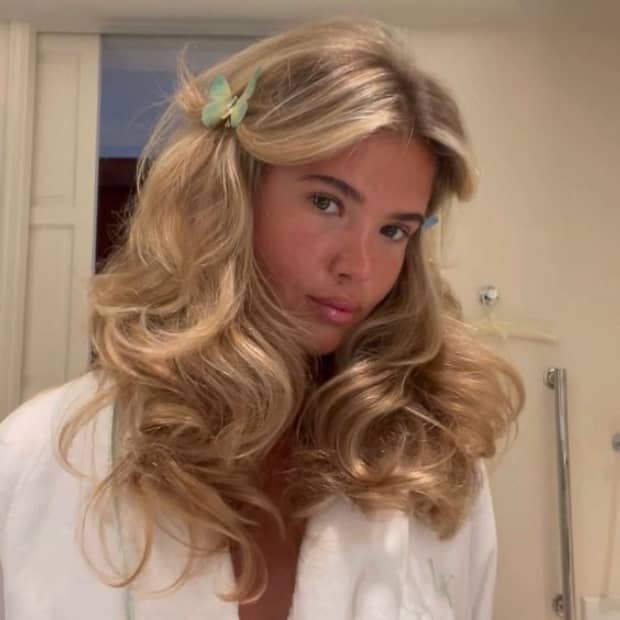 The butterfly hairstyle is a super layered feathered hairstyle that has long layers that fall just below the shoulders and shorter layers that are cut closer to the top of the head, which creates the illusion of shorter strands. The layers resemble the wings of a butterfly, which is a very flattering and chic look.
Modern Rachel
The draped layers are also back. Remember that super-defined face framing style Jennifer Aniston wore in the early 90's? Yes,They're back.
Waves in the 70s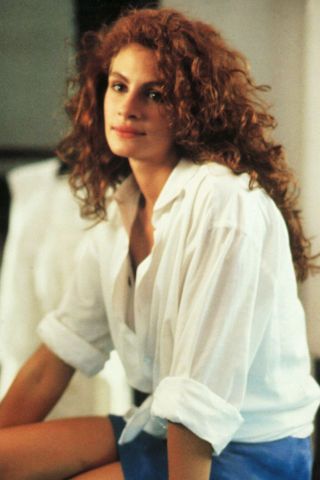 The '70s hair renaissance is also a thing of the past. Some celebrities have recreated this 70's inspired look. Puffy waves, Farrah Fawcett's hair, and voluminous tousled waves and curls are all the rage this upcoming season.
Satchel hairstyle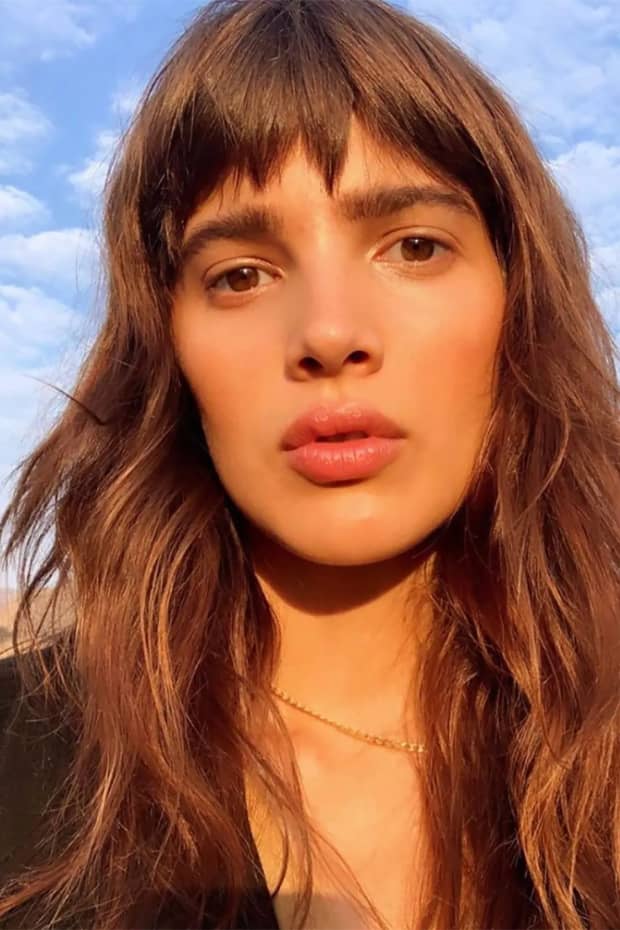 Love the sound of 70's and 90's influences? International conference stylist and Babyliss ambassador Syd Hayes calls the collision of long '70s hair with '90s Rachel "sachel." He sees it as a combination of Shag and Rachel. If you've grown out your long hair, this is the perfect time to rock your modern Rachel. Make it modern by keeping the shape a little longer around the face but still featuring those slice-like layers." It works well on straight, wavy or curly hair textures because it creates natural texture and movement and the key is to keep things wavy.
Curtain cut hairstyle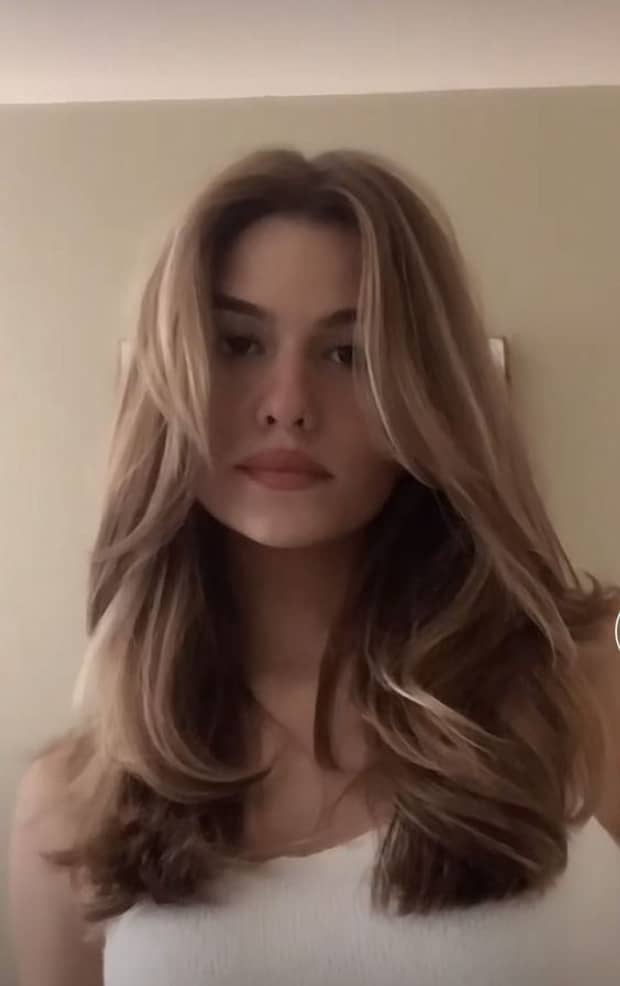 Not a fan of layers? Try a curtain style haircut. This single length haircut is another trend that's gaining momentum. We've seen this curtain cut on medium length hair and what makes it a curtain cut is the symmetry of it and how it tucks in and forward in the front, the idea here is to have a very long face frame; so away from some of the softness we saw earlier in the year with the bottleneck bangs. As for the cut seen in action, Kim Kardashian has been employing a slightly longer example - it kind of falls into the realm of long waves.
Bob variation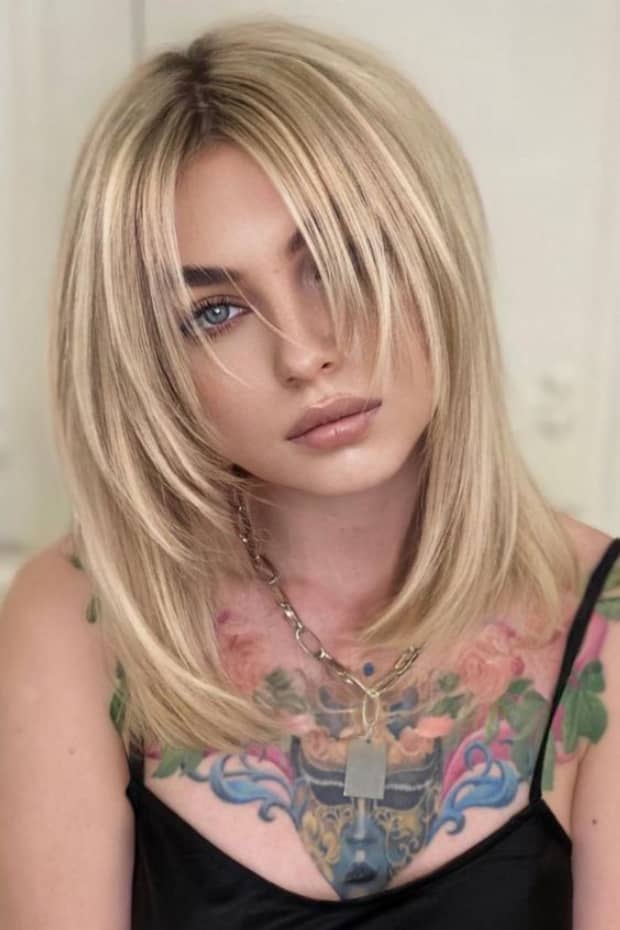 For fall, the bob variation is really popular. The bob, a hairstyle between chin length and collarbone length, is making a comeback in a big way. What makes this hairstyle so popular is that it works amazingly well on both thin and thick hair, and you can style it in many different ways and with varying types of hair. And, if you want to give a nod to the curtain cut without taking a total risk, extra-long curtain bangs are a super cool way to change your look without the heavy decision of changing the length. Pull them flat around your chin or collarbone and it will give the illusion of a curtain cut when the rest of your hair is put behind your shoulders. Plus, they're easy to maintain and grow well in the event you decide they no longer suit you.
Retro haircuts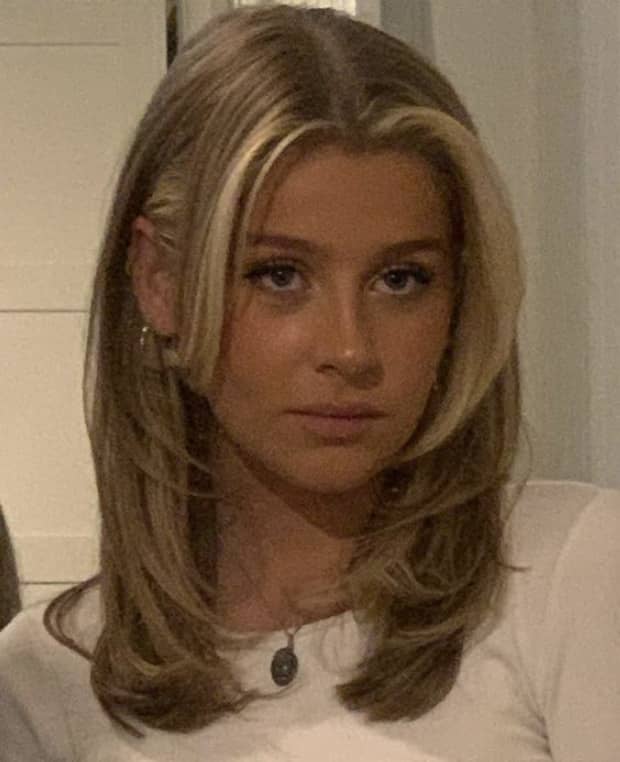 Retro haircuts are undeniably headline-grabbing, and this next one is an airy, light cut "inspired by the coastal grandmother trend that's currently trending in the U.S. It's a medium-length, blow-dried, sort of housewife-like, flippant vibe. We've seen this with influencers like Matilda Djerf, and this would be a continuation of the fluffy blow-dry we saw earlier this year. Typically, you'll see it "clavicle length, flicked at the bottom, flipped at the top, with lots of volume, and real aeration.
Where should layers start in hair?
Try a long hairstyle with layers starting just under the chin to show off your face shape and give it a more chiseled look. While this layered look works for just about every hair type, we recommend it most for hair that is thick, wavy or curly.
When should you layer your hair?
Every eight to twelve weeks. That's because layered hair doesn't grow evenly. "Every follicle grows at its own frequency, so you have a lot of different lengths going on." Longer layered styles can stretch a bit longer between trims
Is it better to have layers in your hair?
If your hair is fine and thick, layers will help reduce weight and add movement. If it's fine and thin, light layers might be preferred, to keep as much hair as possible. Coarse, thick hair is typically very layer-friendly and frequently preferred.