How To Make Bubble Braids?
Aug 02,2023 | lya
Do you know much about bubble braids? In recent years, bubble braids have become a new fashion that many people have noticed. As you know, many female celebrities wear bubble braids on the red carpet or at fashion events like award shows. Bubble braids are not only stylish and cute, but also very easy to make, which is a big reason for their popularity. The popularity of playful braids is only going to grow. Today, in this blog post, we're going to walk you through the steps to make a bubble braid. Stay tuned if you want to try it out.
I. What is bubble braid?
Bubble braids are similar to regular braids, but they are easier and faster to finish. They consist of a single strand of hair, shaped like a bubble. Make your hair in pigtails, ponytails, or more. In this style, the hair is pulled into a traditional ponytail.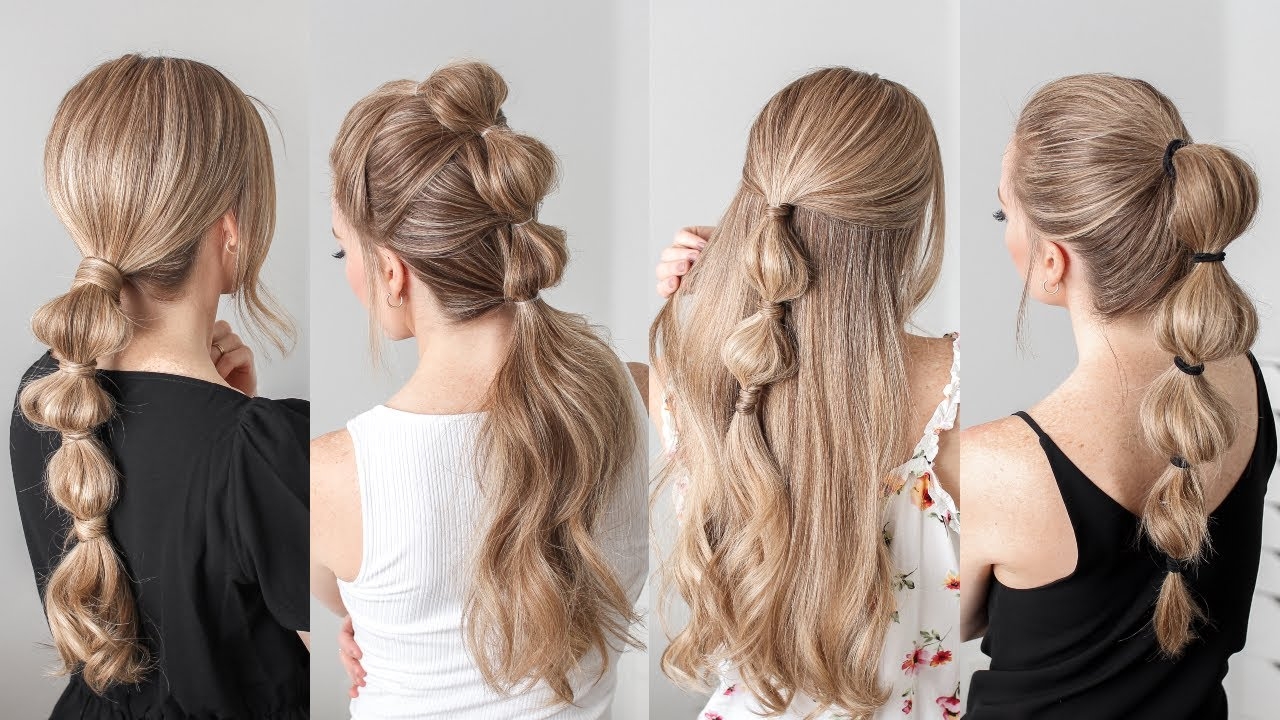 Then, use a hair band to tie it around the length of the ponytail, creating smaller, rounder sections that look like bubbles. There are also some complicated braids, but with a little practice, you'll be able to do them in no time.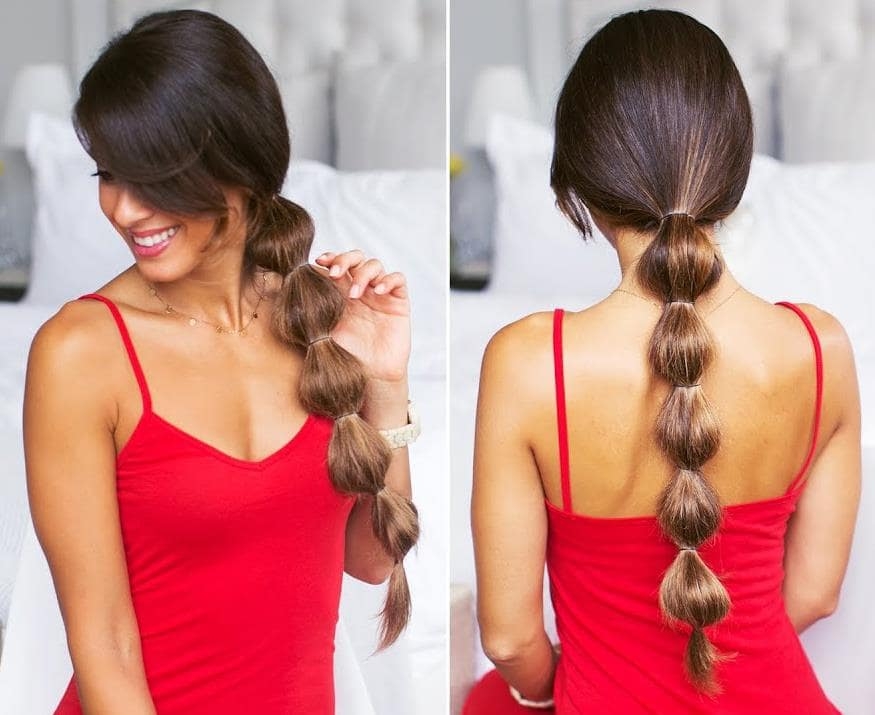 II. The benefits of bubble braids
The cute bubble braids hairstyle attracts many fashionable girls. So why are they so popular? I'm going to tell you more about it.
1. Easy to make
Bubble braids are great for anyone who has ever struggled to master braids. Unlike curse braids, bubble braids are super easy to obtain.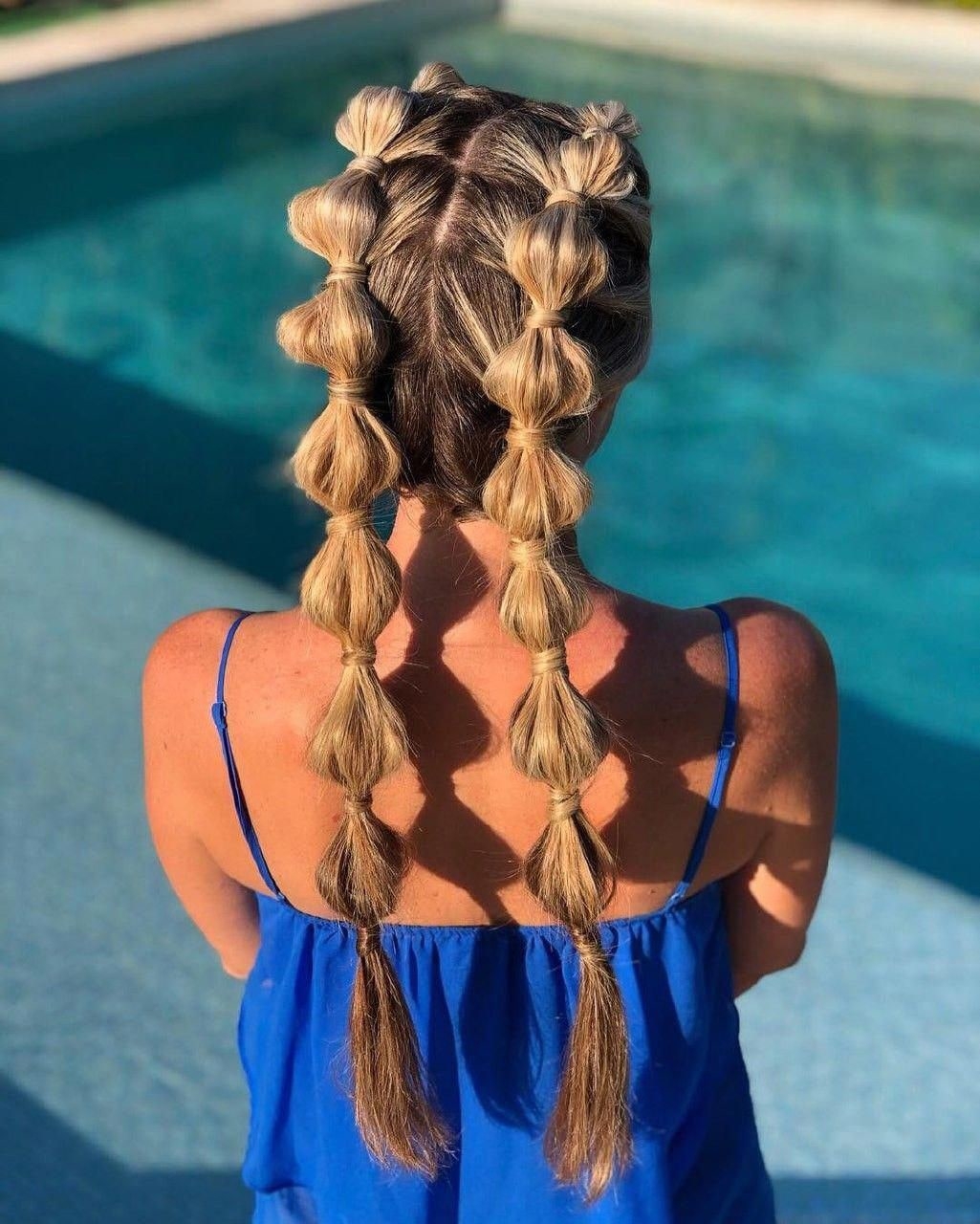 2. Get a unique look
Many girls are "bubbling" in their own way. You can design baby bubble braids on both sides, leave your bangs free, and you can also tie your multiple braids with mini pink rubber bands, or just make an oversized bubble horse. In African hair circles, they somehow have a cuter name, which is poodle bubble.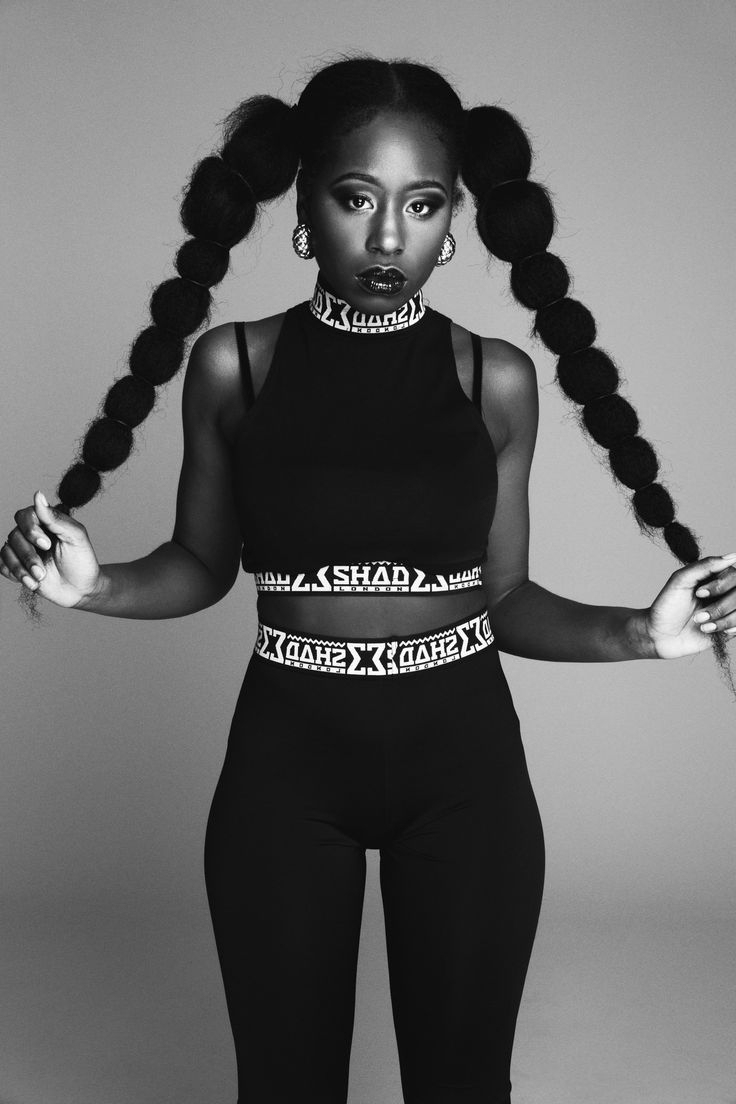 3. Variety of styles
First of all, bubble braids are for girls of all skin tones. Also, if your wig is made from 100% human hair, you can try bleaching and dyeing. You can change the color of the braid according to your hobbies. You can be bold and choose any color you like, but don't worry about being weird. You can easily create your own unique style.
III. How to make bubble braids?
Are you interested in trying out this playful hairstyle? While they may look like professional styles and can be tricky, bubble braids are actually extremely easy to make by yourself at home. Firstly, we're going to start with the simplest of bubble braids. After learning the basic steps, build on them to create other braids, such as double bubble braids and so on. Follow my steps to create a bubble braid by yourself.
1. Wash your hair
This step must not be ignored. First of all, you need to get your hair ready. Before you start styling, wash your hair to remove all grease and dirt buildup. You should ensure that your hair is looking best. If you want to create on a wig, we recommend you use shampoos and conditioners specifically designed for wigs, which will make your hair smoother.
2. Smooth out your hair
Next, you need to deal with frizzy baby hair, this is an important step in making your hairstyle look neater and prettier. You can put some conditioner or oil on your head to smooth out frizzy hair. Then spray some hairspray on a clean toothbrush and brush back the baby hair.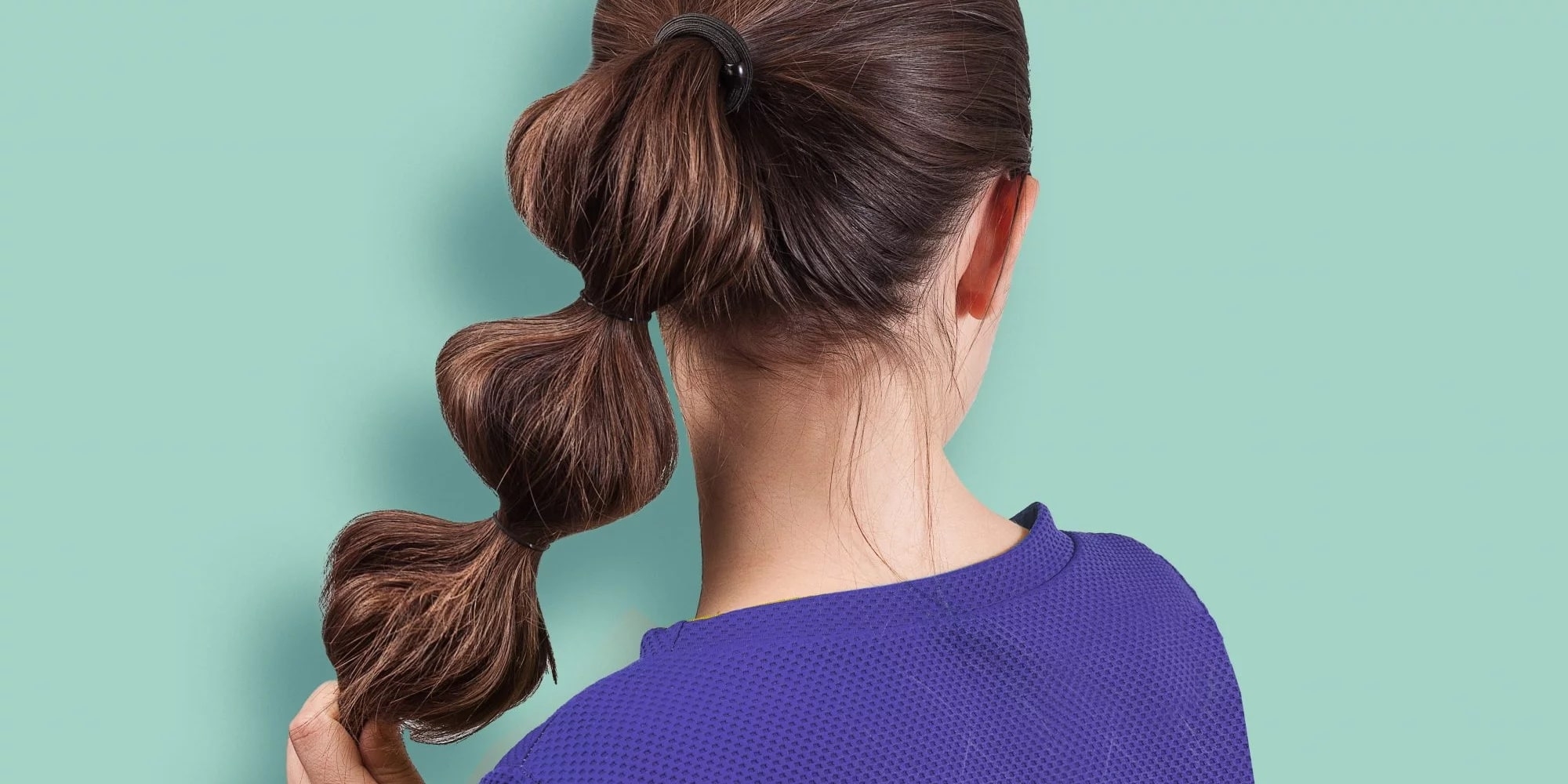 3. Turn your hair into a ponytail
This is a very simple step that you should already be familiar with. You can choose the height of your ponytail, either high or low. In the process, you want to make sure that there are no bumps, knots, or knotting situations.
4. Create bubble braids
This is the most important step. Now you can create your bubble. Depending on the length of your hair, an inch or two into the ponytail, place another runner band. Gently pulling on the sides of this newly created section, it is a great way to increase the volume of hair. In this way, the ponytail will become a round bubble. Repeat the process along the length of the ponytail, you can create many bubbles.
5. Neaten the bubbles
When you're done with all the bubbles, remember to keep your style neat and even. You can gently pull on the sides of the bubbles that need to be perfected, trying to keep the ponytail bubbles roughly the same size. If you want to make your bubble braids even more unique, you can add some hair accessories to highlight your bubble braids with some colored rubber bands.
IV. Different types of bubble braids
In the previous section, I explained the steps in detail of how to make a bubble braid. This is the easiest way. Of course, you can do other bubble braids as well.
1. Half up and half down bubble braids
Trust me, this bubble braid is definitely not a weird hairstyle, on the contrary, it can make you the shimmering one in the crowd. If you want to try this style, you need to divide your hair into two parts. Then tie the top half of your hair into a ponytail and continue making bubbles.
2. Double bubble braids
Double cute bubble braids are also easy to do ,first of all, dividing your hair into left and right sections and tying it into a ponytail. The next steps are the same as we described above. Double braids will make you look even cuter, perfect for cute and sweet girls.
Comment