How to Use a Hair Donut for Short Natural Black Hair: Quick and Easy Hairstyles
Sep 22,2023 | Bella
When it comes to styling short, natural black hair, the options may seem limited. However, with the help of a hair donut, you can easily create beautiful and elegant hairstyles. In this blog post, we will explore why the hair donut is a great tool for creating hairstyles, how to use it with natural short black hair, and provide four quick and easy hairstyles you can achieve with a hair donut.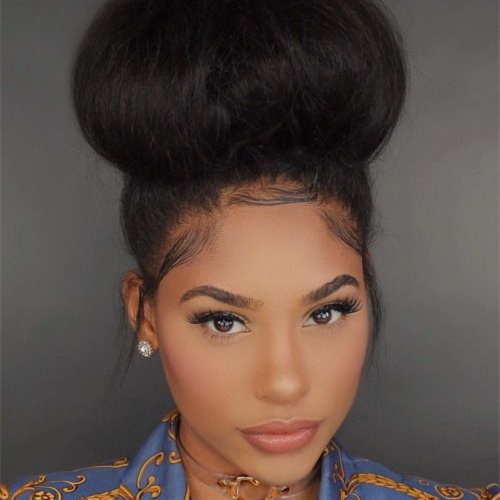 1. Why Choose a Hair Donut to Make Hairstyles?
The hair donut is a versatile accessory that can transform your hair into various stylish looks. Here are a few reasons why you should consider using a hair donut for your hairstyles:
a. Volume and Fullness: The hair donut adds volume and fullness to your hair, making it appear thicker and more voluminous.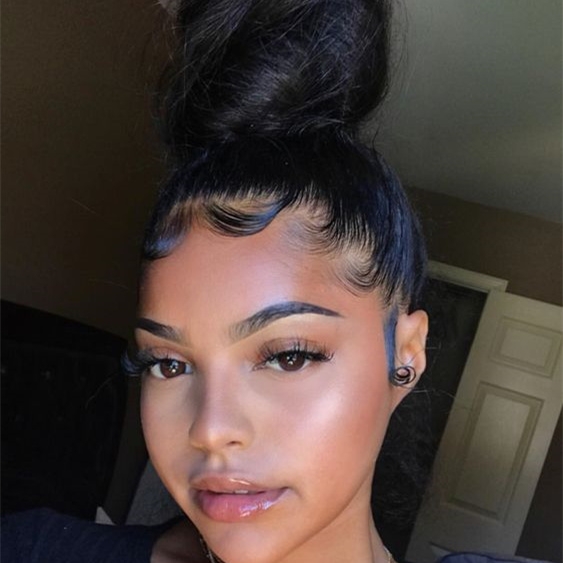 b. Secure and Neat: Using a hair donut can achieve a secure and neat hairstyle that stays in place throughout the day, even with short hair.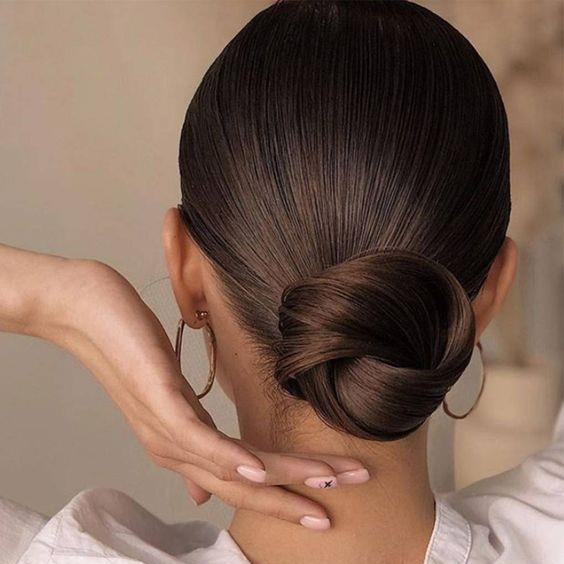 c. Versatility: Whether you want a sleek bun or a stylish updo, the hair donut can be used to create a wide range of hairstyles for any occasion.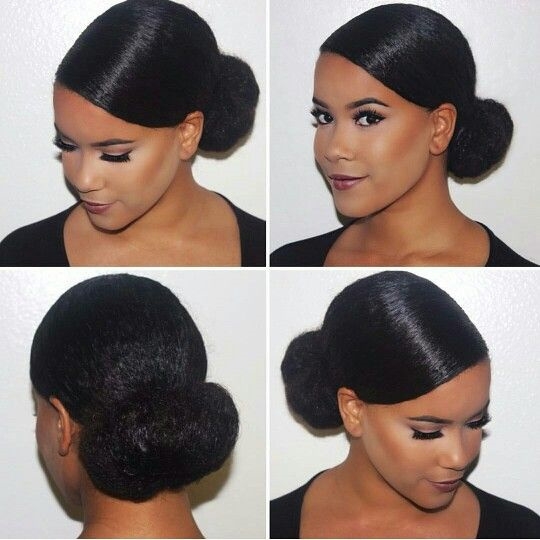 2.How to Use a Hair Donut with Natural Short Black Hair:
Now, let's explore the steps to create hairstyles using a hair donut for natural short black hair:
Step 1: Preparation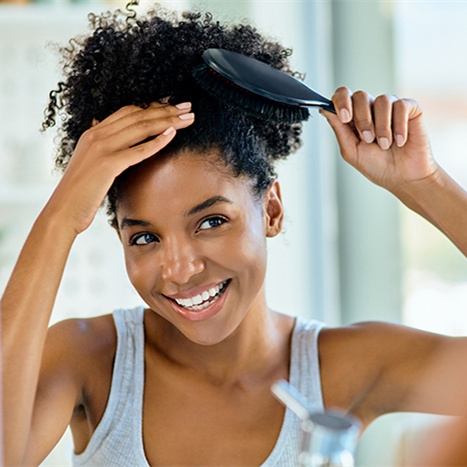 Start with clean, dry hair. Apply a small amount of leave-in conditioner or styling product to make your hair more manageable.
Brush your hair thoroughly to remove any tangles and ensure a smooth foundation for your hairstyle.
Step 2: Secure the Hair Donut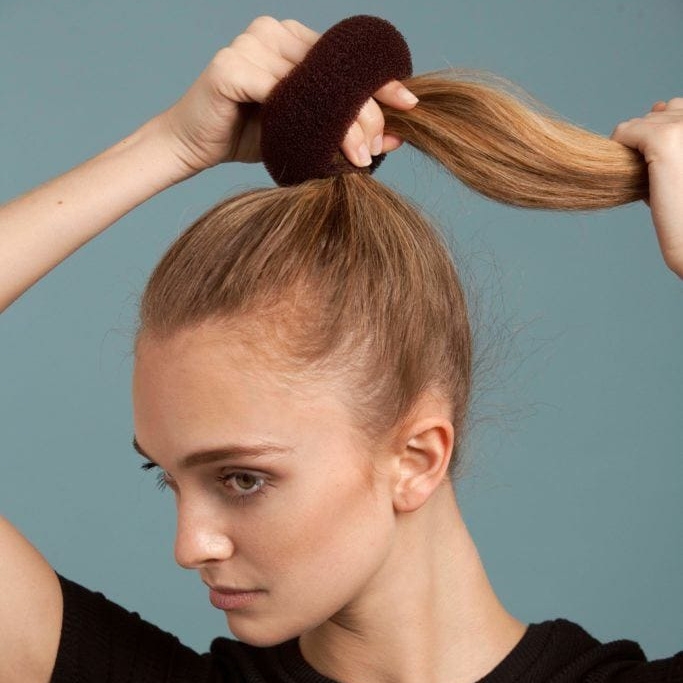 Choose a hair donut that matches your hair color or opt for a lighter shade for a contrasting effect.
Pull your hair into a high ponytail or bun and secure it with an elastic band.
Slide the hair donut over the ponytail until it reaches the base of the ponytail.
Step 3: Spread and Tuck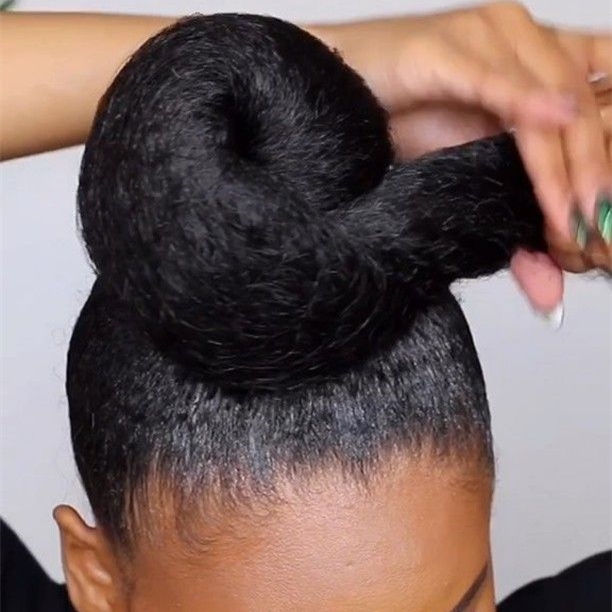 Spread your hair evenly around the hair donut, covering it completely.
Gently tuck the ends of your hair under the hair donut, creating a sleek and polished look.
Step 4: Secure and Style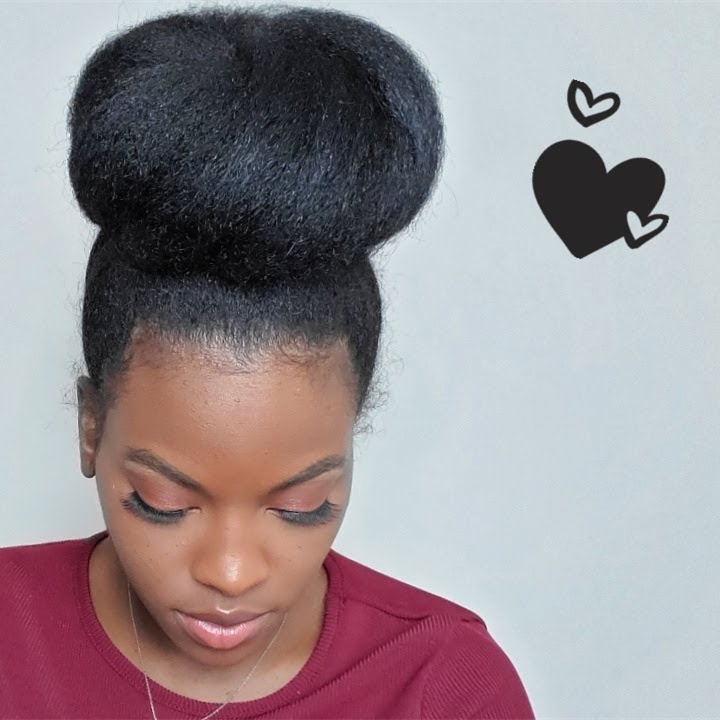 Use bobby pins to secure the hair in place, ensuring the donut remains concealed.
Smooth out any loose hairs and adjust the shape of the bun as desired.
Finish with hairspray to set the style and keep it in place.
3.Four Quick and Easy Hairstyles Using a Hair Donut:
Now that you know how to use a hair donut let's explore four quick and easy hairstyles you can achieve:
Classic Donut Bun: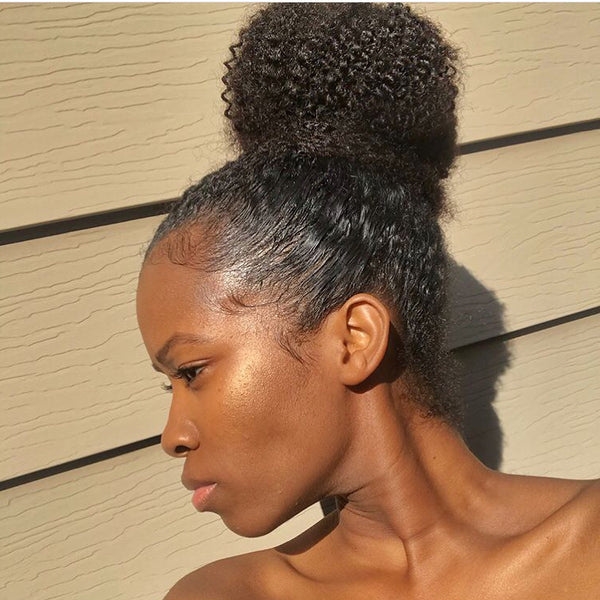 The classic donut bun is a timeless hairstyle that exudes elegance. Follow the steps mentioned earlier to create a sleek and polished donut bun. This style is perfect for formal events, professional settings, or even as an everyday sophisticated look. You can position the bun at the crown of your head for a high and regal appearance or slightly lower for a more relaxed vibe.
Half-Up Donut Bun: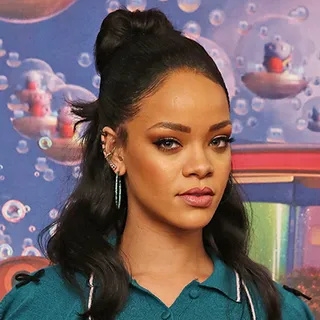 The half-up donut bun is a versatile hairstyle that combines the best of both worlds. Start by parting your hair horizontally, separating the top half from the bottom half. Create a small bun using the hair donut with the top half of your hair, leaving the remaining hair down. This style offers a balance between an updo and wearing your hair loose, making it suitable for both casual and semi-formal occasions.
Messy Donut Bun: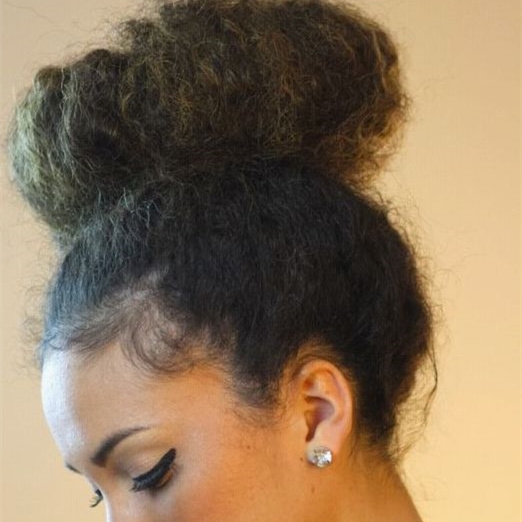 If you prefer a more relaxed and carefree look, the messy donut bun is perfect for you. Instead of tucking all the hair neatly, allow a few strands to fall out for a softer and effortless appearance. You can also loosen the bun slightly to create a more voluminous and textured look. This style is ideal for casual outings, brunches, or when you want to add a touch of bohemian charm to your overall look.
Side Donut Bun: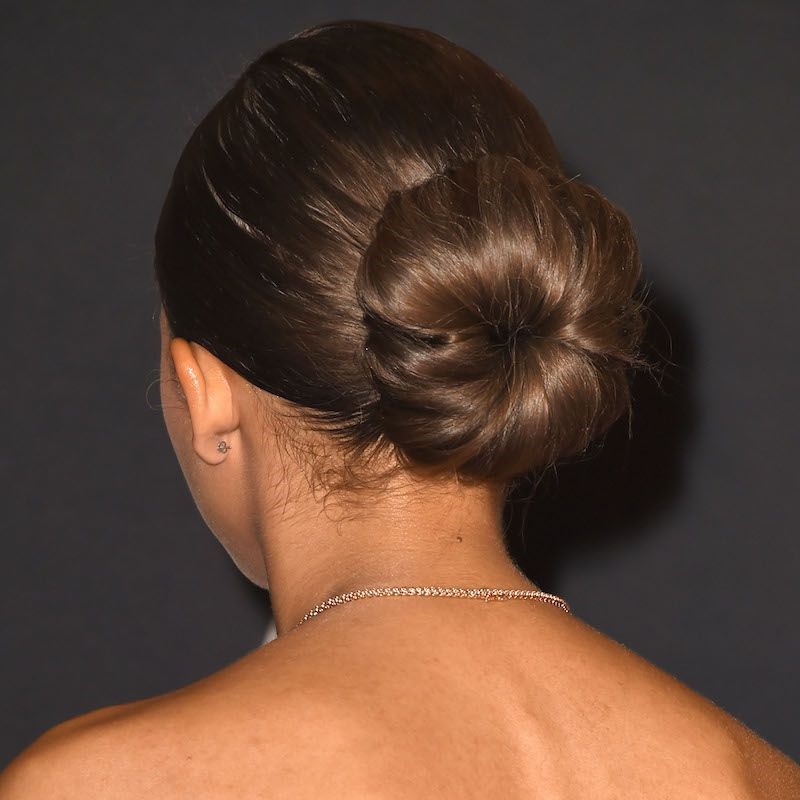 For a chic and asymmetrical hairstyle, try the side donut bun. Create a deep side part and gather your hair to one side, securing it with a hair donut at the nape of your neck. This style adds an interesting twist to the classic bun and works well for both formal events and casual gatherings. You can position the bun slightly higher or lower on the side, depending on your preference and the overall look you want to achieve.
4.Conclusion
In conclusion, the hair donut is a fantastic tool for creating hairstyles for short natural black hair. Its ability to add volume, create secure and neat styles, and provide versatility makes it a must-have accessory. With a hair donut, you can easily achieve elegant looks for any occasion. Experiment with different styles and have fun exploring the endless possibilities that the hair donut offers for your hair.
Comment