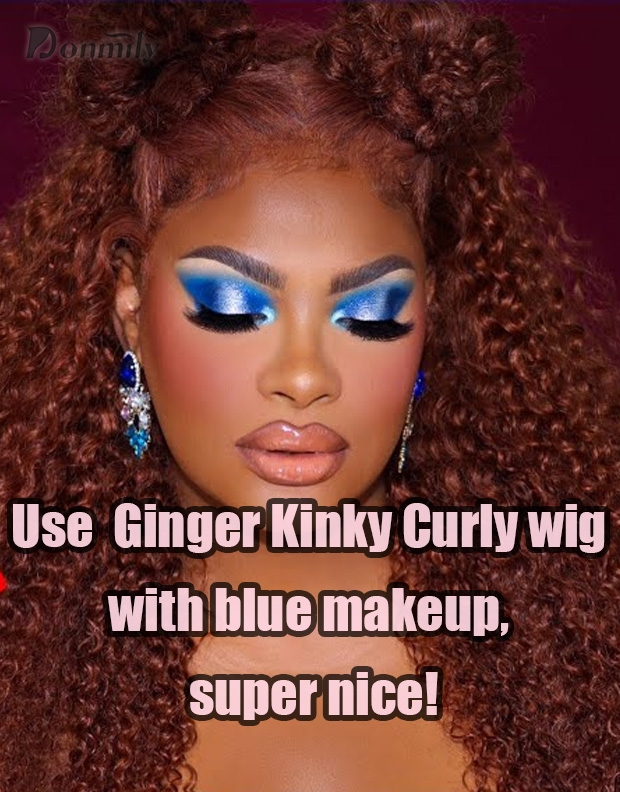 I. First, Let's Open The Box And Handle The Wig
We can see that Donmily's wig packaging is still very delicate, Sylver said that it is not the first time she has worked with Donmily on product display. In the previous collaboration Sylver said she was very fond of Donmily's wigs and wanted to work together again. No, this is the third time we've worked together.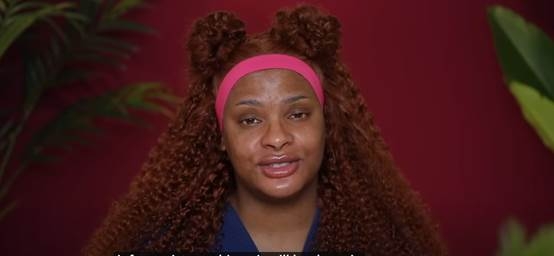 As you can see in the picture, she had already put on the wig before the makeup, she said the wig was so cute that she used the description "Super pretty super cute"!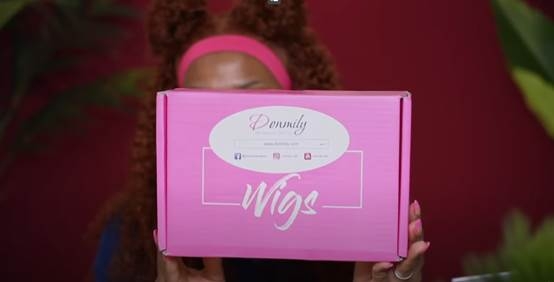 1. Unboxing And Inspection
Before putting on the wig, the first thing to do is of course to remove it from the package and check if the lace is broken, which is what every wig lover will do when they get a new wig. Checking the lace cap will allow you to find obvious or potential damage.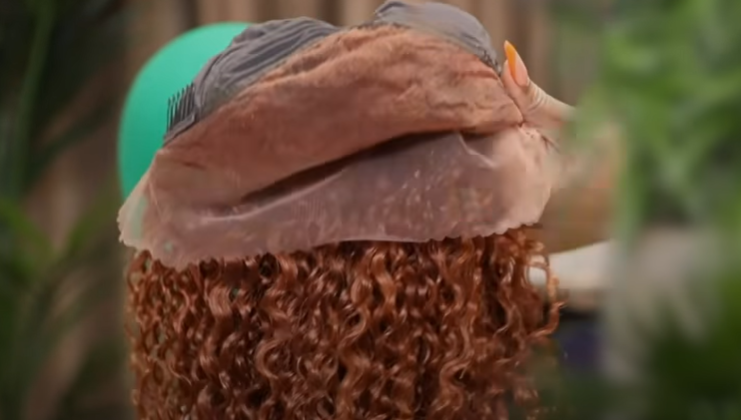 If there is a potential risk of breakage in this wig's hair cap, then those who know what they are doing will surely negotiate with the merchant immediately to avoid unnecessary disputes and losses. From the picture you can see Sylver got this wig after the inspection, there is no damage, then we will proceed to the next step: wearing.
2. Pre-glue On The Forehead
After finishing your hair and putting on your hairnet well, we can start applying the wig glue to the hairline. Remember to use your fingers to spread the glue while applying so that the effective area of the forehead and lace is large enough to achieve a better adhesion.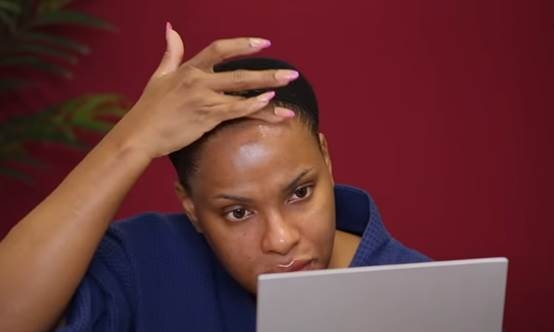 3. Wearing A Wig
I believe that those who can click into this article must also be wig wearers or enthusiasts. But if you are a novice interested in this, you can not miss this very practical and concise tutorial.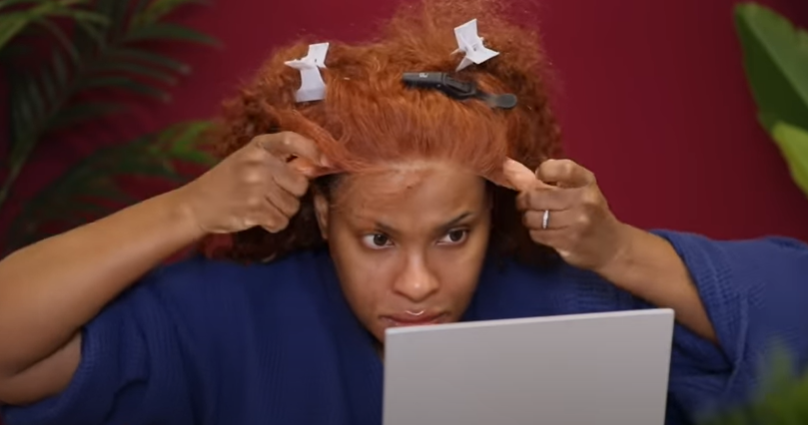 4. Put On The Wig And Start Adjusting
After Sylver starts to put on the wig, always remember that the wig is worn from back to front.
You will find that she will use a very special shape of comb to adjust the position of the wig and part the baby hair for the back of the hairline trim, what is this comb? It is called Afro Comb, at first it was used to sort out very curly hair, but it is also very useful for Kinky Curly's texture wigs.
At the same time you will find Sylver while using the comb to adjust the wig, while also using a mini fan to promote the drying of the glue, thus promoting the fixation of the wig, is this a practical skill for you?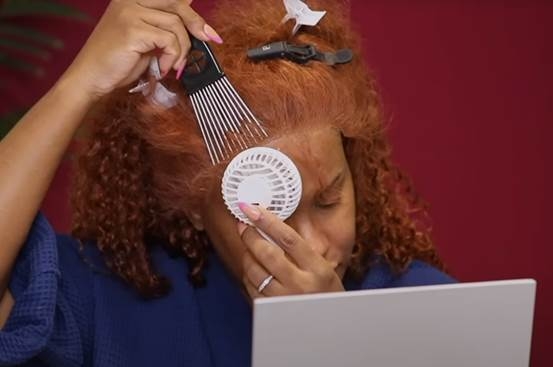 5. Trimming Baby Hair
While we use the lace wig, the processing of the hairline is also a top priority step. The ability to trim the baby hair beautifully is also an important factor in determining whether you end up with a beautiful result.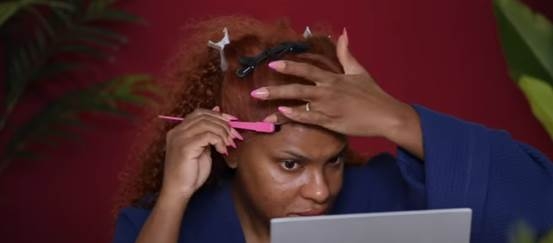 Once you have decided on the length of your baby's hair, you can build it with small scissors and style it with a comb and hair wax.
Then wrap a temporary rubber hairband around it and style it however you like! We can see Sylver's final shared hairstyle as follows: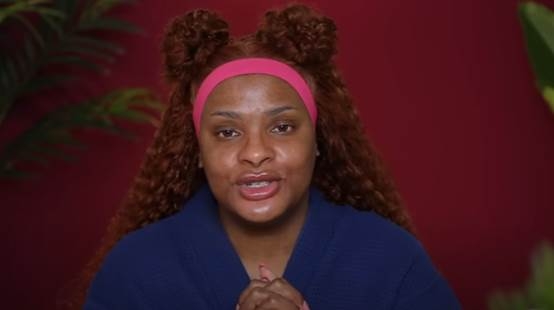 II. Makeup - Beautiful Blue Eye Makeup
For this tutorial, Sylver chose to use her own personal color scheme - blue eyeshadow with a Ginger wig - and we can see how she did it.
1. Use a foundation or eyeshadow that is slightly lighter than your skin tone for your foundation. Because blue may be difficult to present its original color on darker skin tones, to present a beautiful blue eyeshadow effect, you need to make part of your skin tone lighter first, after which you can start applying the color.
2. Then choose an eyeshadow close to Klein blue, apply it to the middle of the eyelid and eye socket and smudge it with a brush, you will get a very delicate blue eyeshadow.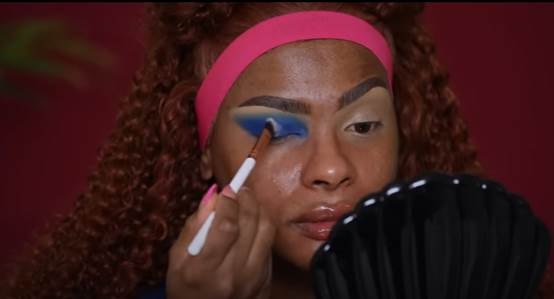 3. After completing the most important part of your eye makeup, apply concealer to the desired areas of your face. Then apply foundation to the entire face and you have the most sophisticated blue eyeshadow look that perfectly matches Kinky curly ginger wig.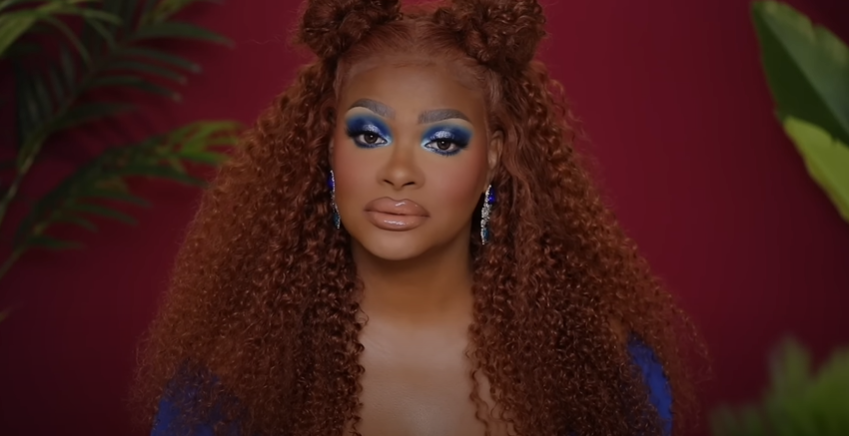 Conclusion for Makeups and the Wig
Do you like Sylver's makeup and Donmily's wig? I think they are equally good. If you want to know more about Flawless ginger curly wig, you can click on the product info card below to find out:
How do you keep kinky curly wig hair?
Just like your natural hair requires gentle handling and care, so do your Afro Kinky hair extensions. It is important to remember that keep your Afro Kinky hair moisturized with oil-free sprays or moisturizers. Applying products containing alcohol is not recommended as it tends to dry out the hair.
How to wash kinky curly wig?
Apply a small amount of mild shampoo to your kinky curly wig. Let the wig shampoo set in your wig while you fill the sink about halfway with cool or warm water. Then turn the wig inside out and put it in the sink, make sure it is completely sinked with water. Rinse the shampoo out, and add conditioner.
How to care for kinky curly hair?
kinky curls are usually better able to withstand heavier creams and oils, like castor oil and shea butter, without getting weighed down. Give hair a warm rinse post-shampoo to allow the cuticle to open up and slather on a rinse-out conditioner like Black Vanilla Moisture & Shine Hydrating Conditioner.