The 2023 tax season has begun. Have you started your tax refund yet? Have you received your refund as scheduled? What are you going to do with your tax refund? For the tax refund season, Donmilyhair has launched a series of promotions so that you can buy the most affordable and best quality wigs. Check out the details of the Donmily tax refund season promotion and the list of the best wigs to buy!

Donmily tax refund season time, Don't miss it!
Time: From 16th February to 20th March
Donmily Tax Refund Season Sale
$80 OFF Over $399 Code: TSD80
$50 OFF Over $269 Code: TSD50
$30 OFF Over $139 Code: TSD30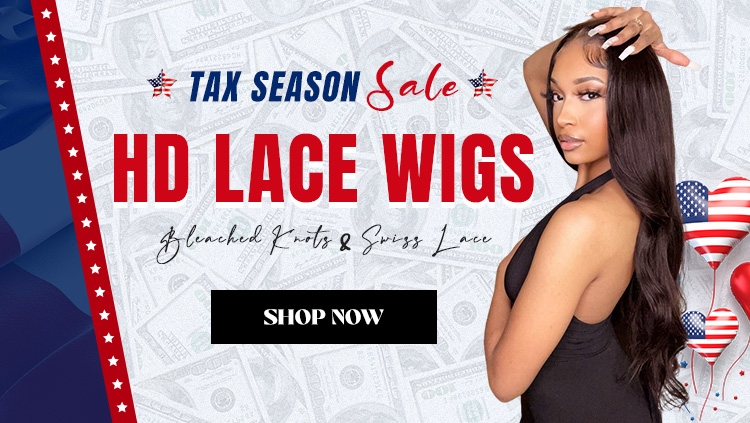 I. The list of the best Donmily wigs to buy during the tax refund season
burgundy hair is a good combination of purple noble and red flamboyant hair color, rich purple will make people feel very noble and elegant like the ancient aristocracy, and the fusion of red and the color of the charm to the extreme. 13x4 lace is enough to meet most people's pursuit of a natural hairline, donmily hair will be every strand of hair Each strand of hair is woven into the lace-like native hair, restoring the most original hair texture to a great extent. The hair is not easily tangled and tangled and has a very soft texture just like your own hair.
2. Donmily straight side part bob wig
The side part hairstyles are recognized as very attractive hairstyles. The center part hair seam looks very close to the scalp and does not create a fluffy and full effect, while the side part wig can easily solve this problem. The side part wig can easily solve the problem. The side part wig can visually cushion the hair on one side and make the hair look fuller. The pre-plucked hairline can save a lot of time when wearing wigs.
3. Donmily Beyonce honey blonde money piece highlight jerry curly wig
The tax refund season and spring come together, not only the clothes change new, but hair color can also try to update, warm and bright colors may be a good choice. Nowadays, new hair colors inspired by food have been developed and the honey blonde is one of the most outstanding colors. This wig with honey blonde hair color as the base color, interspersed with money piece highlights in the middle of the hair, so that the hair color says goodbye to a single while retaining the warm color and adding bright colors to make the hair interesting.
The red-brown color has been popular since the end of last year and has become the hair color of choice for many girls. The base shade is brown, mixed with some red and orange shades, and the hair looks shiny and bright brown in the light. The body wave curls have a nice "C" shape wave, which is suitable for draped hair or a high ponytail like Ariana's. It is very versatile. It is very versatile.
Natural black hair is a choice that will never go out of style because it will always have a special charm. While many people are looking for a new hair color to bring a sense of fashion and freshness, you may find that natural black is the most classic when you try a variety of hair colors, after all, who doesn't want to have long smooth black hair? This HD lace wig is ideal for you. HD lace is suitable for every skin tone and it is almost like it blends in with your skin. From 16 inches to 18 inches, all kinds of lengths you want are offered, and the 180% density wig also makes the hair look very full and voluminous.
6. Donmily blonde highlight skunk stripe deep wave wig
The skunk stripe is a hot coloring method from last year, forming two contrasting colors in the hair, usually choosing brown and platinum blonde, black and light blonde, and so on, with a clear sense of color difference. This skunk stripe wig is a black and platinum color combination, the contrasting colors make the hair look more interesting. deep wave hair is also suitable for creating a wet and wavy look.
7. Donmily straight bob wig
For the classic bob haircut has been the choice of many people for a long time, because the enduring must not be wrong. This bob wig has 150% wig density, which is the most suitable wig density, and neck length is also very suitable for the hot summer weather, which can bring you a touch of freshness.
II. Donmily protects your tax refund season activities
1. Fast shipping worldwide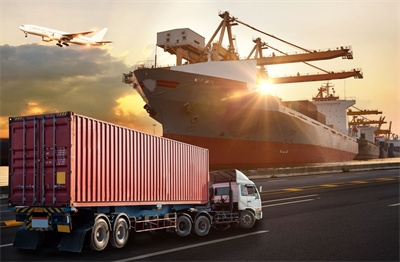 Logistics is always one of the most important issues for online shoppers. Donmily hair will do its best to ensure the timeliness of logistics. We have a special overseas warehouse in California, USA, which can reduce your waiting time.
2. Safety and Quality


Donmily has always held the principle of being the closest friend to women, we pursue fashion while ensuring safety. Donmily never neglects the design and workmanship of hair, which makes every product we offer you with your hair, real, natural, and safe. We also work with experts in the manufacturing process to screen each ingredient to ensure that each one is good for your hair and safe for you, while also protecting the environment. We meet or exceed the safety guidelines of leading independent regulatory agencies to ensure that our raw materials, packaging components, and finished products are safe to use.
3. Returns and exchanges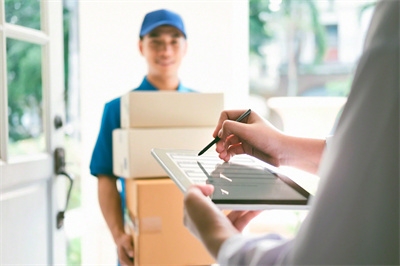 When you receive a product that doesn't work, you can always contact our customer service team, which is available 24 hours a day, 7 days a week. donmily has a formal and rigorous return and exchange process, which respects every consumer and is responsible for every user who chooses donmily hair.
When should I expect my tax refund in 2023?
When can I expect my tax refund? The IRS expects most taxpayers who choose direct deposit and had no issues to receive their refund within 21 days of electronically filing their tax returns. Taxpayers can check the agency's "Where's My Refund?" page on IRS.gov for the status on their refunds.
How much is the child tax credit for 2023?
$2,000 The maximum tax credit per qualifying child is $2,000 for children five and under – or $3,000 for children six through 17 years old. Additionally, you can't receive a portion of the credit in advance, as was the case last year.
How long are federal tax refunds taking 2023?
The IRS is warning taxpayers that if they file a paper return, it may take up to six months to receive a refund. E-filers can typically get their refunds much more quickly. Taxpayers can still use the agency's Where's My Refund?