Why I Suggest Using Dark Auburn Hair To Unlock Your Beauty/
Sep 22,2023 | Bella
Dark auburn hair, a captivating blend of rich browns and fiery reds, exudes an allure that is both bold and alluring. In this article, we will delve into the realm of dark auburn hair, exploring its color classification, visual characteristics, the latest hairstyle ideas, and essential tips for maintaining its vibrant beauty.
1. Is Auburn Hair Brown or Red?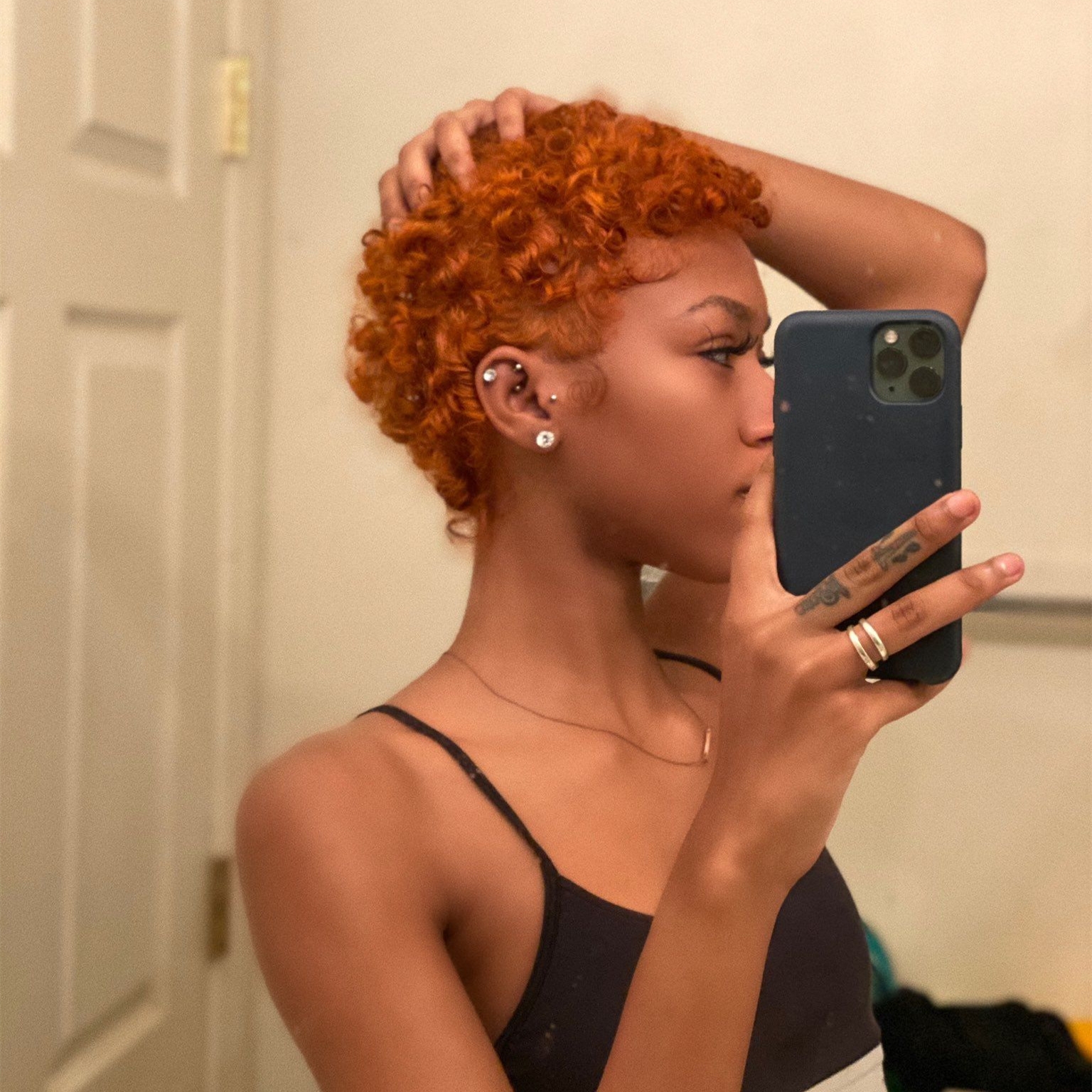 Auburn hair lies at the crossroads between brown and red, creating a unique shade that is neither purely brown nor solely red. It showcases a harmonious blend of deep brown hues and warm red undertones, resulting in a distinctive and eye-catching color that suits a variety of skin tones.
2. What Does Dark Auburn Hair Look Like?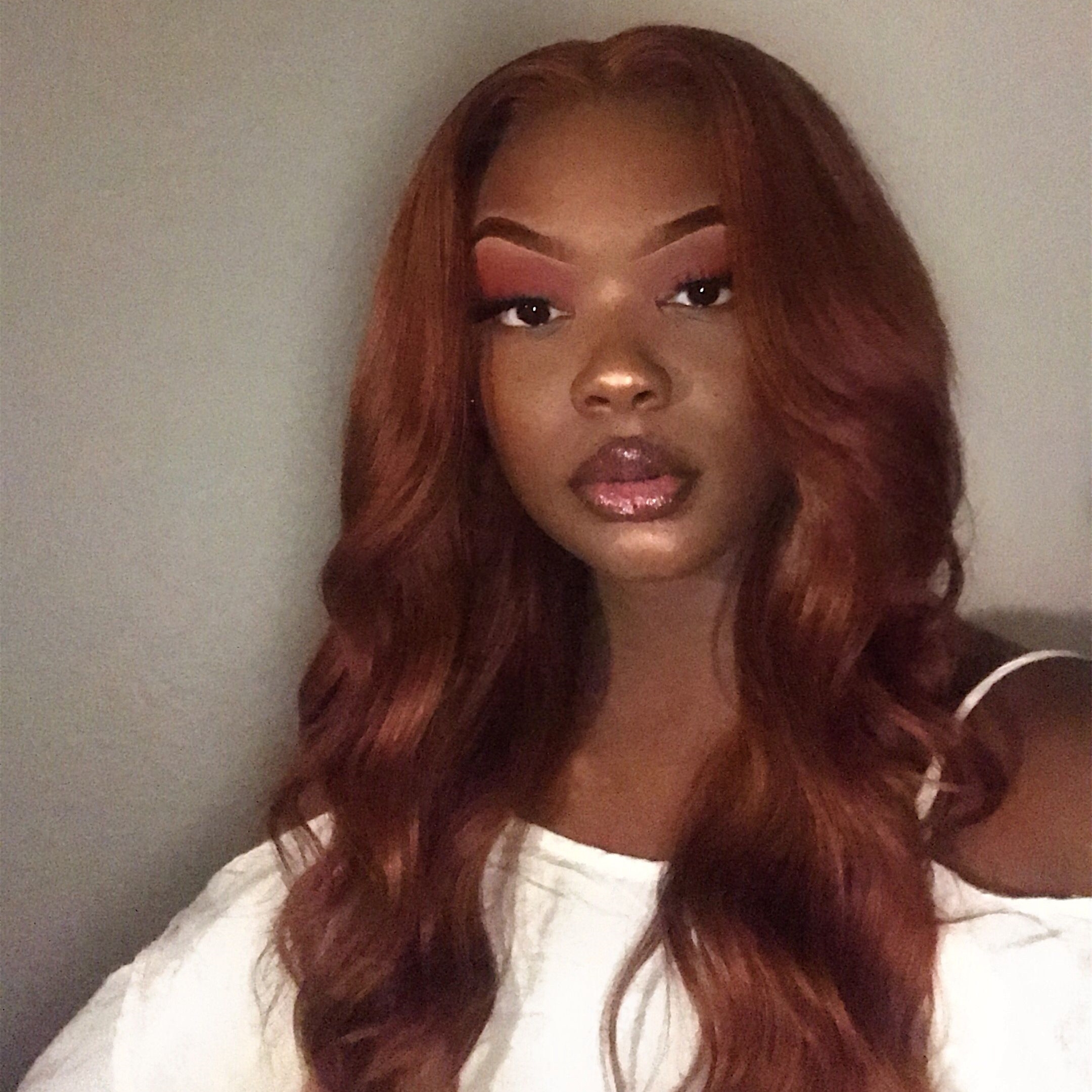 Dark auburn hair boasts a luxurious and sophisticated appearance. Its deep, lustrous base color resembles a velvety brown, with hints of red shining through when exposed to light. This shade brings warmth to the face, accentuating facial features and adding depth to any hairstyle.
3. The Newest Ideas about Dark Auburn Hairstyle:
a. Auburn Balayage: Discover the art of seamlessly blending dark auburn tones with lighter highlights, creating a stunning contrast and dimension.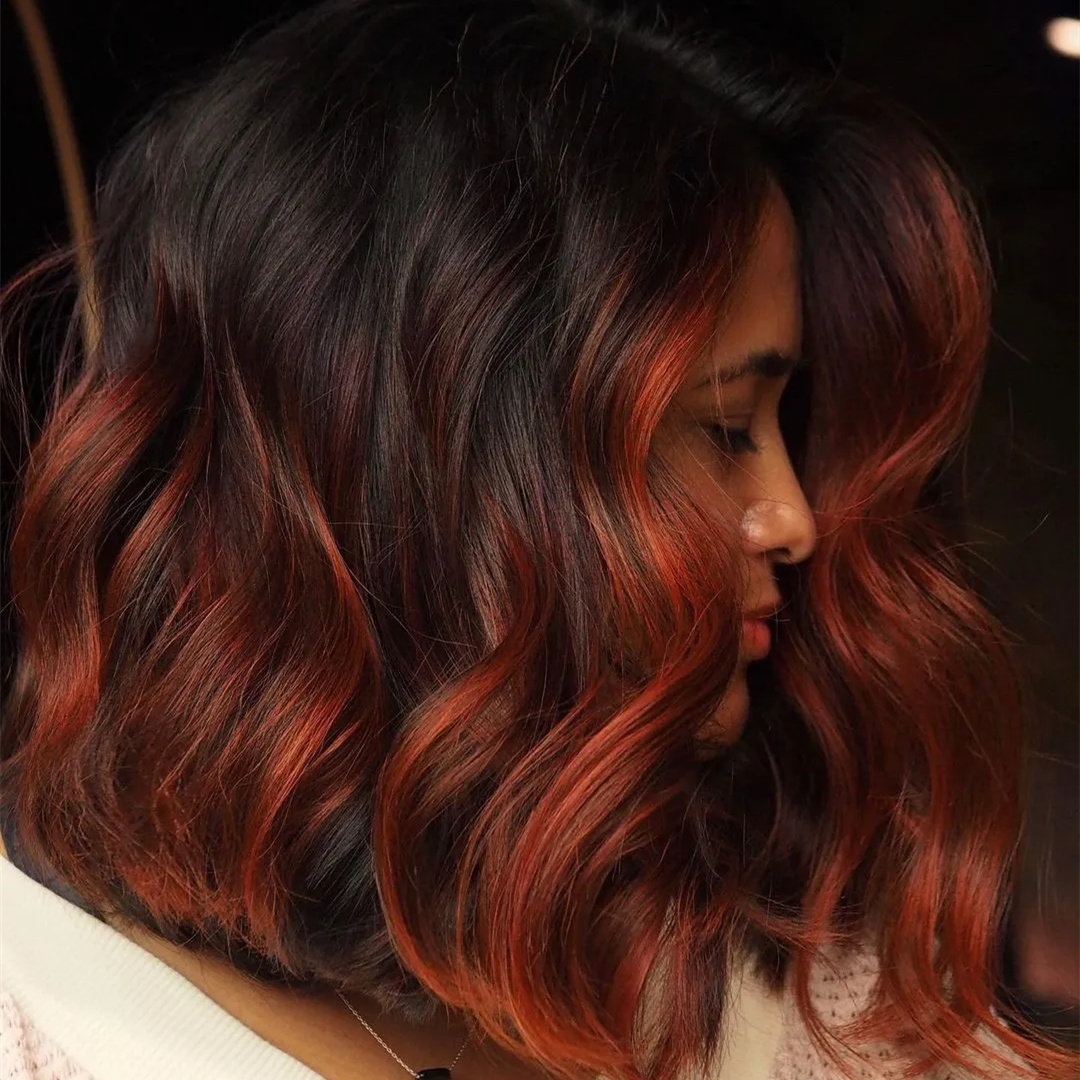 b. Wavy Auburn Bob: Embrace a trendy and chic look with a wavy bob hairstyle in dark auburn, adding texture and movement to your hair.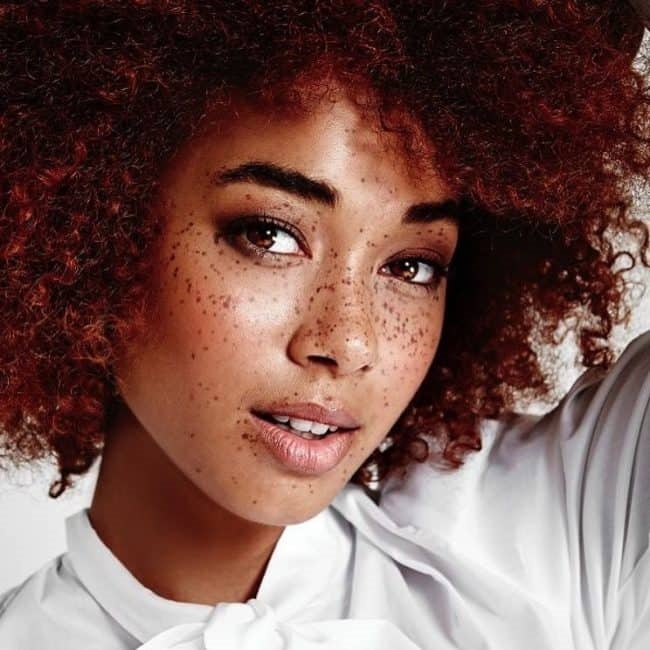 c. Braided Updo with Auburn Accents: Experiment with intricate braided updos, incorporating dark auburn strands to add a touch of elegance and allure.
d. Auburn Ombre: Explore the versatility of dark auburn hair by incorporating an ombre effect, transitioning from a darker shade at the roots to a lighter hue towards the ends.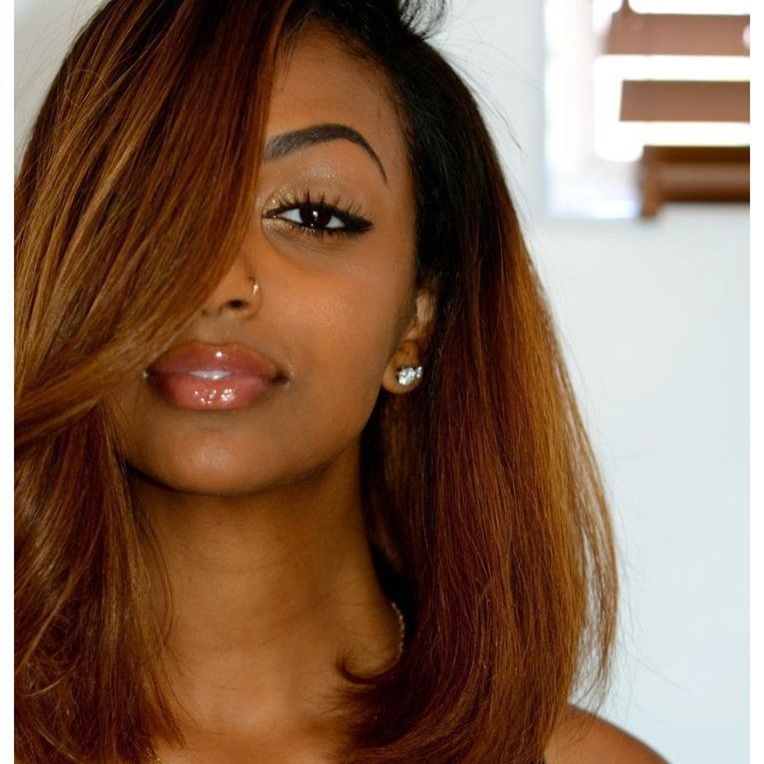 4. Tips on How to Care for Dark Auburn Hair:
a. Use Color-Protecting Shampoos and Conditioners: Opt for products specifically formulated for color-treated hair to preserve the richness of your dark auburn shade.
b. Minimize Heat Styling: Excessive heat can cause color fading, so embrace natural hairstyles or use heat protectant sprays when styling with hot tools.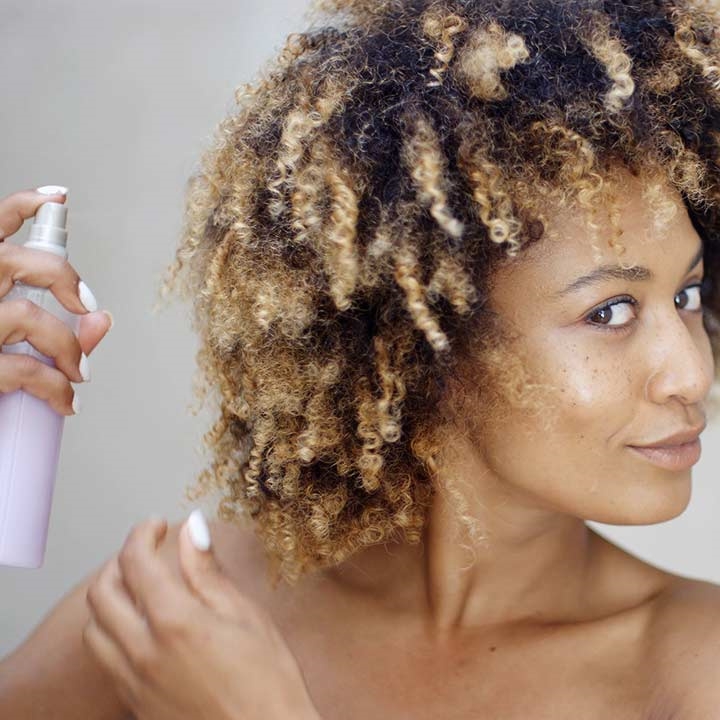 c. Deep Conditioning Treatments: Provide your hair with regular deep conditioning treatments to nourish and hydrate, preventing dryness and maintaining shine.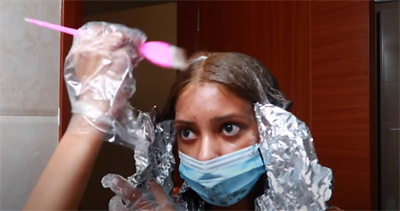 d. Protect from Sun Damage: Shield your hair from harmful UV rays by wearing a hat or using UV-protectant hair products when spending time in the sun.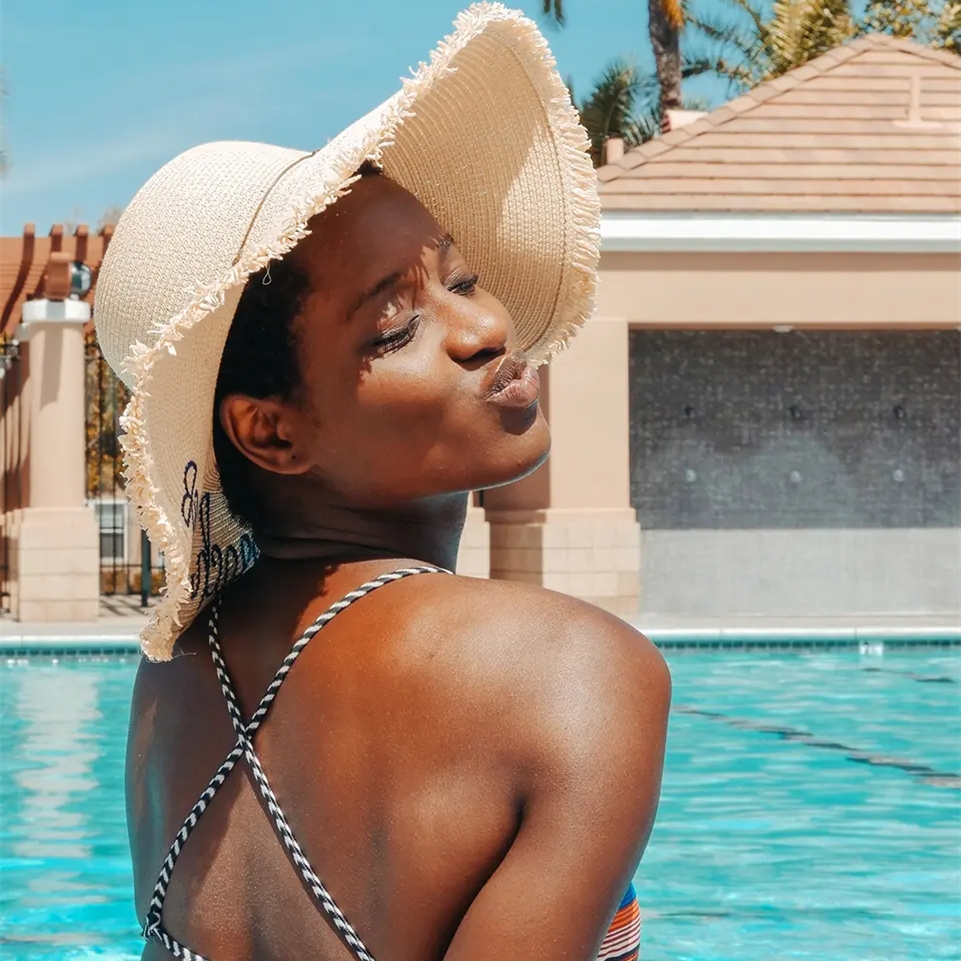 e. Regular Trimming: Trim your hair regularly to prevent split ends and maintain a neat appearance, enhancing the overall health and vitality of your dark auburn locks.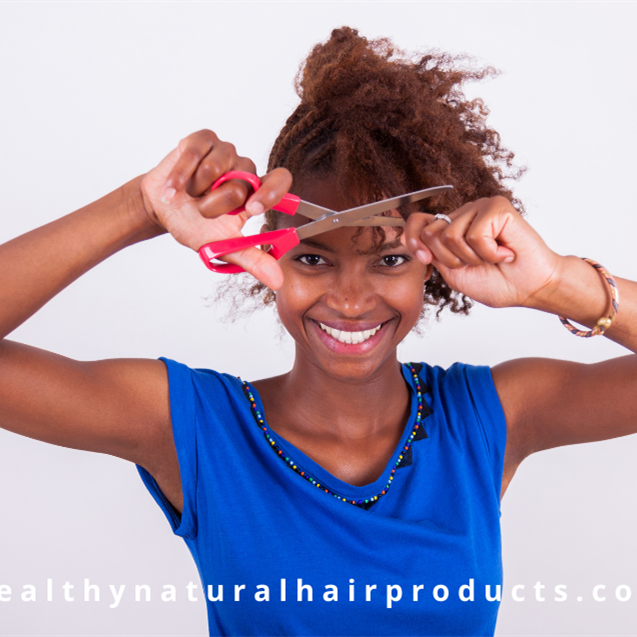 6. Auburn Wig Recommendation:
For those looking to experiment with dark auburn hair without committing to a permanent dye, wearing an auburn wig can be a fantastic option. Here are some recommended auburn wigs to consider:
a. Long Wavy Auburn Wig: This wig features luscious, cascading waves in a deep auburn shade, creating a glamorous and romantic look. Perfect for special occasions or when you want to make a statement.
b. Short Bob Auburn Wig: Embrace a chic and modern style with a short bob wig in a dark auburn hue. This versatile wig can be easily styled for a professional look or a night out on the town.
c. Curly Auburn Wig: Add volume and texture to your hairstyle with a curly auburn wig. The curls enhance the richness of the color, giving you a bold and dynamic appearance.
d. Auburn Body Wave Wig: For a stunning and voluminous look, consider an Auburn Body Wave Wig. The body wave texture adds soft, flowing waves to the dark auburn hair, creating a glamorous and romantic style. This wig offers the versatility to be styled in various ways, allowing you to experiment with different looks and embrace your unique flair. The rich and deep auburn color combined with the body wave texture will surely make a statement and turn heads wherever you go.

Remember to care for your auburn wig as you would with natural hair. Use wig-friendly products, brush gently, and store it properly to ensure its longevity and maintain its stunning color.
7. Conclusion:
Dark auburn hair, whether natural or in the form of a wig, offers a captivating and alluring look. By following the care tips provided, you can ensure the longevity and vibrancy of your dark auburn locks. Additionally, if you prefer to experiment with auburn hair temporarily, consider trying an auburn wig for a bold and transformative change. Embrace the beauty of dark auburn hair, whether it's natural or through a wig, and let your unique style shine.
Comment