Why Choose Color 30 Hair Braids for a Stunning Summer Look?
Sep 23,2023 | Bella
In the world of hair braiding, color 30 has become a popular choice for those seeking a vibrant and eye-catching summer look. Its warm and rich tones offer a unique style that can enhance any outfit or occasion. In this blog post, we will delve into the reasons why people prefer color 30 hair braids during the summer season, explore various color 30 hair braid ideas, and provide recommendations for selected hair extensions to create these stunning braids.
1. What Color is 30 in Braiding Hair?
Color 30 in braiding hair refers to a specific shade on the hair color chart. It is a warm, medium auburn tone with hints of red and brown. The color falls within the range of copper and strawberry blonde, creating a captivating and radiant look.
2. Why People Prefer Color 30 Hair Braids in Summer?
2.1 Vibrancy and Liveliness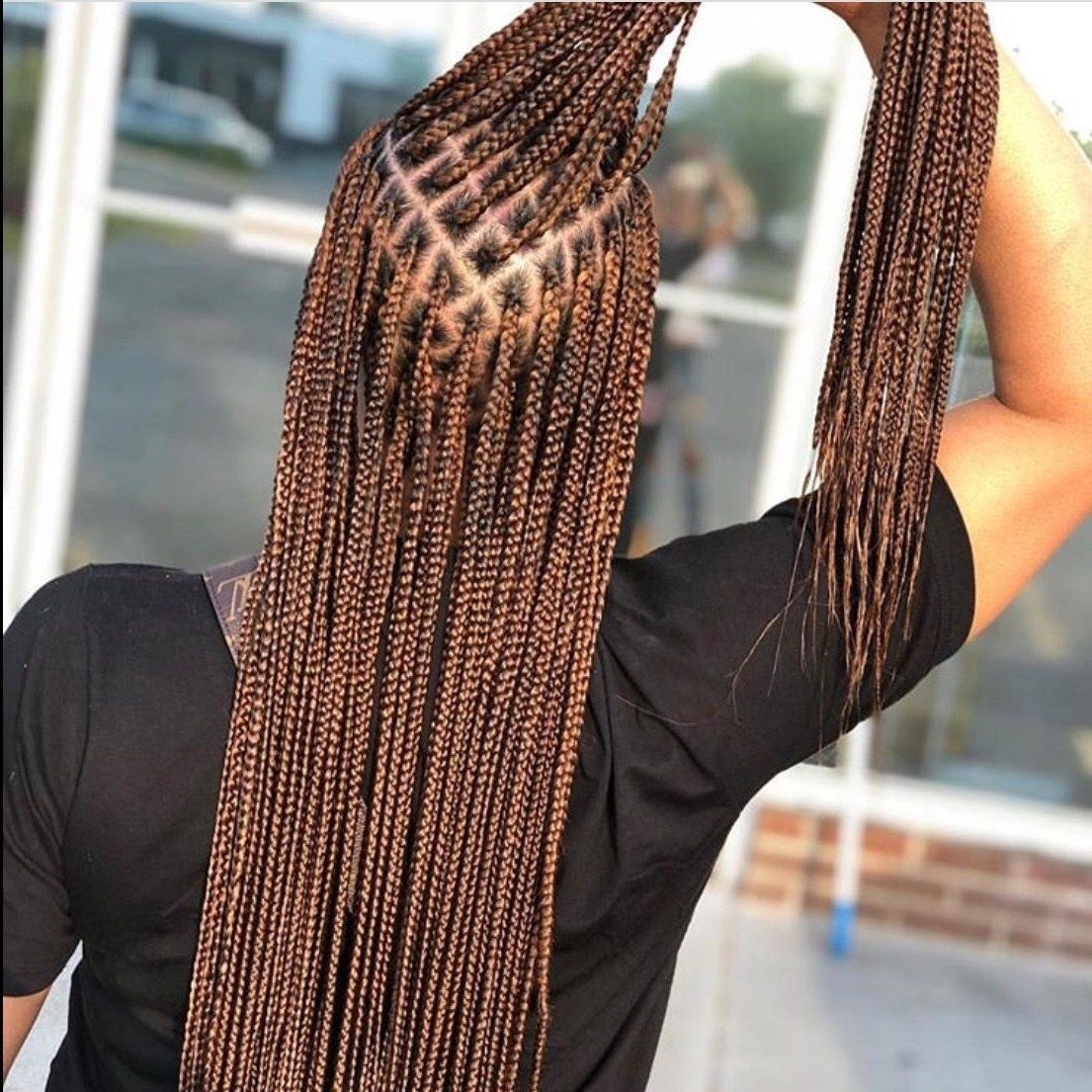 Summer is a time for vibrant colors and embracing the warmth of the season. Color 30 hair braids perfectly capture this essence, adding a touch of liveliness and excitement to your overall appearance.
2.2 Complementing Summer Attire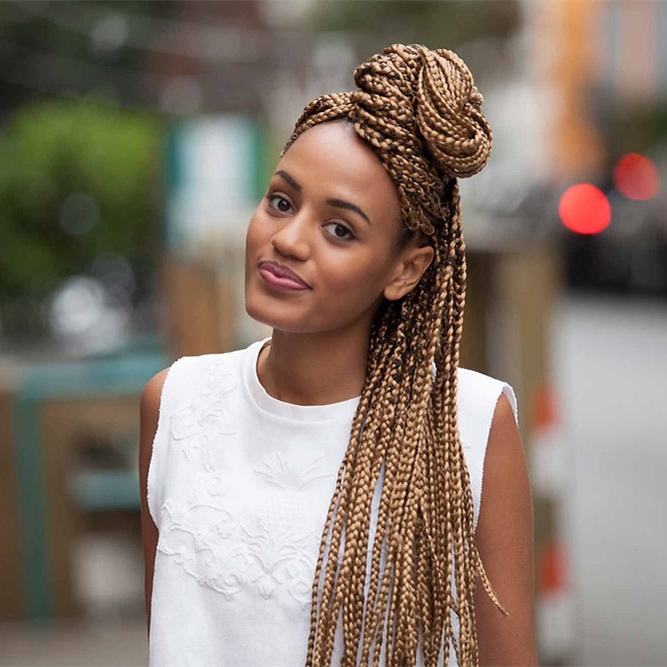 The warm undertones of color 30 hair braids beautifully complement the bright and breezy summer wardrobe. They add a pop of color to floral prints, beachwear, and other summer outfits, enhancing your overall style.
2.3 Confidence Boost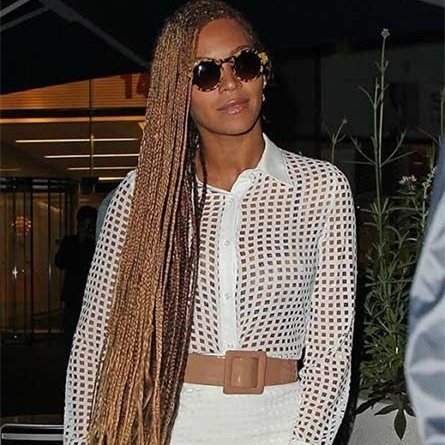 Sporting color 30 hair braids during the summer can give you an instant confidence boost. The unique and striking look creates a sense of individuality and helps you stand out from the crowd.
3. Color 30 Hair Braid Ideas:
3.1 Ombre Braids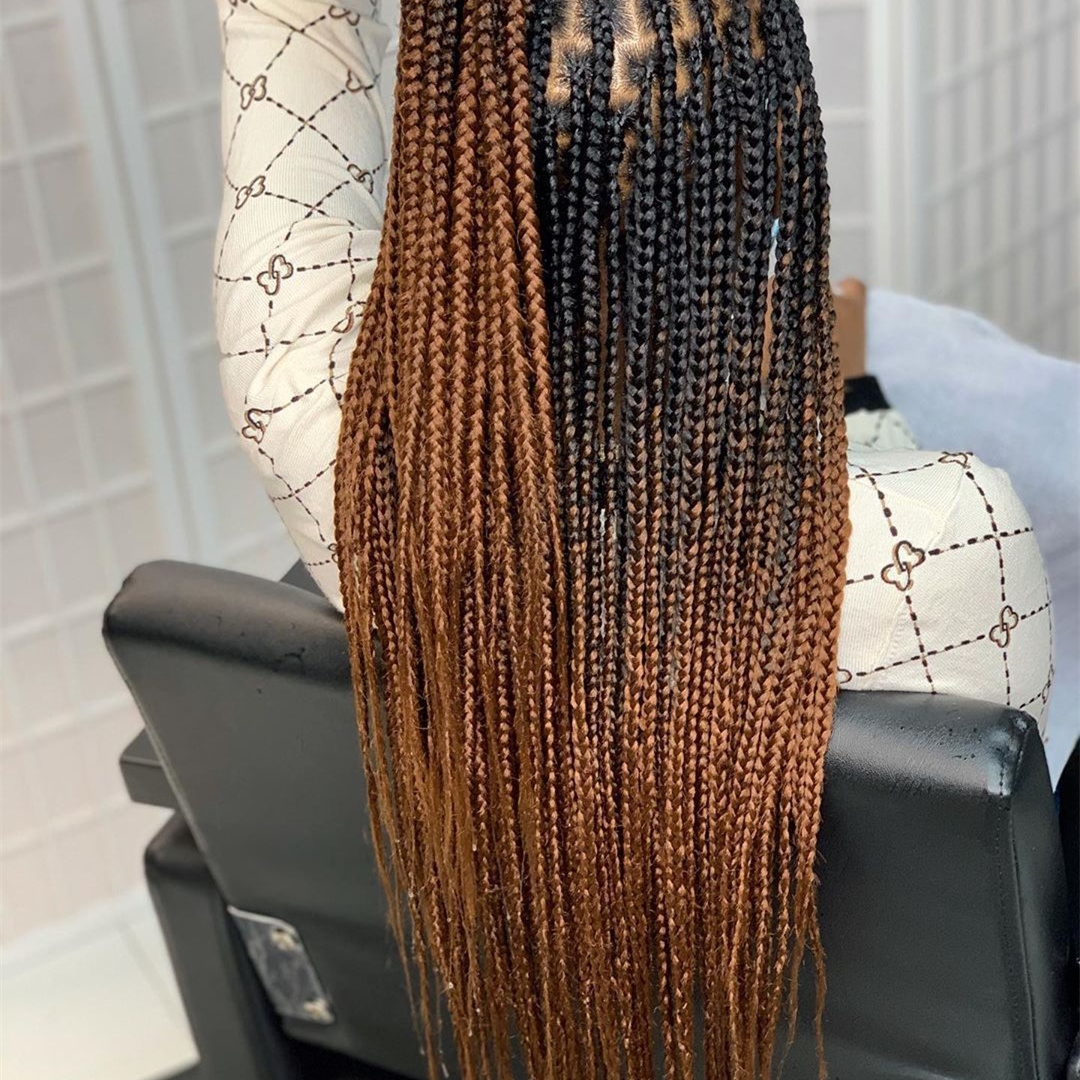 Combine color 30 hair braids with other shades for a captivating ombre effect. Pairing it with lighter hues like honey blonde or caramel can create a stunning gradient that adds dimension and visual interest to your braids.
3.2 Accented Highlights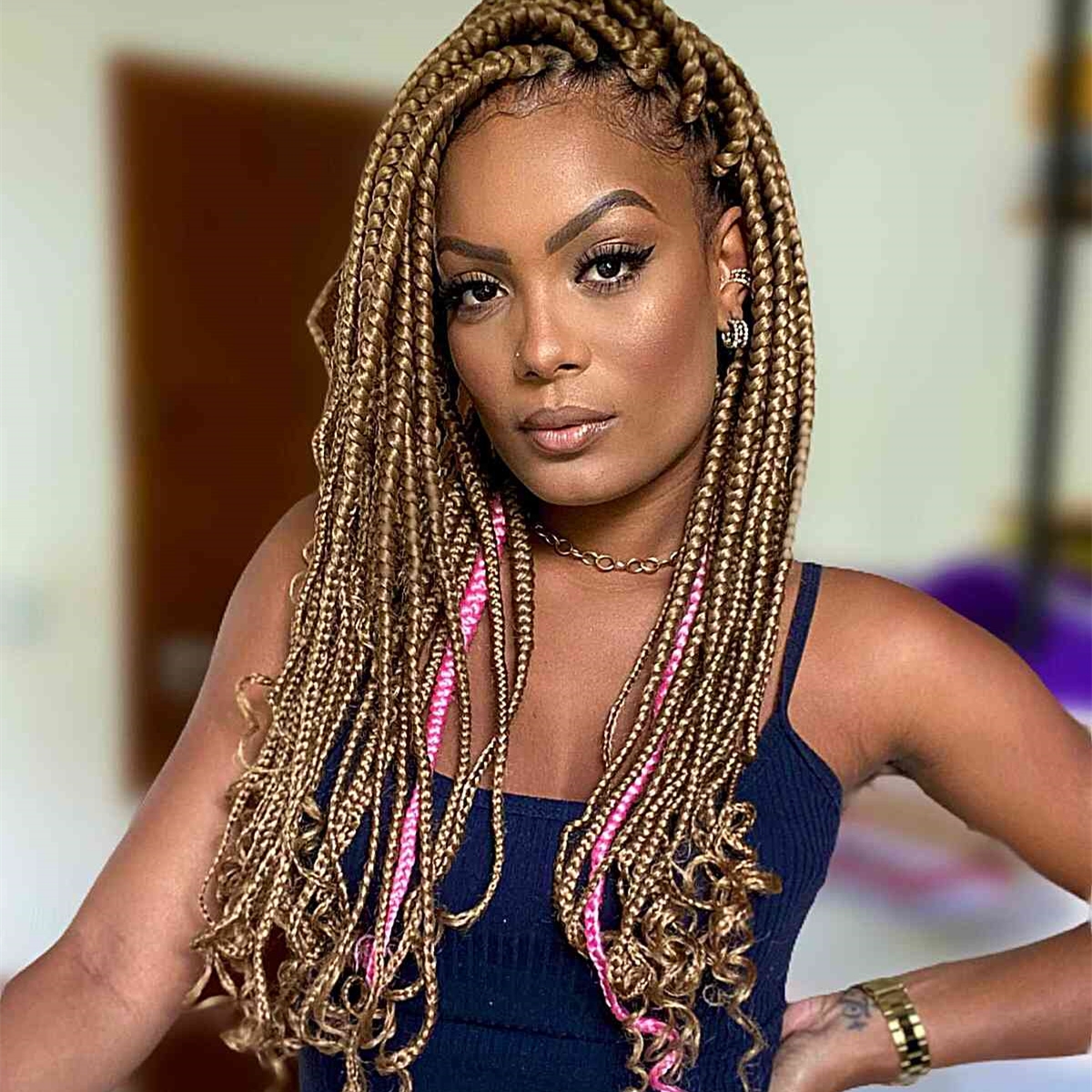 Add pops of color to your natural hair or extensions by incorporating color 30 as highlighted strands. This technique provides a playful and trendy look, especially when paired with complementary shades like chestnut brown or dark red.
3.3 Chunky Box Braids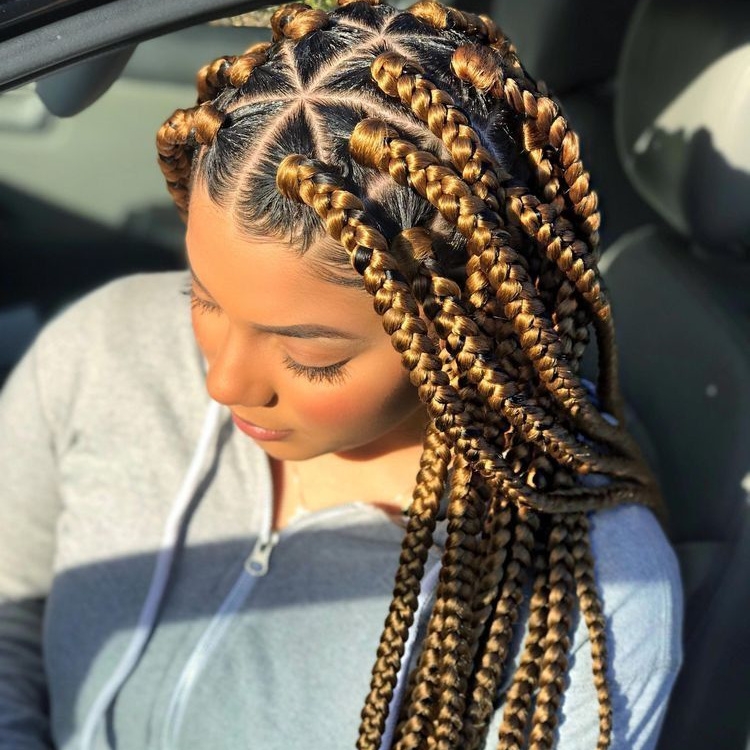 Opt for chunky box braids in color 30 to create a bold and striking hairstyle. This look showcases the richness of the color while providing a protective and low-maintenance style for the summer season.
4. Selected Hair Extensions to Create Color 30 Hair Braids
When it comes to creating color 30 hair braids, one of the key considerations is the choice of hair extensions. While there are various options available in the market, human hair wigs stand out as a preferred choice for their natural look, versatility, and quality. Let's explore different human hair wig products that can help you achieve stunning color 30 hair braids:
4.1 Remy Human Hair Bundles

Remy human hair extensions are considered the gold standard in the industry. They are made from 100% human hair, ensuring a natural look and feel. The hair cuticles are preserved and aligned in the same direction, minimizing tangling and matting. Remy extensions can be dyed to match color 30 perfectly, providing a seamless blend with your natural hair. They offer excellent durability, allowing you to enjoy your color 30 braids for an extended period.

lace front wigs are another popular choice for creating color 30 hair braids. They feature a sheer lace panel at the front, extending from ear to ear. The rest of the wig is constructed with a more durable and breathable material. Lace front wigs provide a natural-looking hairline and allow for versatile styling options. You can easily blend your natural hair with the lace front, creating a seamless transition into the color 30 braids.
4.3 Clip-In Human Hair Extensions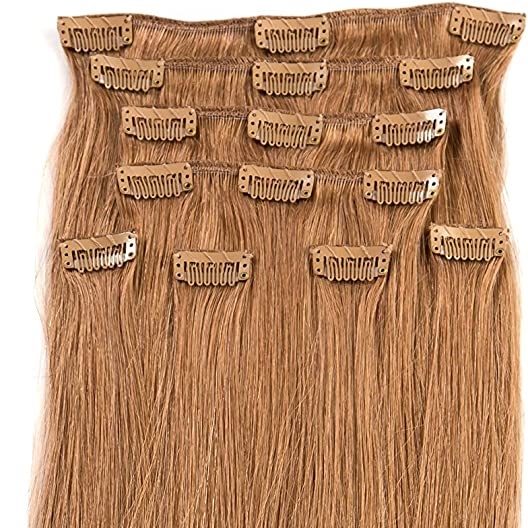 Clip-in human hair extensions offer a convenient and temporary option for adding color 30 highlights to your braids. These extensions come with small clips that can be securely attached to your natural hair. They can be easily inserted and removed, allowing you to experiment with different color 30 braiding styles. Clip-in extensions are a great choice if you want to add pops of color to specific sections of your braids or switch up your style for different occasions.
4.4 Tape-In Human Hair Extensions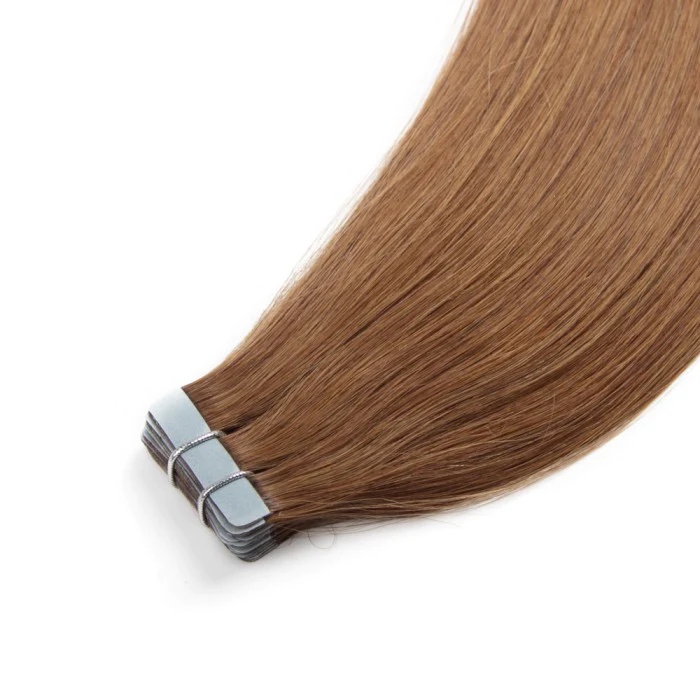 Tape-in human hair extensions are semi-permanent extensions that are attached to your natural hair using adhesive tape. These extensions are thin and lightweight, providing a seamless and natural look. Tape-in extensions are suitable for creating color 30 braids that require additional volume and length. They can be easily styled, including braiding, without the worry of damaging your natural hair.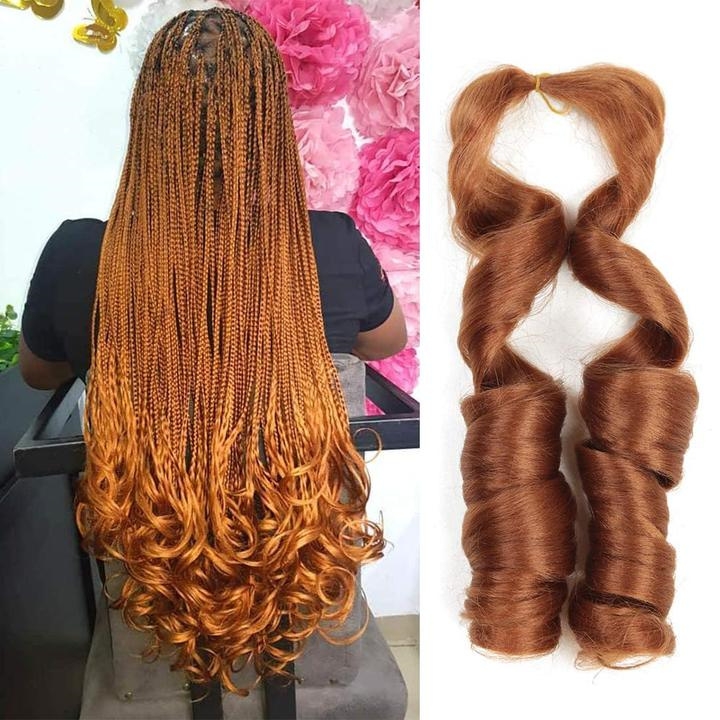 When selecting human hair wig products for color 30 hair braids, it is important to choose reputable brands and consider the quality of the hair. Proper care and maintenance are essential to prolong the lifespan of your extensions and keep them looking beautiful. With the right human hair wig, you can confidently create stunning color 30 braids that elevate your summer look to a whole new level of style and elegance.
5. Conclusion
Choosing color 30 hair braids for a summer look is a fantastic way to add vibrancy and style to your appearance. The warm and captivating tones of color 30 beautifully complement summer attire, boost confidence, and create a unique look that is sure to turn heads. With various braiding techniques and selected hair extensions, you can effortlessly achieve stunning color 30 hair braids and embrace the summer season with a bold and beautiful style. So, why not make a statement this summer with color 30 hair braids?
Comment