Cherry Red Hair: Best Choice For Y2K Hairstyle
Sep 22,2023 | Bella
Cherry red hair has become a trendy and eye-catching choice for those seeking a bold and vibrant hair color. Its rich and vivid hues resemble the luscious shades of ripe cherries, creating a striking look that instantly captivates attention. In this blog post, we will delve into the world of cherry red hair, discussing the color itself, its compatibility with different skin tones, and providing some inspiring cherry red hairstyles. Let's dive in!
1. What Hair Color is Cherry Red?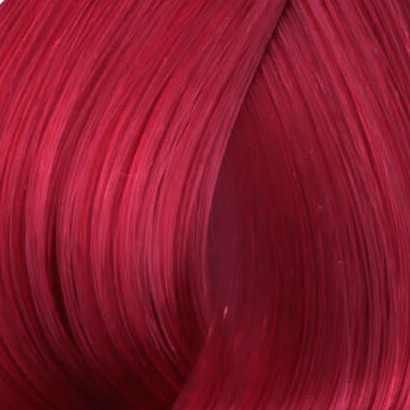 Cherry red hair is characterized by its deep red tones with a hint of burgundy or magenta undertones, resembling the color of ripe cherries. It's a vibrant shade that exudes confidence and personality. While the exact shade can vary, cherry red typically falls into the medium to dark red spectrum. It offers a unique and eye-catching alternative to traditional hair colors.
2. What Kind of Skin Tone Suits Cherry Red Hair?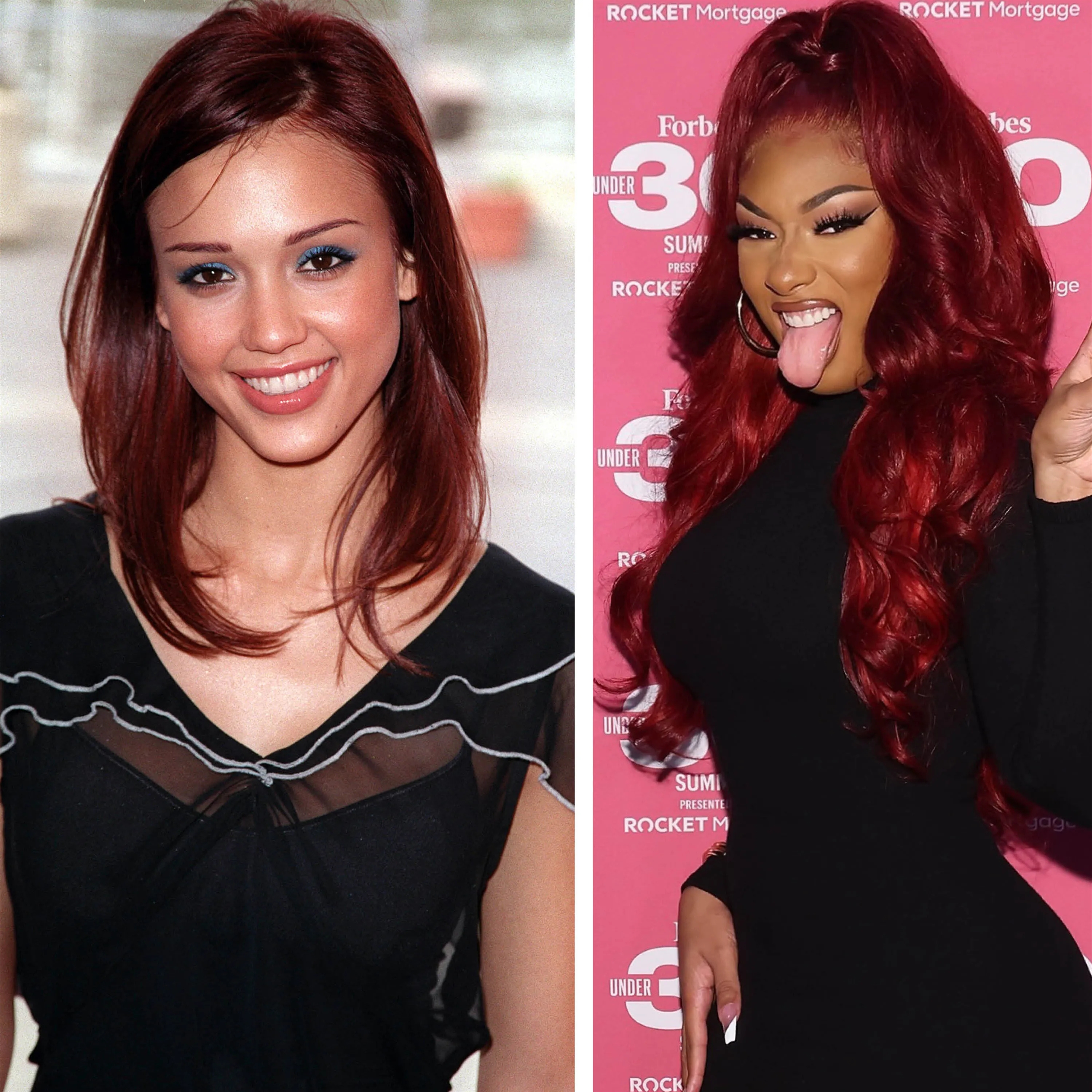 Cherry red hair complements a wide range of skin tones, making it an inclusive and versatile choice. Fair to medium skin tones often pair exceptionally well with cherry red hair, as the contrast between the vibrant red and lighter skin creates a striking visual impact. However, darker skin tones can also rock cherry red hair with the right shade selection. Richer, deeper hues of cherry red, such as burgundy or dark cherry, can beautifully complement darker skin tones, creating a harmonious and stunning look.
3. Will Dark Skin Beauties Suit Cherry Red Hair?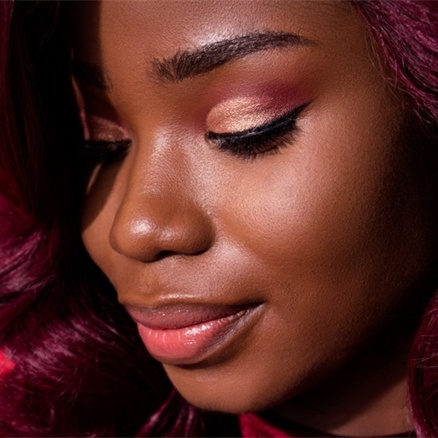 Absolutely! Dark skin beauties can rock cherry red hair with confidence. Darker skin tones have a natural warmth that pairs well with the boldness of cherry red. Opting for darker shades of cherry red, such as deep burgundy or dark cherry, can create a seamless and captivating look. The key is to find the right balance between the richness of the hair color and the warmth of the skin tone, ensuring a complementary and harmonious appearance.
4. Cherry Red Hairstyles Inspiration
Cherry red hair not only offers a striking color but also provides a canvas for a multitude of hairstyles that enhance its vibrancy and uniqueness. Here are some inspiring ideas to help you unleash your creativity and embrace the allure of cherry red:
Fiery Waves: Create a mesmerizing look by styling your cherry red hair into cascading waves. These fiery waves add volume and movement, showcasing the richness of the color. This glamorous hairstyle is perfect for special occasions or when you simply want to make a bold statement.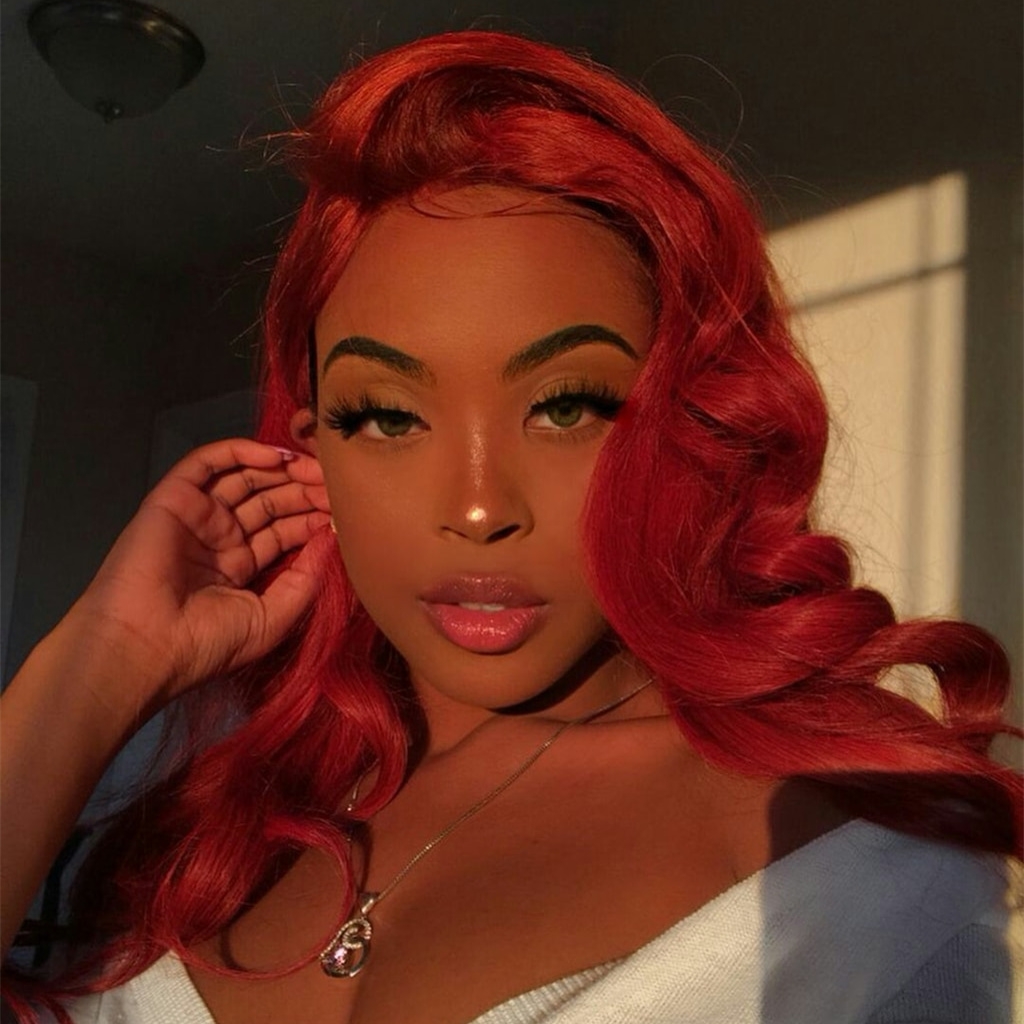 Braided Elegance: Combine the elegance of braids with the fiery charm of cherry red hair. Experiment with intricate braided updos or side braids that incorporate pops of color, such as red ribbon or contrasting streaks of lighter red shades. These braided styles provide a perfect balance between sophistication and boldness.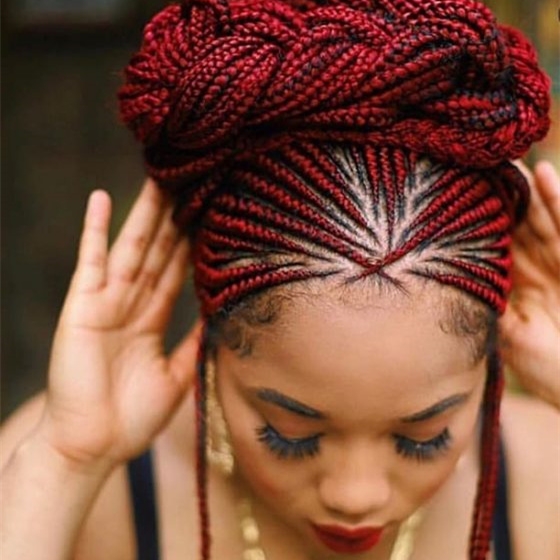 Pixie Power: Embrace the edginess of a pixie cut with cherry red hair. This daring hairstyle accentuates the vibrant color, allowing it to steal the spotlight. Add textured layers or opt for a shaved side for an even bolder look. The pixie cut with cherry red hair is a bold statement of confidence and individuality.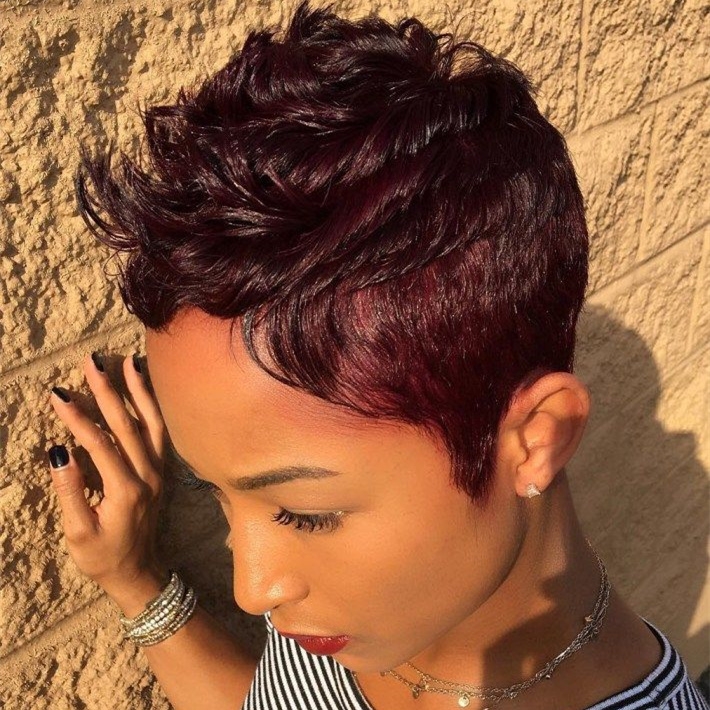 Mermaid Vibes: For those who desire a whimsical and ethereal look, consider styling your cherry red hair into mermaid-inspired waves. Use a curling wand to create loose, beachy waves that evoke a sense of enchantment. Add some glitter or hair accessories in hues of red or gold to enhance the magical effect.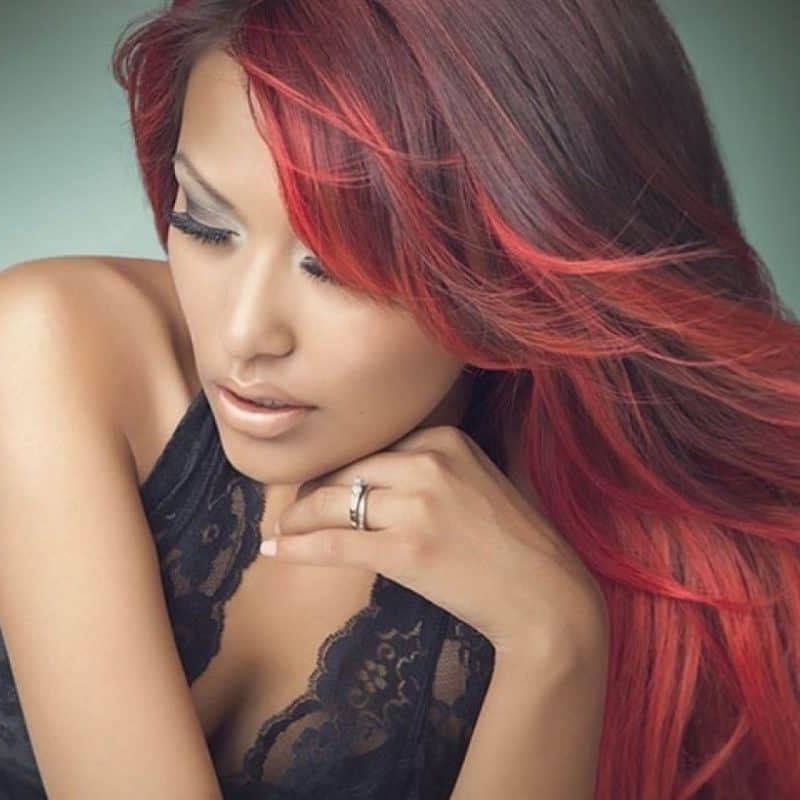 Retro Glamour: Channel your inner vintage vixen by incorporating cherry red hair into retro-inspired hairstyles. Create victory rolls or sleek pin-up updos, evoking the glamour of the 1940s and 1950s. The combination of the classic hairstyles with the vibrant cherry red color creates a timeless and head-turning look.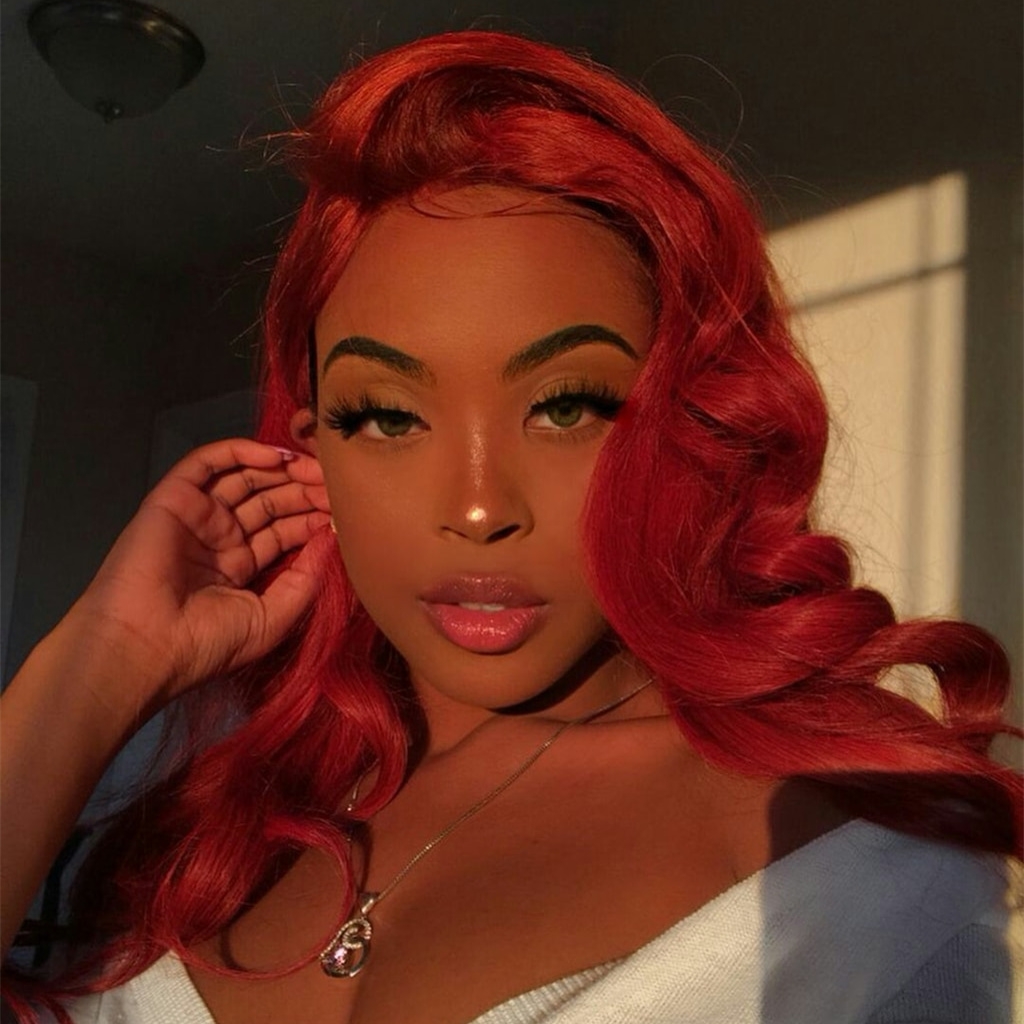 Ombre Delight: Experiment with an ombre effect by blending cherry red hair with darker or lighter shades. Transitioning from a darker red at the roots to a brighter cherry red at the ends adds depth and dimension to your hairstyle. This captivating ombre effect is a fantastic way to showcase the versatility of cherry red hair.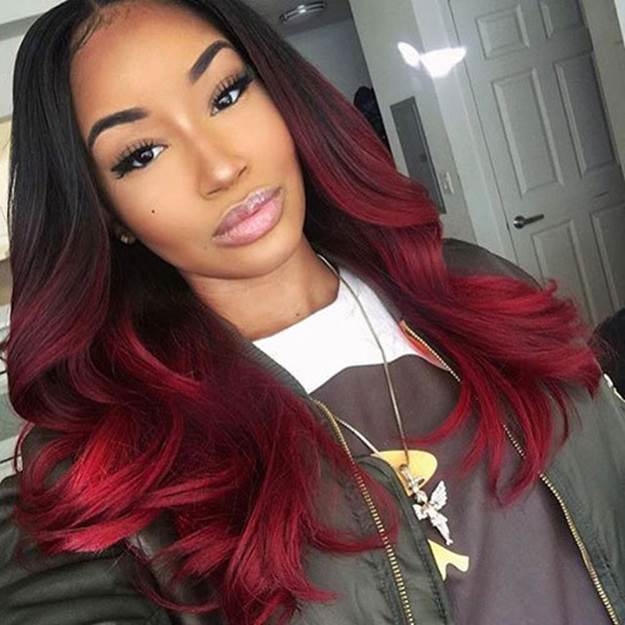 Remember, these are just a few suggestions to inspire you on your cherry red hair journey. Feel free to mix and match different styles, seek inspiration from social media or consult with a professional hairstylist who can provide personalized recommendations based on your hair type and desired look. Let your imagination run wild and have fun exploring the endless possibilities that cherry red hair offers!
5. Conclusion
Cherry red hair is a captivating and bold choice that can elevate your style and enhance your confidence. Its vibrant hues and versatility make it suitable for a variety of skin tones, from fair to dark. Whether you prefer sleek and sophisticated looks or playful and adventurous styles, cherry red hair offers numerous possibilities to express your individuality. Embrace the vibrancy of cherry red hair and let your personality shine through!
Remember, when considering any drastic hair color change, it's always recommended to consult with a professional hairstylist who can guide you through the process and ensure the best results.
Comment