How To Make Perfect Banana Clip Hairstyles For Thin Short Hair
Sep 22,2023 | Bella
When it comes to styling short, thin hair, finding the right hair accessory can make all the difference. In this blog post, we'll explore the world of banana clip hairstyles specifically tailored for short, thin hair. We'll address common concerns, such as whether banana clips are suitable for thin hair, the myth of hair breakage, and provide practical styling tips to achieve stunning looks. Let's dive in!

1. What are banana clip hairstyles?
Banana clips are versatile hair accessories that come in various sizes, shapes, and designs. They typically feature a curved, banana-like shape with teeth or combs on the inner side to provide a secure grip.

2. Will Thin, Short Hair Suit Banana Hair Clips?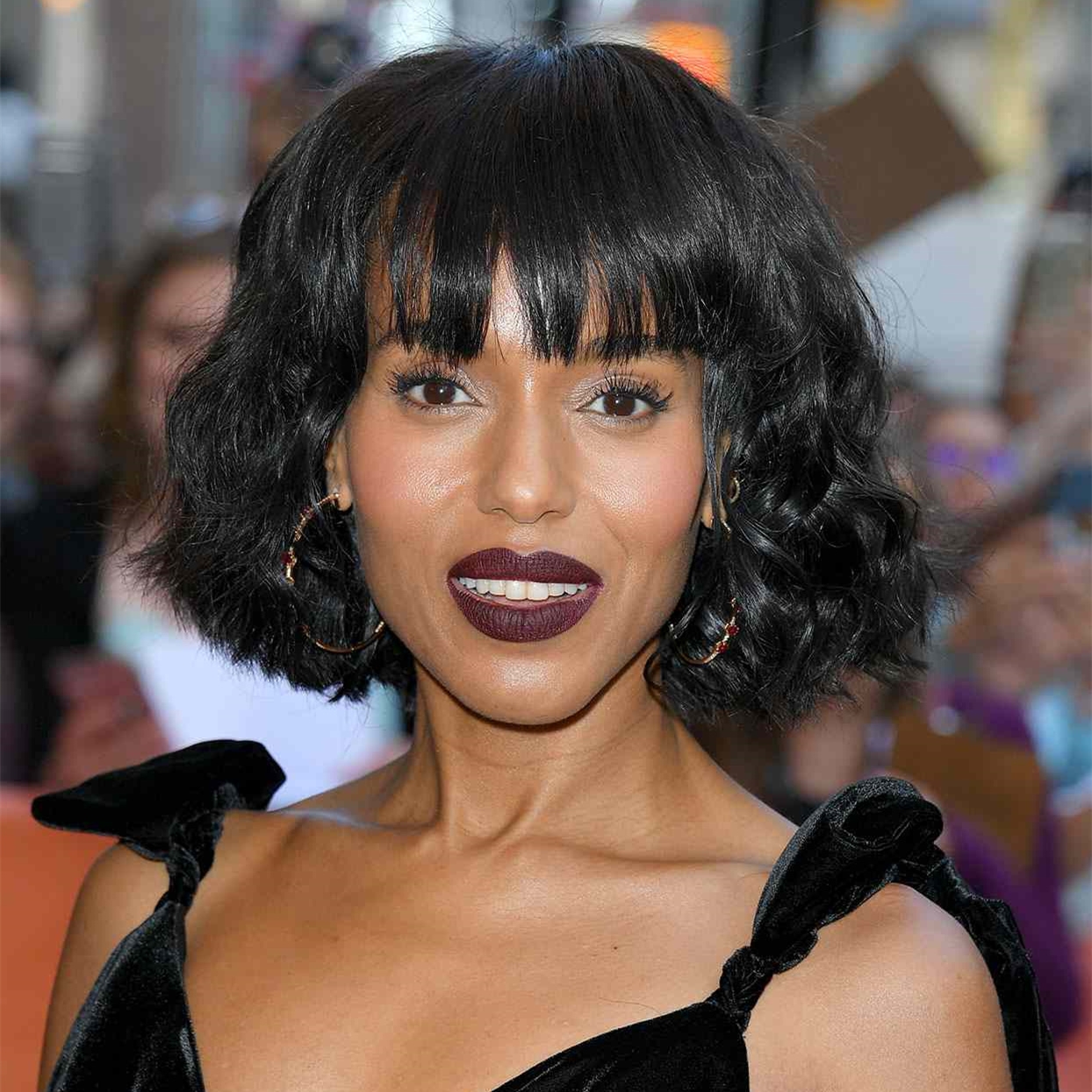 Many people with thin, short hair wonder if banana clips are a suitable accessory. The answer is a resounding yes! Banana clips can actually be a fantastic option for thin hair. Their design allows for gentle yet secure hold, preventing slippage and adding volume to your locks. Choose smaller-sized banana clips that match the length and texture of your hair for a seamless and stylish look.
3. Benefits of Banana Clips for Thin, Short Hair
Aside from their aesthetic appeal, banana clips offer practical advantages for thin, short hair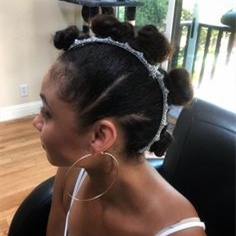 ●They provide a secure hold without causing excessive tension or breakage.
●By lifting and holding the hair, they create the illusion of added volume and thickness.
●Banana clips are easy to use and can be quickly styled to achieve a variety of looks.
●They are suitable for everyday wear, as well as formal events or special occasions, adding versatility to your hairstyling options.
4. Do Banana Clips Break Hair?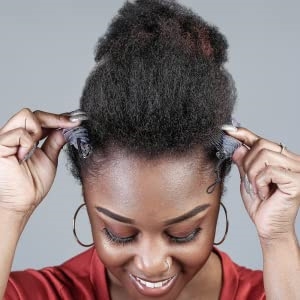 There is a common misconception that banana clips cause hair breakage. However, when used correctly, banana clips should not cause any significant damage to your hair. To ensure hair-friendly usage, follow these tips
●Opt for banana clips made of gentle materials like plastic or resin, which have smooth edges and minimize friction.
●Avoid pulling or yanking the clip while styling or removing it from your hair.
●Prioritize the comfort of your scalp by opting for clips with padded or covered inner surfaces.
●By following these guidelines, you can confidently enjoy banana clip hairstyles without worrying about hair breakage.
5. How Do You Style Your Hair with a Banana Clip?
Now, let's explore some versatile and trendy ways to style short, thin hair using a banana clip
a. Effortless Half-Up Half-Down: Gather the top section of your hair, leaving the rest down, and secure it with a banana clip. This simple yet chic style adds volume and gives the illusion of thicker hair.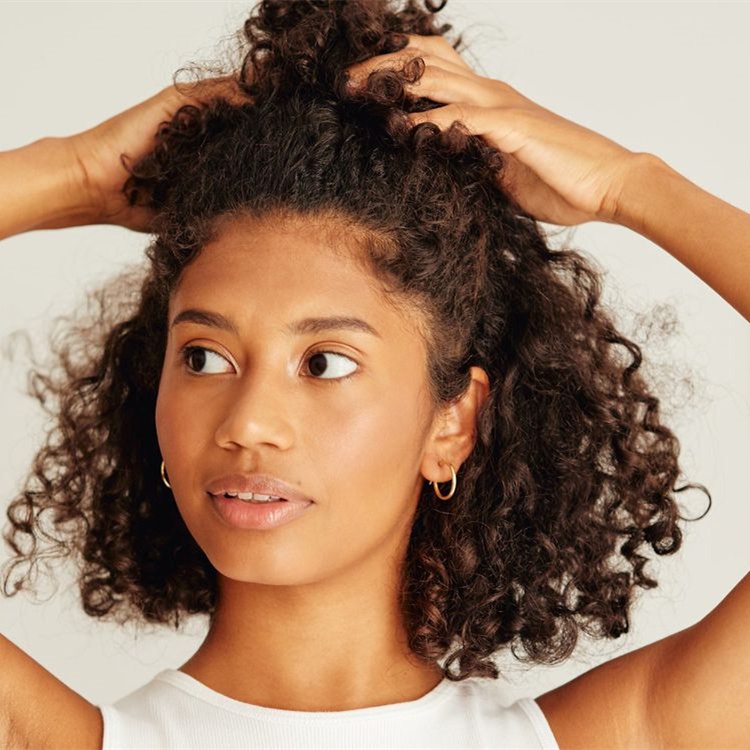 b. Textured Updo: Apply a volumizing product to add texture and grip to your hair. Gather your hair into a low bun or a twisted updo and secure it with a banana clip. This style not only adds elegance but also provides a fuller appearance.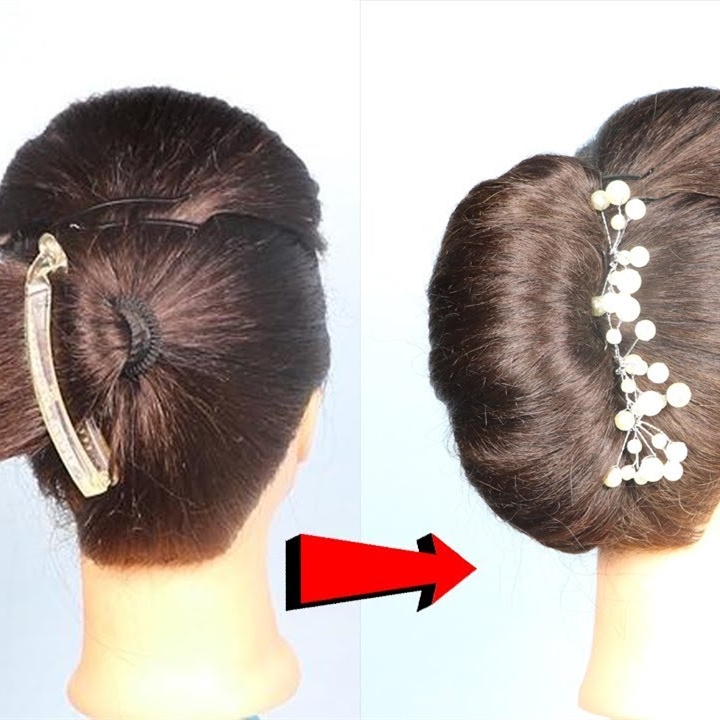 c. Side Swept Glam: Create a deep side part and sweep your hair to one side. Secure it with a banana clip, positioning it slightly higher for an asymmetrical look. This style adds dimension and showcases your features.
d. Curly Bob Enhancement: If you have a short, curly bob, use a banana clip to create a faux updo. Gather a small section of your hair from the front or one side, twist it, and secure it with a clip. This adds a playful touch to your look while maintaining the bob's charm.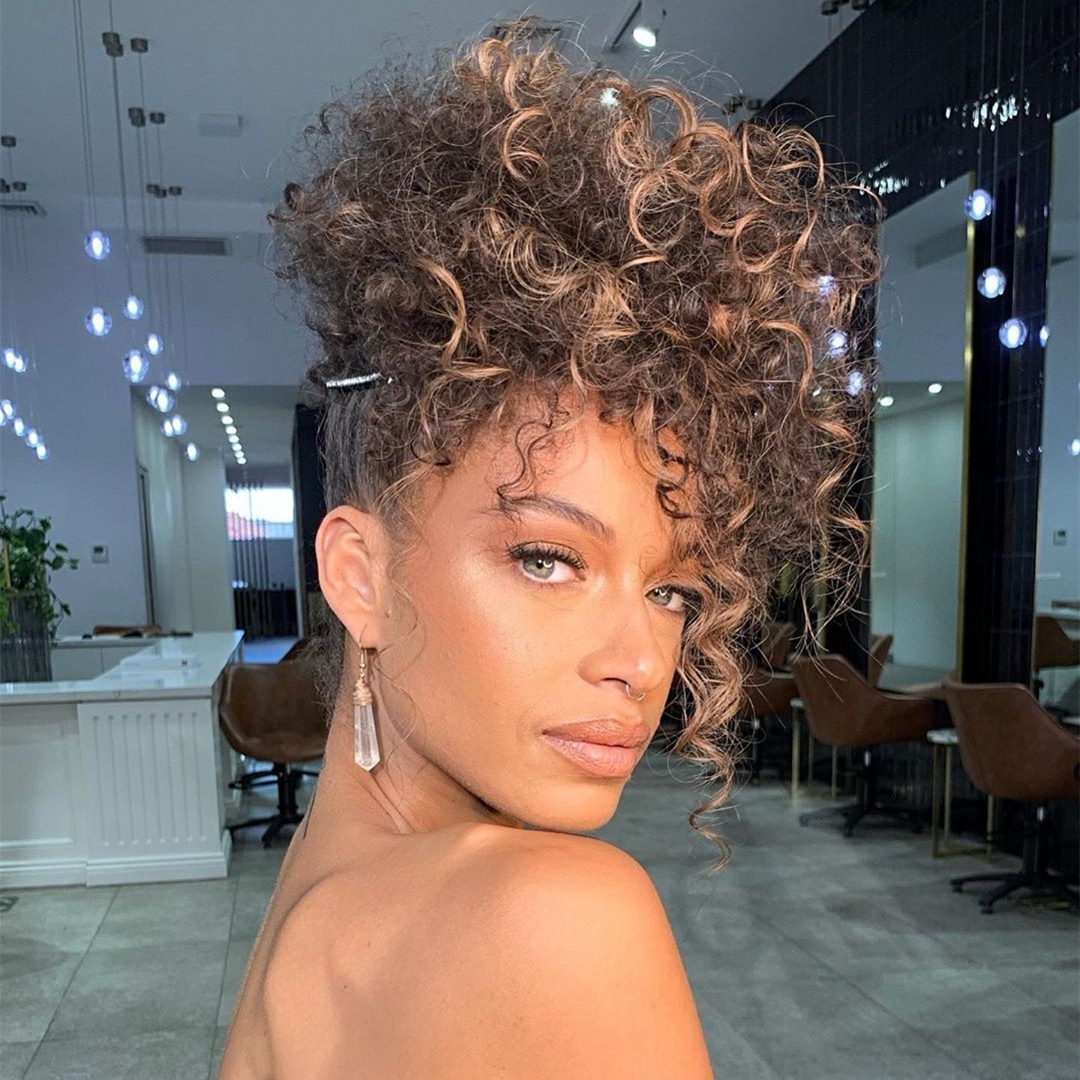 6. Conclusion
Banana clip hairstyles are not limited to certain hair types or lengths. Even if you have short, thin hair, you can rock these stylish and practical looks. Banana clips provide a secure hold, add volume, and allow you to experiment with various styles. Remember to choose the right size and material, handle the clip with care, and explore different styling options to suit your preferences.
Embrace the versatility of banana clips and enjoy the newfound confidence that comes with transforming your short, thin hair into a stunning masterpiece. Let your imagination run wild, have fun experimenting, and unlock the endless possibilities of banana clip hairstyles for your hair type.
Comment