How To Avoid Damage Of Wigs To Your Natural Hair
Aug.12,2022
This entry was posted in
Wig Tips
By Meru
Wearing wigs is a great option to change your look without making permanent changes to your hair, but if you are not careful they can damage your hair and scalp and cause or cause hair loss/damage. Although you can use wigs as a protective style, it is important to maintain a healthy hair routine while wearing a wig. Here are a few things to keep in mind when wearing a wig. Go to Donmily's Blog/Discover Channel to get more information about wig tips。
1. Don't wear and buy an incorrect size wig
Before buying a wig, check with the store you are buying from or the online store for the size of the wig product you want to buy. Adjust your wig adjustment clasp (if available) to fit the exact precise circumference of your head and how you feel about wearing it. If worn too tightly, it can cause hair loss and breakage around the head, or cause numbness in the scalp due to blocked blood circulation, and may even lead to partial scalp necrosis.
Tips: Before buying your first wig, if you have the means, you can ask a professional who specializes in wig styling to measure your head size to find the best wig for you on the market.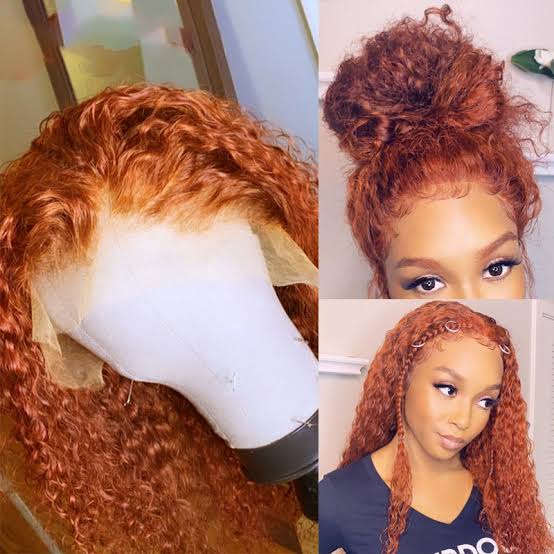 2. Don't neglect your wash
It may be tempting to skip wash day, but be sure to wash and condition your hair as you normally would to remove dirt and bacteria from your hair and scalp.
When wearing a wig, you will definitely need to process your own hair into a look suitable for wearing a wig, such as braids or Flat Twists. what everyone knows is that it is more time consuming to tie your natural hair into this look, and everyone can understand the difficulty. However, please also insist that you - the wig wearer - keep both your natural hair and the wig clean by regularly removing any sweat, dirt, etc. that has accumulated on these two things. Otherwise, this may give the environment for bacteria to breed, which may bring about the consequences of your scalp being too oily and dry, itchy or even inflamed.
3. Avoid using wigs that do not breathe
Make sure you invest in a wig that allows your scalp to breathe. If you need to wear a closed wig, look for a wig with a breathable base material, such as lace or HD lace(Click to purchase from Donmily Wig Mall), if possible (HD lace is more breathable, but may also cost more). Lace wigs are light and allow more air to flow to the scalp. Capless wigs won't make you feel hot like traditional wig caps because they are made of a mesh-like material that is very breathable.
If you are using very extreme straight wigs, remember to take steps to keep your scalp from getting too hot to sweat excessively, no matter what their base is. Likewise, if you don't have a particular need for extreme straight hair, many times we recommend that you use hair with a slight curvature.
4. Don't neglect your hairline
The silk cap protects your hair under the wig, keeps your hair flat and makes the wig look non-bulky, but it can cause breakage or dryness of the hairline. To prevent damage to your edges, slide the stocking cap behind your ears. Your real hairline will be exposed and this will protect the hairline. If you need to, choose the "right for you" U-clip to hold your wig in place. A clip that is too tight may damage your original hair, and a clip that is too loose may cause your silk cap to break with your hair.
5. If possible, avoid using adhesives
A beautiful wig may require an adhesive (such as a special glue) to fit the lace base when worn. If you must use an adhesive for a particular style, try to use it as little as possible to prevent hair loss or breakage around the hairline. If you need to use an adhesive, carefully select a quality, commercially available adhesive with harmless ingredients to ensure that the adhesive will not harm your scalp and the hair and roots around your hairline.
7. Don't forget to have a rest
As convenient as wigs are, they can make us forget to take care of our hair. Whether it's your natural hair or your wig, they both need to be taken care of on time. Your natural hair needs regular washing and care, and so does your wig. Take care of your wigs when you're not wearing them, keep them on a shelf and keep them dry.
If you want get the best-quality wig online, go get your best human hair wig series in Donmily Hair.