Wigs Storage: Best Equipments And Tools You Can Use For
Aug.25,2022
This entry was posted in
Wig Tips
By Meru
There is always a set of low-cost tools and methods for wig storage, so do you know which one is best for you? It requires appropriate care and upkeep in regards to shampooing, conditioning, moisturizing, and air drying, but it also requires correct storage. Storing your human hair wigs in the proper way can make a substantial distinction in their longevity. A sound storage system will ensure a new human hair wig for the next time you wish to use it. After all, with months or weeks between wears, no one wishes to reach for a wig that's twisted, dry, or lacking its radiance.
I. A Very Beginning Of Everything - Clean Your Wig!
Before you keep your wig, you require to put some love into it. We always suggest you detangle and wash your human hair wig regularly, around every 7-10 uses, and offer yourself sufficient time to air dry it. This is especially real for pre-storage washes given that your wig requires ample time to air dry. If your wig has any moisture prior to it's stored, it may grow mold or mildew. A quick idea: human hair wigs can be dried with a blow dryer and sulfate-free heat protectant for faster drying, however artificial wigs should always be air-dried to prevent damage.
II. Ways and Tools to Store Your Wig
As soon as your wig is tidy and dry, you need to find a cool, dry location to save it far from the severe direct sunshine. Here are some excellent ways and tools to keep your wigs and store the wigs!
1. Human Head Type Wig Stand
If you have adequate area in your house to commit to mannequin heads, they are a terrific storage option for your wigs. Wig heads are developed similar to your head, so they are best for maintaining the shape and design of your wig. Plus, it's enjoyable to see your collection up close. Wig stands been available in various types, including plastic, canvas, styrofoam, and cork.
2. A Simple Wig Stand
Like a mannequin head, a wig stand is an outstanding alternative for storage and doesn't use up as much area as a mannequin head. It will assist keep style in between usages and is ideal for storing wigs short-term or long-term. Wig stands and heads are likewise ideal for longer wigs that may crease in a box.
3. A Silk or Satin Bag for Wigs
Silk or satin wig storage bags are terrific for keeping the fibers of your wig undamaged, meaning safe from the elements in your house that may cause it to frizz or perhaps tangle. Plus, when kept in a bag, your wig (especial human hair lace frontal wig) will not maintain any moisture and remain soft and smooth. Many wigs are currently offered with satin bags that prevent fixed in the long run. Note: short wigs ought to be folded completely and in half for storage. Long wigs must likewise be folded inside and in half, but the longer fibers should wrap around your cap.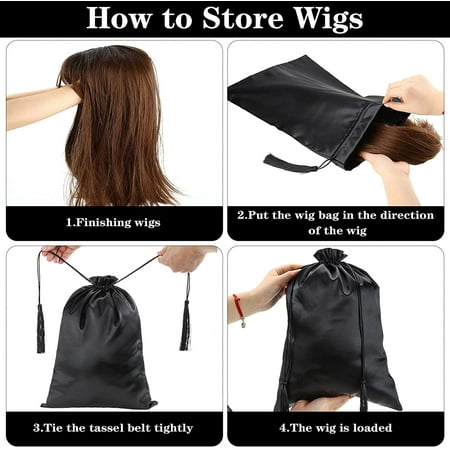 4. A Storage Box or Original Packaging Box
This may seem counter intuitive thinking about all the recommendations we've provided, however when done right, there is no reason why you can't keep your human hair wigs long term in the box they can be found in. However, any clear box or round felt box would do if you tossed that box away. Just make certain you lay the wig flat in the box to keep its style, avoid creasing, and shop it in a cool and dry place.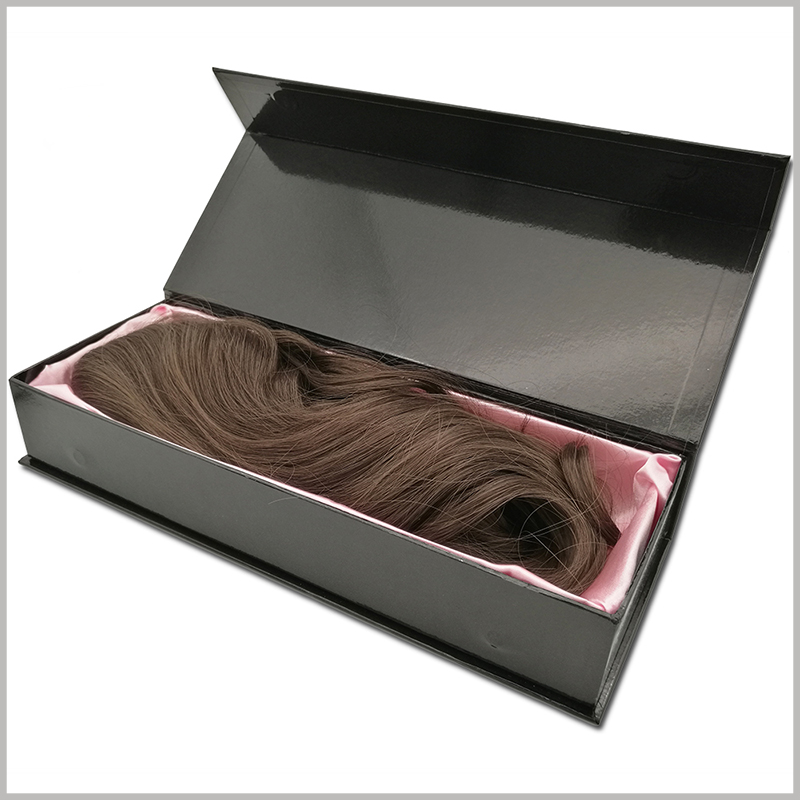 5. Wig Hangers
Wig hangers are a fantastic storage alternative for anyone with less area and several wigs. They can either be held on hooks mounted to a wall or special wall mounts made specifically for wigs.
Like shampooing and conditioning, wig storage is essential for wig upkeep. Saving your wigs enables you to alter them out seasonally, and appropriate storage increases the life expectancy of your wig enabling it to stay in the very best condition for as long as possible!
How to store red lace wigs?
Storing your wig correctly is crucial and throwing it in a drawer or closet is not an option. You can use mannequin heads, wig stands, and satin bags, these tools will keep the lace intact and your wig shape intact
How should you store wigs?
DON'T: Store a damp wig. Be sure to wash out any hair products and allow your wig to air dry thoroughly. Crumple your wig. We recommend that you fold your wig from ear to ear when storing it away, in order for it not to get damaged. Store your wig in a humid place. Store your wigs together.
How to store human hair wigs?
You must store wigs away from any type of heat. Also, your wig should not be placed in damp areas. Damp conditions shorten the life of wigs. After you've combed your wig, put it in a box.
If the wig is not cleaned, whether it can be stored?
Storing dirty wigs allows bacteria to build up on them. To make sure your wig stays fresh and conditioned when you're ready to take it out, wash and condition it first, and untie it.