Choose Dark Roots: Pick Natural Color For Wigs
Aug.24,2022
This entry was posted in
Style
By Meru
There are some women who give very best looking colors wigs up for a more natural looking wig. But does choosing a rich color mean that you can't choose a natural-looking? In fact, there are, and they are Dark Roots wigs.
Using a wig is a requirement for some ladies and an overall choice for others. Each person has a different relationship and experience with wigs. Some don't want people to know they are wearing a wig ...... Others are delighted with the flexibility and ideal hair of a wig, not only are you completely free to enjoy all the positives of a wig as a real accessory, but you are free to explore a variety of designs and colors. Trust that you can, because with Dark Roots wigs, so that you can always choose from more color wigs besides brown/yellow/blonde!
I. Selecting The Right Wig Color
COLORS ... make all the distinction on the best fit for you. Finding out about colors and how to match what you need versus what you see in those color swatches! Perhaps you do not want to have several colors, but finding that ONE can still be challenging.
As you start to explore colors which might be ideal for you ... expect to find some which actually work well for you in all categories of color (Brown, Blonde, Red, or even Gray ... its really stylish these days). Nevertheless, you will also discover. Similar to in lipstick colors, some might be lovely to take a look at but not flattering at all on you. Beware not to fall for a color just because it is beautiful. it needs to look great versus your skin tone.
II. Wig Color Confusion
Color Confusion is a main condition ... OK ... possibly it inst a main condition, however it can be a barrier to a smooth choosing process. It seems picking the best color or colors for wigs and hair pieces is the top reason numerous women cant or font discover the best piece for them the very first time around. It seems not understanding precisely how to select a color for wigs or selecting the incorrect color is not a basic procedure but you can make it a lot easier. When choosing colors online you want to get it right the very first time. Do not you simply dislike having to return? So here are some pointers on how to increase you chances for success and feel more confident about picking color:
Comprehend that color works like temperature. You've probably constantly heard the terms "warm tones and cool tones" however possibly never totally comprehended how that operates in relation to picking color on your own. Color essentially goes in to two categories ... warm, which is It turns out as soon as you understand which tones are best for your complexion ... You can be a blonde, brunette, or redhead and look so natural! You probably never ever thought you could manage a color in each of these color families ... but you can!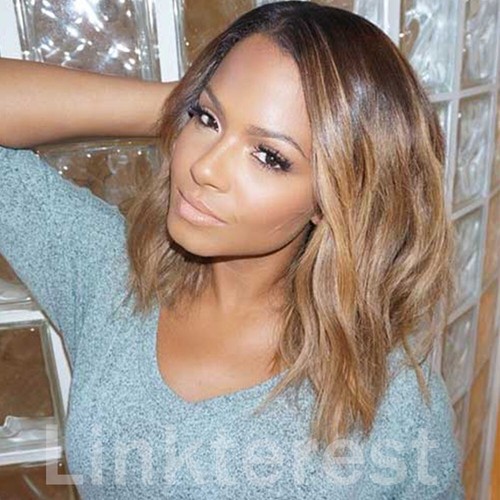 Pick your partner then your color. Every brand name has their own group of colors and naming conventions. It's crucial you select the style/brand you would like BEFORE you try to pick the color. It makes the process much easier if you pick your wig initially and after that choose the color.
III. Wigs With Dark Roots
1. Go Natural!
This does not mean go with your natural/original hair color. It implies choose a color which makes your wig appearance totally natural. Dark rooted colors are my first recommended one for giving the most natural look. Even a subtle darker root will work! If you just can't get utilized to the idea of the rooted appearance, make sure to select a combined color as they provide more depth to the hair color. A solid color has a tendency to look less natural. This doesn't suggest you can't opt for a vibrant color. Among my favorites is an auburn rooted color that is very vibrant ... however it is rooted.
2. Change Your Color To Match The Seasons.
Our wardrobe modifications with the seasons ... why should not our color? Go richer deeper colors for winter and brighter or lighter versions in spring/summer. There really are no guidelines however it offers you an excellent chance to alter it up.
3. Have a Good Time With It!
Wigs are absolutely nothing more than the opportunity for ideal hair if you don't have it! ... That's it. Everybody who understands this is wearing them. You 'd be stunned to understand the number of women use wigs! So have a good time with it. Every one of us can manage numerous colors which will look terrific on you. Now, to discover yours!
Don't think your brave enough to try brand-new colors? Select a location where you can go or you can feel comfortable to try a completely different color (great excuse for a little vacation!) and you'll see ... it's incredible what a little color change provides for you!
What hair colour looks good with dark roots?
Black roots plus gray hair equals an unbeatable combination. And the more hair grows out, the better it looks.
Why do wigs have dark roots?
Aside from appearance, blondes have more rooted hair because it is safer to leave your roots free of bleach and other chemicals required to go fully blonde.
Is it fashionable to have dark roots?
Expert say shadow roots are one the chicest and most low-maintenance spring hair colour trends. If you can't afford to get your hair done right now, fear not. You might want to embrace one of 2022's longest enduring hair colour trends.