Answers For Better Wigs For Gyms, Workout And Sport
Aug.19,2022
This entry was posted in
Explore
By Meru
If you're a wig and exercise enthusiast, you're probably wondering which wigs are best to wear for the gym, workouts and sports. In this blog post, we'll cover the basics of a good gym or sports wig, which wigs are best for the gyms, and how to take care of them.
I. Starting With The Basics: What Is a Gym Wig?
A gym wig is a wig that you wear to the gym, during a workout or exercise. While any wig can technically be considered a gym wig because they are not their own separate type of wig (such as a frontal or closed wig), there are some features that can make a wig more suitable for use in the gym, workout, or sport.
A gym wig is a designated wig that someone uses to go to the gym or to wear during a sporting event. A gym wig can be any style, color and type of wig that you feel most comfortable with; however, there are some recommended style types and helpful criteria that you can refer to when choosing a designated gym wig. These specific types and styles are better suited for workouts than others.
This blog will help determine which wigs are best for the gym and provide advice on how to best protect them during your workout so you can focus on feeling the heat of the gym!
II. Should I Wear a Wig To The Gym?
The only person who can answer this question is, you guessed it: you.
Whether you wear a wig to the gym or not is entirely up to you. If you already wear a wig regularly, it may make sense to wear one to the gym. But what about sweating, you ask? One reason many people are hesitant to wear wigs at the gym is because they get too hot and cause excessive sweating. But there are some things you can do to make your wig feel more comfortable at the gym, which we cover below.
We'll also take you through the best ways to install wigs at the gym to prevent them from falling out, so read on to learn more.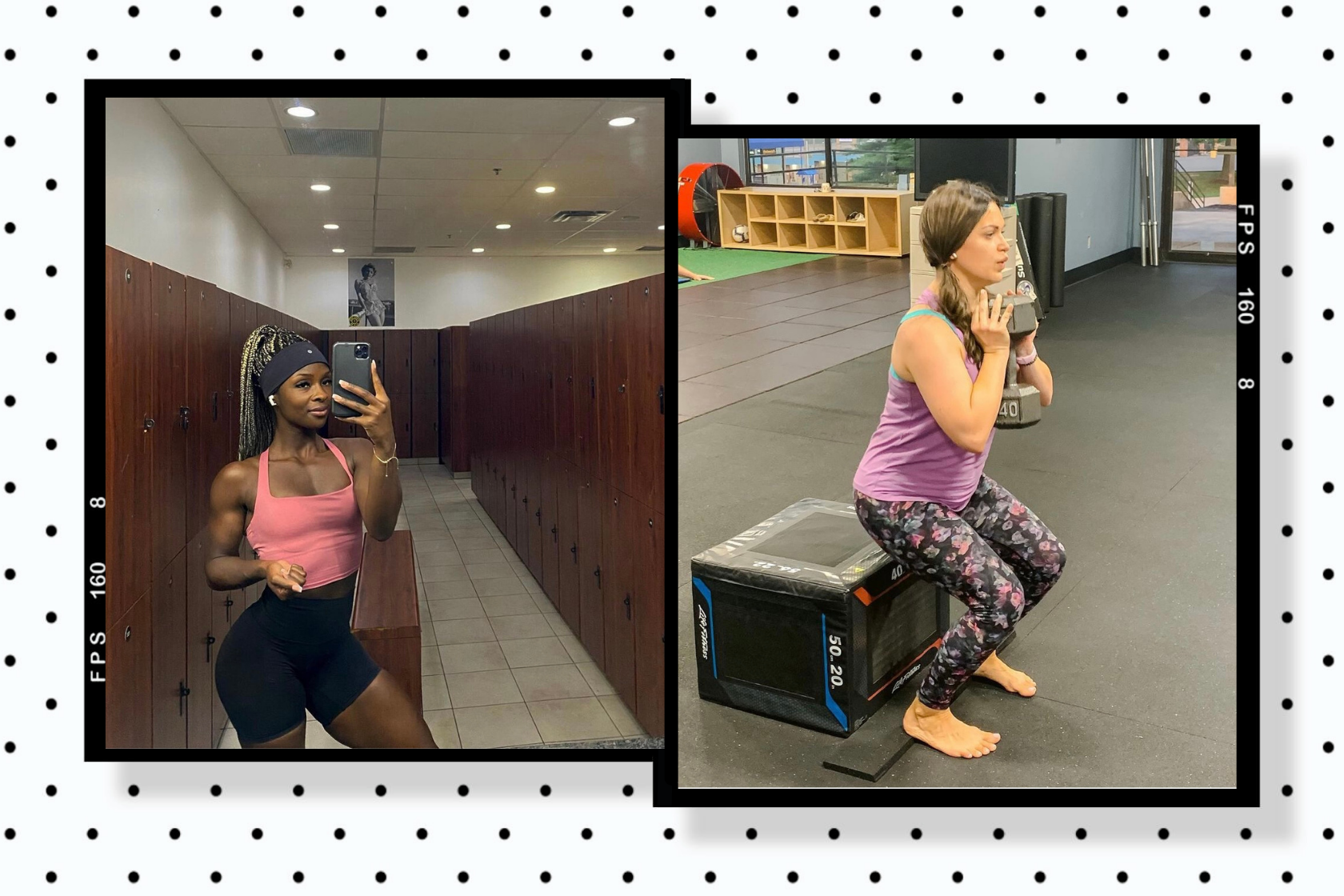 III. Can I Wear a Wig To The Gym?
You can wear a wig to the gym; however, you need to be prepared to get your wig on more easily than other wigs are able to wig because of sweating as well as any quick/rough styling that may occur.
IV. To get started now, choose your gym hair wig by:
1. It Is Best To Wear An Old Wig
If you have any older wigs and you are not overly inclined to look the part, then those wigs can be given a new purpose in the form of a new gym wig! You don't want to wear your best wig to the gym, it will inevitably sweat and you'll have to wash it all the time. Even so, if you want to maintain a good wearing feel and hygiene, you better keep washing your wig and your natural hair to maintain the continued health of your scalp.
2. Styling
When it comes to styling your gym hair wig, if you want a no nonsense look, then the shorter the better and then you can push it behind your ears so that it comes off your face and doesn't get in your way. However, if you find that all the older wigs are long or you feel that the short hair look is not for you, then it is recommended that you design your hair with braids so that it does not bother you.
3. Human Hair Vs. Synthetic Hair
Overall, there are pros and cons to using human hair and synthetic wigs to go to the gym; it all depends on your preference. Human hair is usually more expensive and heavier; however, it is ideal if you want to style your hair differently each time you visit and want to have a more natural looking wig. Again, synthetic hair wigs are lighter and cheaper, but they hold their style and are sometimes difficult to manipulate, which can affect how you design your gym hair wigs.
While synthetic wigs may be more affordable, if you're looking for a wig specifically for working out, they're harder to care for and clean - and you definitely don't want to do without a workout wig. Human hair is easier to clean, dry and restyle, which makes maintenance easier if you're a regular gym-goer or athlete.
If you choose to use a synthetic wig as your gym wig and you work out regularly, consider having two wigs specifically for your workout routine so you'll always be ready when the other wig gets washed.
4. Short Or Long Gym Wigs?
Again, this is entirely up to you and your personal style. A long wig can easily be tied into a ponytail or braid to give you some style variety. However, a shorter wig can potentially reduce any excess heat or the feeling of sweat, especially around the neck when exercising.
When it comes to the best types of wigs for the gym, these are also a great option. They are easy to put on and require little to no customization thanks to the headband in the front.
We hope you now have the confidence to wear your wig back to the gym and feel the enthusiasm for your workout, safe in the knowledge that your gym hair wig looks great, feels great and is safe! If you want to know more information about swimming with a wig, check out from the link.
How do you keep a wig on when working out?
If it's a long hair wig, braid or pony-tail braid the hair to keep it off your back as well. Keeping your alternative hair off your face and neck is key to preserving your wig during workouts. A backup WigGrip headband so you can put on a fresh one. If you need a WigGrip headband (the velvet style ones are amazing!)
Can I wear a wig if I sweat a lot?
However, as a general rule of thumb, you'll want to wash your wig more frequently in the hotter, summer months because sweat and oils will build up more quickly. Excess oils can damage your wig and may cause irritation to your scalp.
Can athletes wear wigs?
It doesn't have to be. Whether you're a tennis star, runner, surfer, swimmer or gymnast, your choice to wear wigs should never limit your choice in activities. Read on for our top 4 tips that will make wearing wigs as an athlete a breeze.