Myths About Blow-Drying Hair Before Going To Bed
Oct.25,2022
This entry was posted in
Explore
By Meru
There are many people who are reluctant to use the hair dryer to dry their hair after washing it, and then sleepy enough to go straight to sleep. Can you sleep without drying your hair? What will happen if you sleep with your hair dry?
Can You Sleep Without Blow-Drying Your Hair?
This is a very bad habit, hair is not dry in the case of sleep, it is likely to cause people to catch a cold or cold, and then a stuffy nose and runny nose, not only that there may be gray hair, or even dizziness and headache may also appear. So usually must have good habits, to wait for the hair to dry to sleep.
What Will Happen If You Don't Blow Dry Your Hair To Sleep
1. Will appear rheumatic-like reaction, especially for patients with rheumatoid arthritis, rheumatoid arthritis, if the hair is not blow-dried, in the case of wet hair will appear wet, cold into the body, which will lead to the body rheumatism aggravated, rheumatic recurrence of clinical symptoms and performance.
2. If the hair is not blow-dried on sleep, but also lead to migraine and neuropathic headache, neuropathic headache triggering factors and aggravating factors, is in the case of low immunity, cold, damp evil into the performance.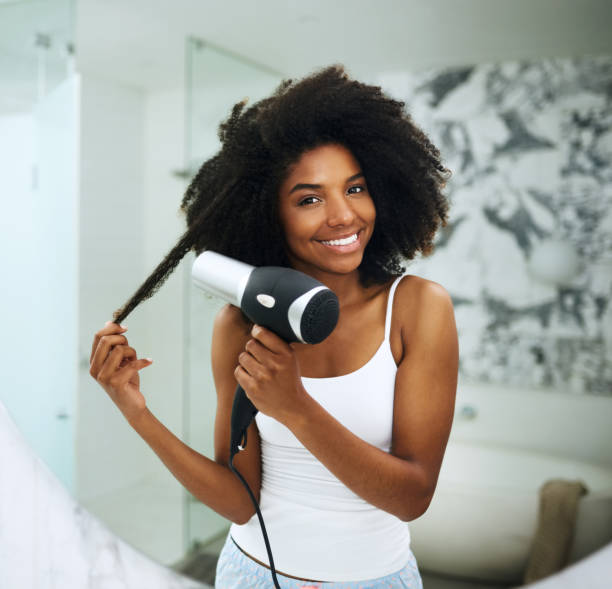 Therefore, if you sleep without blow-drying your hair, you will have neuropathic headache and migraine.
3. If you sleep without drying your hair when you have a cold, it can also lead to serious peripheral nerve changes such as facial neuritis and trigeminal neuralgia.
Not Blowing Hair Is Harmful To Hair
After washing the scalp pores are open, if the hair is not blow-dried cold air will enter the pores, so that poor blood circulation in the scalp, resulting in hair loss, headaches and the chances of colds will also increase; wet hair cuticle is swollen, the hair is particularly vulnerable to damage, if not blow-dried hair to sleep, the hair and pillow friction will hurt the hair, the moisture on the scalp and pillow contact is also easy to breed bacteria, so that Dandruff, oily problems aggravated.
In addition, after washing hair some people will then use hair lotion hair care, because the oily ingredients of the hair lotion will block the pores of the scalp, can only be applied to the hair, can not be wiped to the scalp, water is more difficult to wash off, the scalp is easy to have the case of oil; southern climate is humid and hot, the skin and scalp should try to keep dry, breathable, to avoid diseases caused by bacteria.
Do You Get a Headache When You Sleep Without Blowing Your Hair?
There will be a headache, the capillaries of the scalp will be open after bathing, not blowing the hair will easily enter the cool air, so it is easy to cause a headache. It is best to blow dry your hair after washing and then go to sleep, so it will be better, and usually pay attention to do a good job of keeping warm and not to get cold. If the headache is serious, it is best to take some pain relief and anti-inflammatory drugs, which can help relieve the pain.
Is it worse to sleep on wet hair or blow dry?
Hair is at its weakest when wet, so it's not surprising to hear that you'll be increasing the amount of breakage by leaving your hair wet whilst you sleep. As you toss and turn, friction will cause the hair to snap more easily than if your hair was dry.
How long should I let my hair dry before going to bed?
Naturally, the best option is to dry your hair for 5 minutes before going to bed. This will help the cuticles of your hair (the scales that cover them) close up and ensure less water gets inside them during the night. It's not advisable to do this every day, as it can damage your strands if done too often.