The Wet And Wavy Wig: How To Keep From Tangled?
Sep.09,2022
This entry was posted in
Tutorial
By Meru
New wig users may be not knowledgeable about the damp and wavy wig. What is it? It is a type of wig that shows straight when it is dry however curved when it is wet. You can get different hairstyles easily by using this type of wig.
Girls who wish to experiment or add versatility to their hair can check out the various kinds of hair wigs, damp and wavy wig is a terrific option because of their capability to alter from wavy to straight and straight to wavy extremely quickly.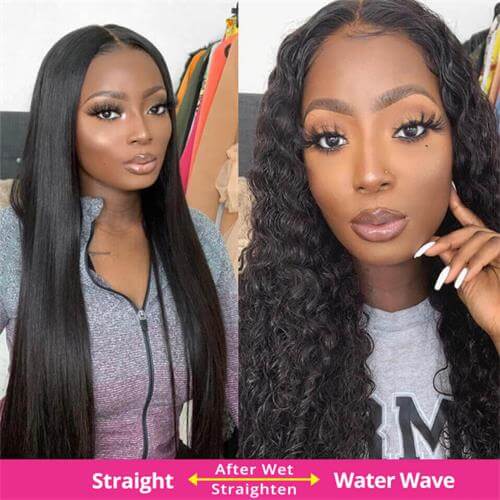 The Benefit Of Wet And Wavy Wig
1. Due to the fact that this sort of hair can alter the curvature at will, it has high requirements in the raw product. So, the majority of the damp and wavy wigs on the market are made from genuine human hair absolutely, Remy or virgin.
2. All the wet and wavy wigs are made by an unique procedure, no chemicals are utilized for making hair straight or wavy, changes naturally from straight to curly and back once again, which is the most important advantage of a wet and wavy wig
What To Put On A Wet And Wavy Wig?
If you have not utilized this wig, you will not know how to make it wavy. It's not hard to understand that when the wig is damp, it will be wavy. So just spray some water on the wig and gently grab the hair with your hand, it will show wavy design instantly.
However only water is inadequate to keep the wavy design, a dash of conditioner or hair gel is required. It will help to keep a more long lasting appearance. You can mix them with water and spray them together, or spray them after the water. It will give the exact same impact.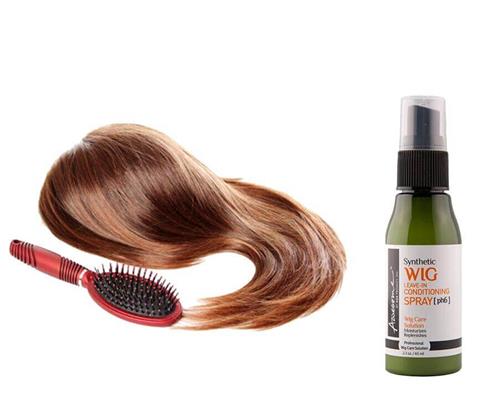 How To Style A Wet And Wavy Wig?
To design a damp wavy wig is easy. You can style it before you put on it or after you place on it. Here, we will introduce how to style damp and wavy wigs on your own step by step:
Step 1: Comb your damp and wavy wig after you got it and ensure to brush out any tangles.
Step 2: Prepare the water and conditioner at your hand. As we have actually informed recently, you can blend them together( mostly water with a dash of conditioner) or spray them individually. Besides, hair gel is likewise required to prepare if you wish to keep the wavy style for a very long time.
Step 3: Take one section of hair at a time, spray a mixture of water and conditioner onto the hair. After spraying each section, scrunch the hair to activate the curls. Repeat the above steps throughout the hair.
Step 4: Comb the damp activated curls with a soft wet comb to tame stray hair strands. Scrunch hair from the bottom to liven up the curls and let the hair air dry.
Step 5: Apply the hair gel when completely dry for luster. Now, all the actions are completed. You will see a best wavy wig in front of you.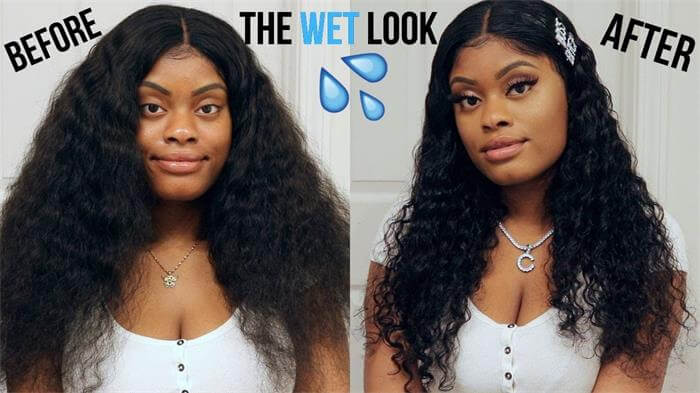 How To Keep The Wet And Wavy Wig From Frizzing?
To keep damp and wavy wigs good, you require to pay more attention to looking after them. Particularly for the African American girls who use wigs every day. Inspect some ideas on how to keep the wet and wavy wig from frizzing below:
1. Wash your wet and wavy wig moderately
After a number of weeks, dirt and oil can build up, causing your wig to lose its radiance. But you do not require to clean your wig as frequently as your natural hair. You can check the washing directions for your specific wig.
Simply put it in a shallow basin filled with warm water, just swish and scratch it carefully. Take it out and lay it on towels to attempt. You can pat the excess water off your wig, however do not rub it.
2. Cut the ends of your wig if necessary
Wet and wavy wigs particularly tend to become frizzy and twisted. Cutting a couple of centimeters off the ends of your wig can assist, however of course, you can only do this numerous times without dramatically modifying the style of your wig.
3. Utilize a wide-toothed comb
Beginning at the tip of the wig and working slowly upwards. Wigs with tight curls generally should not be combed at all, due to the fact that this can disintegrate the curls. As soon as the curls have actually been separated, it can be difficult to change them as they were. So, we also recommend you comb it with your hand, it will be far better at keeping the wavy style.
4. Spray water typically
Due to the fact that damp and wavy wig requires wet, you can spray water on them every day. Mixing some conditioner in the water will be much better to keep the curls.
In Conclusion
Wet and wavy wigs can please different wig designs, you can make your damp and wavy wigs look more energetic by following the steps above. If you are tired of triggering it, you can click on this link to get a wavy human hair wig straight.