Keeping Your Hair While Wearing a Wig, 7 Ways To Do
Oct.13,2022
This entry was posted in
Care
By Meru
Are you starting to lose your hair? If you're fretted about your self-confidence and how it could sink each time you stare at the mirror or a photograph, bask in the reality there is an option. You can still turn to wigs!
If you're trying to find a fantastic method to enhance your self-confidence, using a wig can help with that. However if you have not bought one before, you may feel overwhelmed by the things that include it.
Don't worry it. With this guide, you'll find out approaches to safeguard your hair while wearing wigs. Keep reading and find how wigs can change your life for the better:
1. Consider Your Preferred Wig Installation
You have 2 options for wig installation-- wig installed with glue and glueless. The best choice isn't as simple as many people believe because your style can impact your choice of wig installation. Likewise, the period your braids can stay depends on how you use your wig and its system type.
A great way to begin things off is to talk with your stylist since they'll understand the very best type for your hair. It's specifically the case when you speak to the one who installed your wig initially. With an adhesive setup, you can only leave the wig on for an optimum of five weeks.
For a non-adhesive installation, it's ideal to take off the wig every night. This will do wonders with the quality of your hair fibers and natural scalp. What's more, is that it can prolong the lifespan of your wig without compromising its state.
If you take your wig off each night, ensure that you're utilizing shampoo on your hair as soon as every week. This ensures you're getting rid of the gunk and bacteria from your hair and scalp. It does not matter what type of wig you have: keep your scalp as tidy as possible.
2. Discover To Prepare Your Hair For The Wig
Prior to starting your braid, make sure that your scalp and hair are clean. Ensure that your scalp gets some great scrubbing because your pores will get clogged otherwise. The shampoo needs to have B vitamins, biotin, and collagen to keep your hair nourished.
If you're using your wig every day, the hair shampoo of your choice when cleaning your hair weekly need to be a clarifying hair shampoo. Integrate this with other practices to keep your hair hydrated and avoid breaks. Keep in mind, even when you use hair extensions, complete wigs, or braids, you should follow the very same regimen for your scalp washing.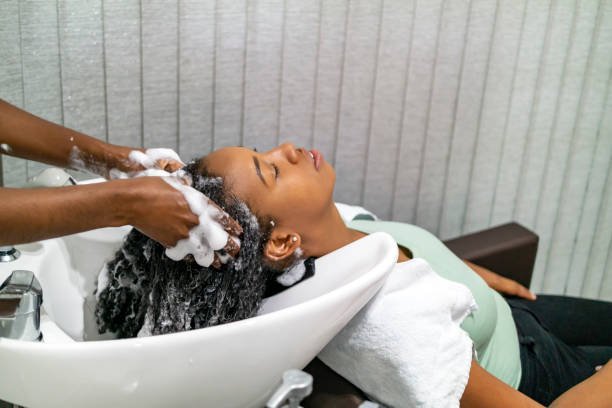 Keeping your hair braided, despite whether used as a design or to accommodate a wig, has threats. You're most likely to get more dandruff and your scalp can dry out. If you take your braids down without shampooing, you're liable to lose hair from combing out the knots and tangles.
Whenever you're free, spend some time washing your scalp. After all, research studies found that dryness and increased dandruff comes from the lack of cleaning. Even if you're using low-maintenance wig styles, you must not falter in your scalp care regimen.
3. Avoid Friction
Did you understand that the youngest reported case of traction alopecia (TA) is at eight months? This condition is especially typical if you disregard your hair under the wig. After all, it's the kind of condition that results from repeated stress on the scalp.
It's likewise possible to get this situation when you use a wig for too long. That's why if you're intertwining your hair to use a wig, guarantee it isn't too tight. It also suggests using the ideal size of the wig given that it guarantees your hairline will not struggle with extreme rubbing.
You can likewise take time to adjust the wig and make it look more natural.
4. Find Out Scalp After Care
A great place to start is to use shampoos including selenium sulfide and pyrithione zinc. This will aid in relaxing your swollen scalps. You also have the option of using prescription hair shampoo treatments with ciclopirox to combat seborrheic dermatitis.
Wigs are enjoyable, but it likewise needs as much time-out as your real hair. Be cautious of the combs and clips that come packaged with the wigs considering that they can trigger you to lose hair. When preparing for braids, guarantee your hair is appropriately moisturized and not breaking.
5. Take Care Of Your Edges
When using a wig, consider your edges and look after them. To begin, utilize the best wig cap and convenience bands. This helps to maintain your hairline considering that it prevents overwork from using the wig.
The wig cap and the convenience band will also snugly protect your hair, preventing it from coming off in awkward moments. An excellent wig cap has silk lining, which can cost more than typical wigs but worth their price.
6. Clean Your Hairline Prior To Sleeping
If you choose to use adhesives or strong-hold gel to keep your wig safe and secure, completely clean both your hairline and skin each night. Otherwise, your edges will begin thinning and your hair will break. It's because of the pasty by-products of using these adhesives.
Does wearing wigs damage your hair?
However, incorrect application and removal of wigs can lead to damaged, dry or brittle hair. Not following the best wig practices, such as not correctly removing your wig or constantly wearing your wig, can irritate your scalp and hair. In the long term, this irritation could cause damage.
Can you wear a wig if you have hair?
You can always wear a wig, with or without hair! If you have hair of any length, it's important to securely pin it down or wrap it tightly to make sure it doesn't poke or irritate your scalp while you're wearing a wig_
How do you keep your hair moist under a wig?
Once you finally get home, take the wig cap off, lightly spritz your hair with some water or a liquid leave-in and pat it into the hair. Don't wet the hair too much; just spritz enough water to replenish some moisture into your strands. Make sure to NEVER place a wig on damp or wet hair!