Hair Colors Suitable For Both Autumn And Winter In 2022
Aug.18,2022
This entry was posted in
Style
By Meru
When the author is writing this article it is the middle of August at the turn of summer and autumn in 2022. I believe that all of you who like fashion have already started to think about your fall hairstyles long ago. Probably, many times you consider a lot of warm hairstyles or wig hairstyles for fall, but how many of you will consider thinking ahead for your winter hairstyles and hair colors in the fall? If you won't be doing your hair so often (and don't want to style it again at the turn of fall and winter), it's important to be able to choose a hairstyle that works well for both this fall and winter.
I. Hairstyles and Hair Color Choices for Fall
Every season of the year has its own benefits, and the upcoming season is exciting with the fall 2022 hair trends. As the leaves begin to fall, follow the desire to change your look and wrap yourself in all the comforts. Welcome the cooler days with the hot new hair colors for fall 2022 or update your hairstyle a little - the choice is yours.
When the weather turns to fall, if you think in terms of light and shadow, fall hair colors bring more depth of shade and more layers and dimension than spring and summer, which are all about maximizing the saturation and brightness of your hair, creating more understated and elegant tones, so many hair colors can take you all the way to winter.
1. Warm, deep tones that echo natural fall hair color
2. Three-dimensional hair colors with layers, highlights or lowlights
3. Blonde, fiery red and earthy brown, caramel brown fall hair color
II. Winter Hair Color Options
But what all of us can expect is that winter will also come in the near future. Winter hair colors vary from lighter tones that go with the cold weather to darker shades that show contrast. Blondes are very popular, but brunettes and smoky colors also bring out a warm, welcoming atmosphere. Even other fashions and pastels are in vogue during this coziest, coldest of seasons!
In contrast to the warm, welcoming shades of fall, by the time winter rolls around, many people are returning to less saturated hair colors like black and brown, which will go better with your down jacket or coat, and with the snowy landscape around you. But there is a hair color for winter on the contrary, it is very bright and it is obvious that many people also like this hair color in winter, it is light platinum blonde, which is a color that requires hair bleaching.
1. Cool gray and cyan hair color
2. Dark, layered dark brown shades or chocolate fall hair color
3. Light platinum blonde that fits well with the winter flavor
III. Hair Trends for Both Fall and Winter
Now that you know the fall and winter trends for 2022, it's time to combine them and make the right trade-offs to come up with the right hair color for both seasons. Next, we'll introduce hairstyles that require only one look for both seasons. Get in touch with your stylist for professional tips. You can ask how to style your hair at home and what products to use.
If you want to try a certain hair color effect, or want to change your hair for fall and winter for that matter, then wigs are a good choice. Donmily Hair has recommended hairstyles for fall and winter, all wigs are high quality human hair wigs, you can go to the online store to shop.
1.
Camaral
Somewhere between blonde and brunette is caramel, the hair color that ties the two together. There are so many variations on the theme, from beachy and sun-kissed to deep browns that border on chestnut. There is a great way to change your hair from dark to light and vice versa. If you're thinking of a honey-colored plunge, you've got all the inspiration you need.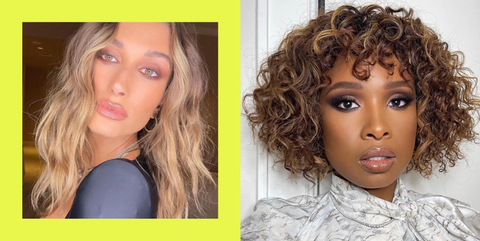 2. Dark Cherry
A great way to add some vibrancy to dark hair is with this dark cherry color! This look works with almost any hair color, especially if your hair is level 5-7. The purple tones of this red add richness and depth to the red, with bright cherry accents on the edges. A good way to prevent fading is to use commercial products and room temperature water when washing. Maintenance on these cherry rocks takes 6-10 weeks.
3. Brown Balayage
Brown Balayage is the perfect way to tackle polar weather. When the snow falls, warm up in lovely chocolate tones. A deeper shade is a great way to keep your hair healthy during the winter months and makes for a nice contrast with the white snow. Please take it.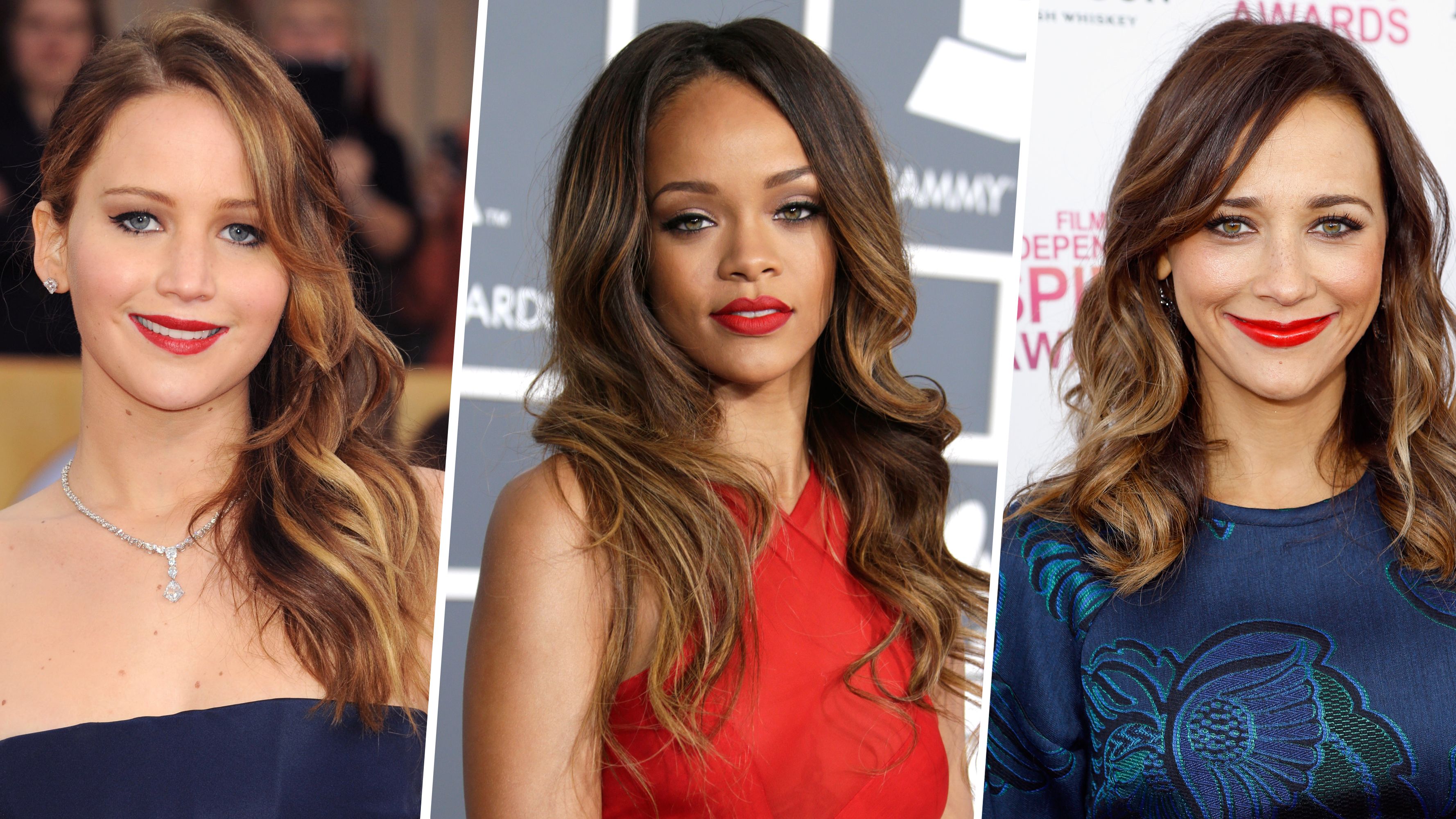 4. Chocolate and Cinnamon Hair Color
Cocoa brown hair shade with cinnamon accents. With vibrant and colorful hair patterns all going viral right now, it seems like the hottest hair color right now is the one that reflects the vibrancy of the season. Or you can (or want to!) shake the roots of the rainbow. Some of us prefer to try something more discreet that is both comfortable and fashionable. We've seen women do a trendy new mix called cinnamon hair color. This color may be understated and understated compared to other millennial color samples available today, but it's definitely eye-catching.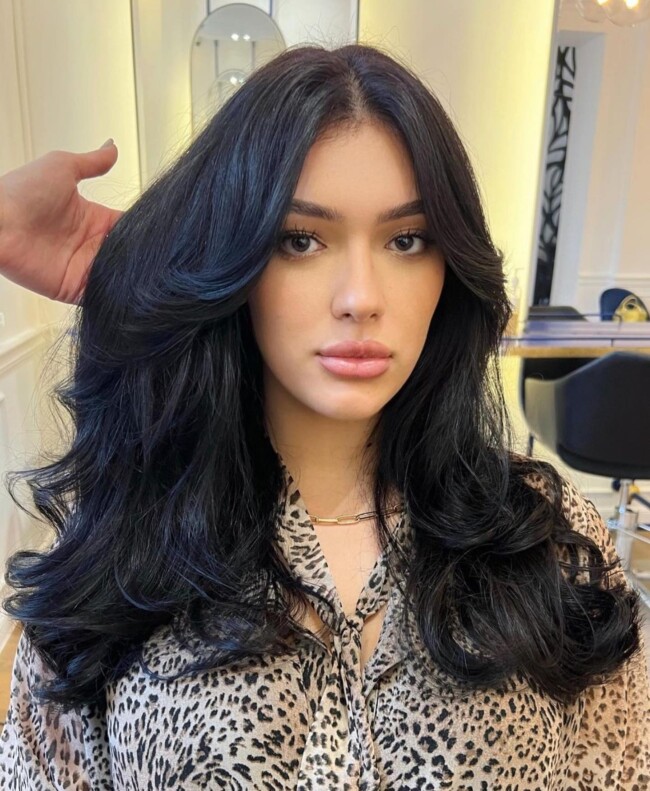 How often should you wear a wig?
Don't Wear Your Wig for More Than Six Weeks at a Time While experts generally agree that you should take a break after six weeks, don't hesitate to remove it sooner.
Are wigs too hot to wear in summer?
The short answer: yes. If you've been wearing wigs for a while and don't mind the heat, then go ahead and rock your favorite style all summer long. However, if you're new to wearing wigs or not used to wearing a wig in the heat, you might be better off considering a different head covering.
Are wigs good for winter?
Fortunately, synthetic wigs don't react to the weather in the same way. Synthetic wigs are fantastic for retaining their style during winter weather conditions, and frizz is certainly less of an issue if you're taking your synthetic wig out for a spin.