Must-Have Hair Color For Autumn - Caramel Brown - Celebrity Wear Examples
Aug.18,2022
This entry was posted in
Style
By Meru
Caramel is a warm shade that can be added to your hair in a variety of ways. If you are looking for a way to update your hair and experiment with your color in a way that looks beautiful and not too understated, you need to try caramel. It is versatile on the vast majority of people, allowing you to experiment with various styles of caramel colors to find the shade that best suits your preferences.
Caramel complements warm and neutral skin tones and dark eyes, and is a relatively low-maintenance shade. Add caramel to your hair to lighten it and brighten the look, or use it to create contrast. Caramel is also great for women of all ages because it is not harsh and looks very natural.
Caramel hair color is a brilliant blend of blonde and brown, although this warm hue has many variations. It can be lighter or darker, have a gorgeous golden appearance, or include undertones of red or orange. The appeal is the color's versatility. It can be added to the hair in various ways, including subtle approaches like balayage and babylights or for a more noticeable finish with the ombre hair coloring technique.
Caramel Hair Color Recommendations - With Celebrities
1. Salted Caramel Hair
Gisele Bündchen is the Patron Saint of Caramel Hair. Her shade features an ombré that transitions from medium brown to beach blonde at the ends.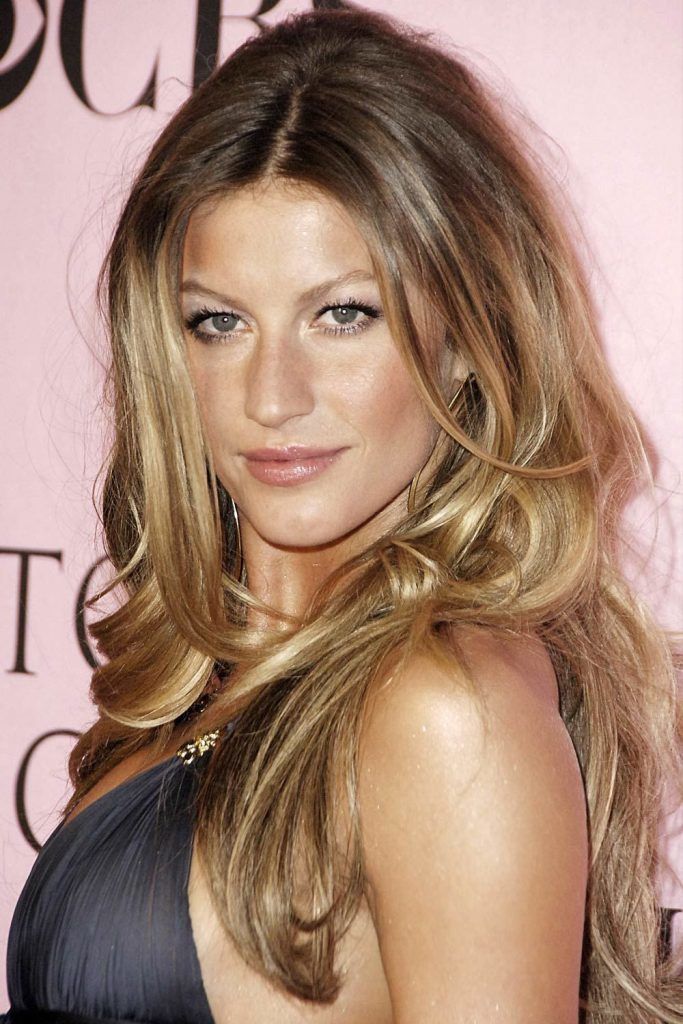 Salted Caramel Mocha Hair Is a Low-Maintenance Way for Brunettes to Add Dimension. If you don't want to go bold with a shade such as pumpkin spice or a pastel hair color, caramel brown might just be your perfect match. The shade is just what the name suggests — a medium brown color with hints of amber and gold. It has tons of depth and dimension, making it flattering on a wide range of skin tones.
2. Bronze Caramel Color
Cleo Wade's tawny hair color, with loads of dimension, works especially well on curly hair like Wade's.
Copper (bronze) is a mix of red and bronze shades. It is a popular choice for hair because it is bright and bold. It is an artificial color that requires attention, but you can add it to your hair in a variety of ways, including blending it with caramel highlights. Caramel is a mix of blonde and brown tones that can add depth to your hair, lighten it up and give you a modern and ultra-chic look. If you're looking for a hair color that will get you lots of compliments, this is it.
3. Dark Caramel Hair
Jasmine Tookes' deep mahogany strands get the caramel treatment thanks to face-framing highlights.
Caramel hair color is not the only one. It's a mix of blondes and brunettes, but can also include red and gold tones if you prefer. Dark caramel is similar to dark brown hair, but with more depth and dimension. It's a great option for dark hair if you want to create a subtle contrast and go for a more natural look than using lighter shades of caramel. Complementing warm, neutral tones, this shade is perfect for women of all ages.
4. Blonde Caramel Color
If you want to move your brown hair closer to blonde, like Allison Janney, ask your stylist to place a few subtle highlights throughout your head for dimension and glow.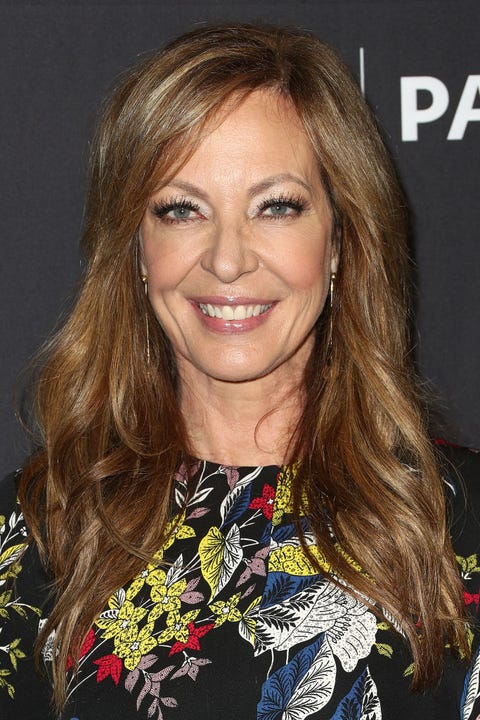 Caramel blonde hair looks outstanding and adds depth and dimension. Caramel is a hybrid shade of blonde and brown, although it comes in many variations. This way, you can work with your barber to find a shade that suits your skin tone and taste. Hair Color Subtly altering your face is a great way to change up your look without being overly dramatic. For a natural finish, concentrate and frame your color around your face to draw attention to your facial features.
5. Honey Caramel Hair
Sophia Vergara's deep honey color matches her dark eyes, making for a stunning monotone look.
Honey is a warm shade of golden blonde and brunette shades. To enhance the richness of its shade caramel can be combined with honey and blonde. Honey caramel is a great way to add depth and dimension to light hair colors or create a subtle contrast to darker hair.This color is ideal for women of all ages and when paired with the right haircut, makes you look younger. Add it to darker hair for subtle highlighting and a sun-kissed sheen. Alternatively, try ombre hair or balayage coloring techniques for a natural finish.
6. Chocolate Caramel Hair
You've probably spent hours staring deeply into the curves of the Duchess of Cambridge's chocolatey waves, hoping to divine the secret to eternally good hair. It helps that her color is full of depth — it seems to shift whenever she turns her head.
Chocolate Brown is a rich shade that gets its name from its candy-like color. It is a versatile color that matches most skin tones. The color is fairly dark, so it can be paired with caramel shades to create a subtle contrast and add depth and dimension to the hair. Mixed with blonde and brown tones, caramel is a rich, warm color. And it's very comfortable to wear.
Is caramel hair blonde or brown?
Caramel is a creamy coloured sensation. A dark blonde/light brown blend of sun-kissed tones that add depth and dimension to any look. It's a deeper, darker blonde than other warm blonde colours like honey, but not as light or cool as ash blonde.
What is a caramel highlight?
Caramel highlights are warm-toned, golden highlights that can range from blonde to amber and even darker, chestnutty tones, depending on your tastes. Just like caramel syrup, this brightening hue is the perfect color to try when you want to transition your hair from dark to light or vice versa.