Best Recommended Wigs for Back-To-School Season
Jul.25,2022
This entry was posted in
Fashion
By Meru
With the 2022 back-to-school season just around the corner, I believe many students are already preparing for a rich campus life, while many are beginning to prepare some essential supplies for their new semester.
Just like the computer and cell phone devices that most people update, boys may purchase their own sporting goods, like their favorite sneakers and jerseys, and various personalized accessories for the court, or their favorite gaming devices. Girls, on the other hand, will buy a new season's clothes, new shoes and sophisticated makeup supplies. Among them, the very important hairstyle is indispensable, so the girls who need to buy wigs also start to look for the wigs they need.
There are a lot of exquisite human hair wigs on the online wig stores, and there are many different styles, but not many of them are suitable for students.
Hairband Black Wavy Curly Hair
If there is one thing that can make life easier for a wig wearer, there is nothing better than choosing a hairband wig. There are many hair band wigs to choose from in the online store, but the most recommended should be black or brown wigs, this type of color wigs are not easy to get dirty and easy to match, very suitable for students who need to run around every day.
Bob Head Series
Bob head series is a very classic hairstyle. In fact, bob head is just a hair arrangement design, in fact, can be divided into many kinds according to the curl and bangs category.
You can choose a bob hairstyle with slight curls or greater curl. If it is divided according to the bangs type, it can be divided into strait bangs, oblique bangs and middle part (T-part) bangs. By the way, in addition to the lace model, we can also choose the hairband model, which also has the same easy to wear feature. However, there may be a point to note that girls with long narrow faces are usually not suitable for straight bob wigs, they can choose some more atmospheric look.
Kinky Curly Series
This fascinating hairstyle and the hair color they match will together become a beautiful scenery in the school. Curly hair never goes out of style, and kinky curly wigs allow you to sport this timeless look over and over again.
When you wear this wig to a party, birthday party or in your daily life, these curls will flow up and down with your steps as if they were cute and charming, this product is a very popular style both in the market and among the student population, you will not regret choosing it.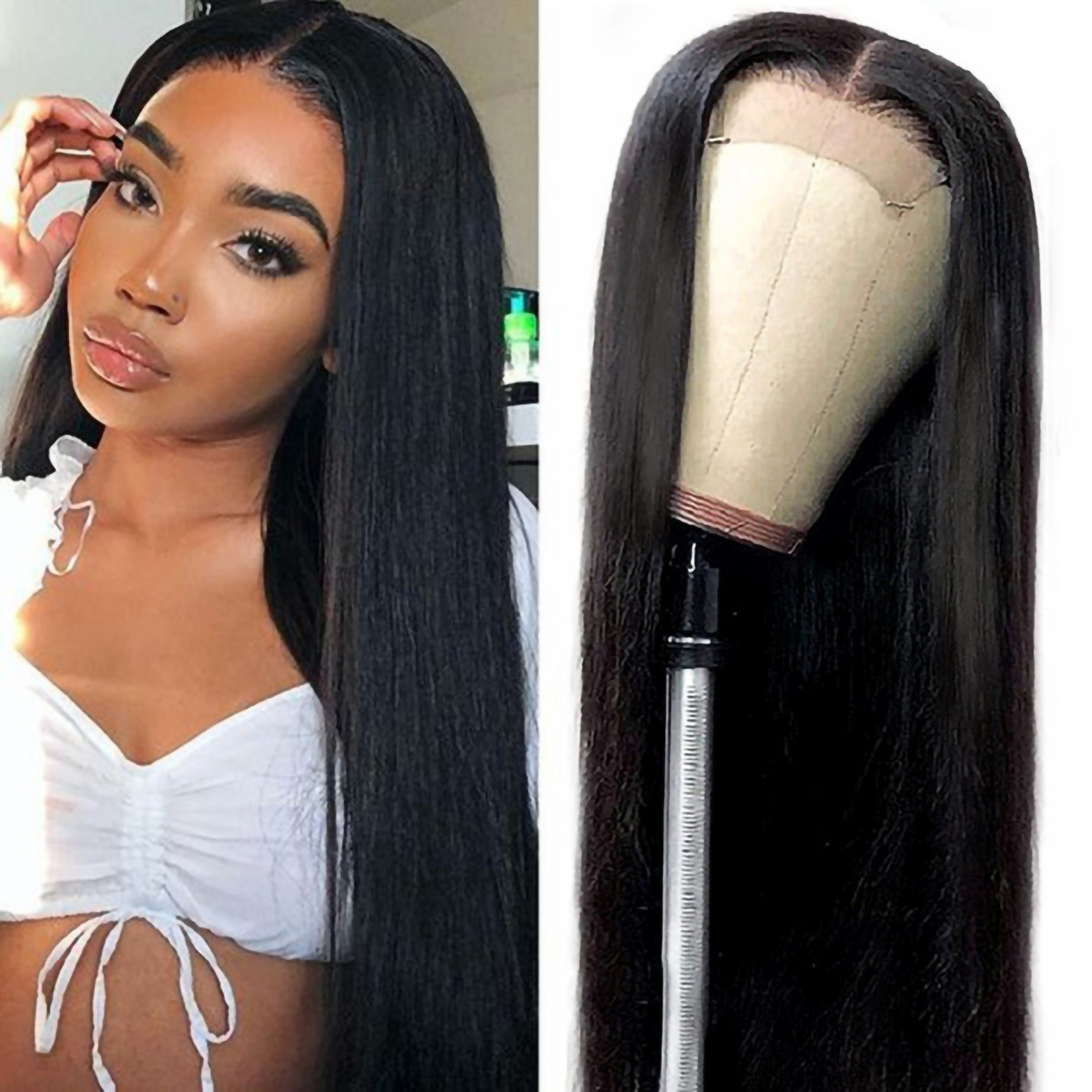 Long straight lace hair is a style that never lags behind because it makes people look quiet and gentle, like a little rabbit, and all kinds of colors can easily match your various clothes without making you confused in what to wear. Of course, this is also a product that will never be taken off the shelves of our store. It also comes in a variety of colors to choose from, including every popular color you can think of, as well as many color rows you can choose from in the market including highlights, Balayage, and Omber. In a word, a good lace wig will give you the very perfect hairline for every occasion, whether it's full lace or front lace.
Is it ok to wear a wig to school?
it should be okay to wear a wig to school, but schools have always had a fit if anything was on your head. Somehow it's viewed as distracting. It should be… but probably isn't (unless you have cancer or something).
Is it ok for a 15 year old to wear a wig?
Yes. Go have fun. Literally no fucking reason on this green earth that someone wearing a wig is cause for concern, at all.
Is it rude to ask if someone is wearing a wig?
It's never polite to put someone on the spot about a potentially sensitive topic, so as a general rule... you shouldn't ask someone if they are wearing a wig.
Talia

I really learned a lot of cute and interesting hairstyles!

08-16

Lamont

These hairstyles are too cute! I'm going to try it on my sister!

08-08

Kurt

Honestly, if I do these hairstyles for my daughter, she must be very happy

08-04